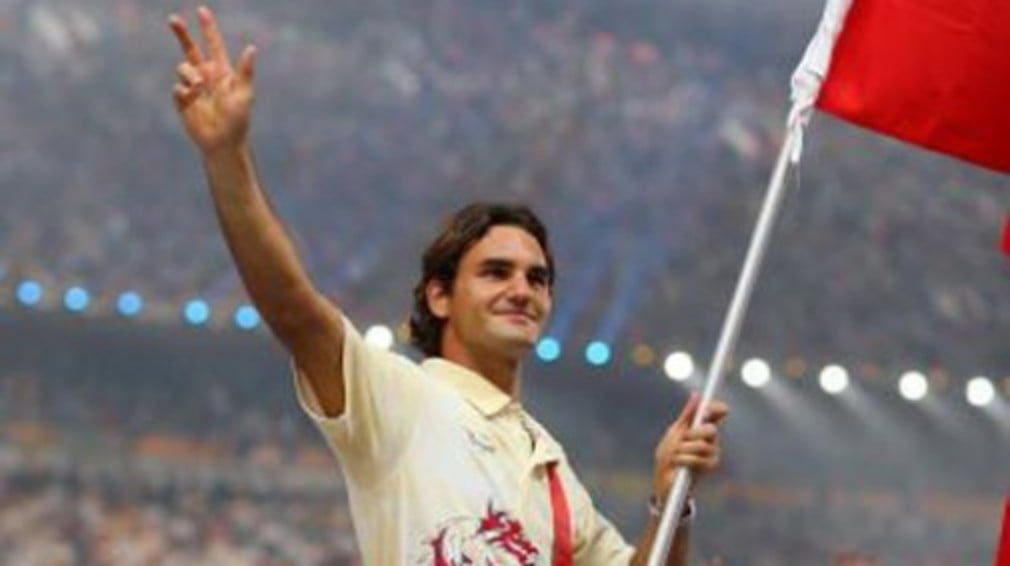 Gold for Federer as Swiss pair claim doubles
Originally published on 26/02/10 11:10
it might not have been the way he expected to do it, but Roger Federer has finally added an Olympic gold medal to his trophy cabinet, winning the men's doubles with Stanislas Wawrinka.
The Swiss pair beat Sweden's Thomas Johansson and Simon Aspelin 6-3 6-4 6-7(7) 6-3 in the final in Beijing.
Bob and Mike Bryan took bronze for the US, beating French pair Arnaud Clement and Michael Llodra 3-6 6-3 6-4. Like Federer, the Bryans have won multiple Grand Slams but had always come away from the Olympics empty-handed.
Against Johansson and Aspelin, Federer's back-court play and Wawrinka's impressive backhand gave the Swiss the early advantage, winning the first set and breaking early in the second to lead 3-1.
The Swedes had to respond, and found joy on the Wawrinka serve, with Federer looking less than comfortable at the net. However, Johansson and Aspelin failed to take their chances and the Swiss went two sets up.
A poor overhead and a wayward volley in Federer's opening service game allowed their opponents to break him for the first time in the match.
But the Swedes invited the Swiss back into the set – three double-faults from Aspelin gifting them the break back, but it was the Swedes who kept their slim hopes alive by taking the third set in the tie-break.
A stunning point-blank volley from Federer set the tone for the fourth set as they broke Aspelin again, and it was Federer who was left to serve out the match.
In the singles draw, Novak Djokovic cruised past James Blake to claim the bronze.
Djokovic, who was heartbroken to lose his semi-final against Rafael Nadal, made the most of a slow start from Blake to take the first set.
Blake improved in the second, but Djokovic's serve showed no sign of faltering, and he took it in a tie-break to earn a 6-3 7-6(4) win.
"To win any medal in the Olympics is a huge achievement for any athlete. Not many athletes get a chance to win a medal," Djokovic said afterwards.
"But for me, this bronze shines like a gold because I think I've played pretty good tennis throughout the tournament."