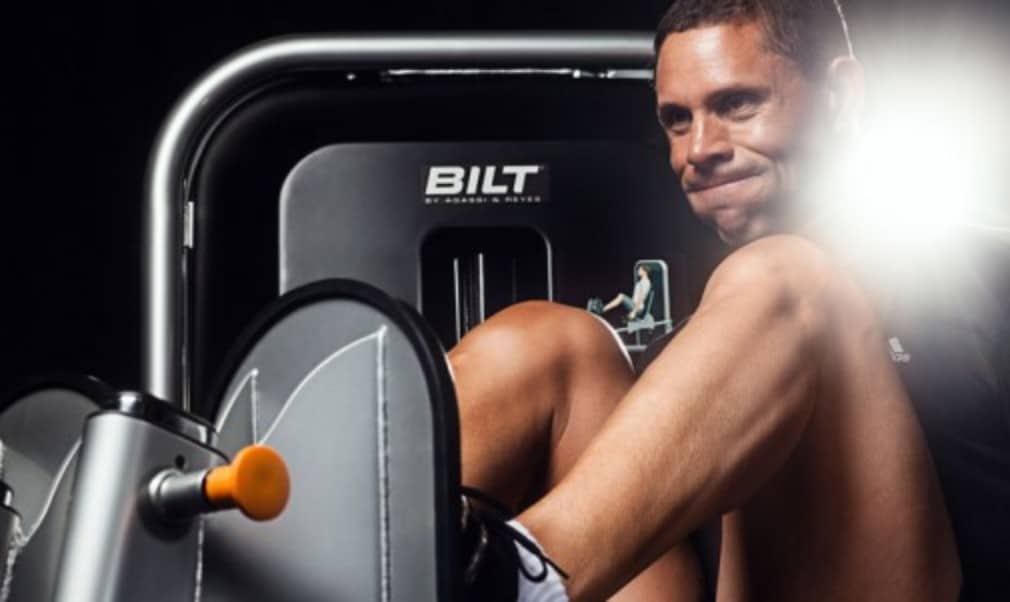 Get BILT like Agassi
Originally published on 26/02/15
There are few strength and conditioning experts in international tennis as well known as the world's best players. Gil Reyes made his name as a key member of the basketball programme at the University of Las Vegas before turning Andre Agassi into one of the finest physical specimens on tour, and the duo's sprint work up and down a 400- metre rock in the Nevada desert that Agassi famously named "Magic Mountain" became the stuff of legend.
The two toured together for 17 years and Agassi attributes much of the success experienced through the second half of his career to his trainer and close friend: "Gil is the reason I've won more slams after the age of 29 than I did before," the eight-time major champion said in 2005.
Fast-forward to 2015 – having spent two decades in development, BILT by Agassi and Reyes – a line of ergonomically designed fitness machines – are heading to David Lloyd clubs across the UK. There's the Change of Direction (COD) machine, which allows gym-goers – from beginners to professionals – to work out their lower body in a safe and innovative fashion using a unique combination of weight resistance, variable resistance and movement.
"Weak legs command, strong legs obey," was one of Reyes' trademark quotes, referring to the fact that tennis is no longer a game of running. "It's a sport of starting and stopping very violently, so it's legs, legs, legs." The Power Stride machine addresses just that. The standard leg press has been strategically reinvented to enable users to isolate each leg, allowing them to develop strength in their weaker side to balance their glutes and quadriceps for maximum strength and power.
The versatile Quad System was designed to allow for a range of different exercises using a multi-purpose cable apparatus perfect for strengthening both upper and lower body, while the BILT Flat Bench incorporates retractable arm technology that eliminates dangerous stress on the shoulders, which simplifies and improves the all-important 'lift off' phase.
"I'm delighted that the hard work and passion that has gone into many years of development has been recognised by David Lloyd Leisure, the pioneer in the UK's premium fitness sector," said the former world No.1
BILT machines safely optimise workouts and fitness results for anyone, not just tennis players. But those searching for tennis-specific workouts need look no further than BILT by Agassi and Reyes.
Click here for your chance to win a HEAD racket signed by Andre Agassi!
To find out more, visit www.biltbyagassiandreyes.com, or to give the equipment a try check out www.davidlloydleisure.co.uk