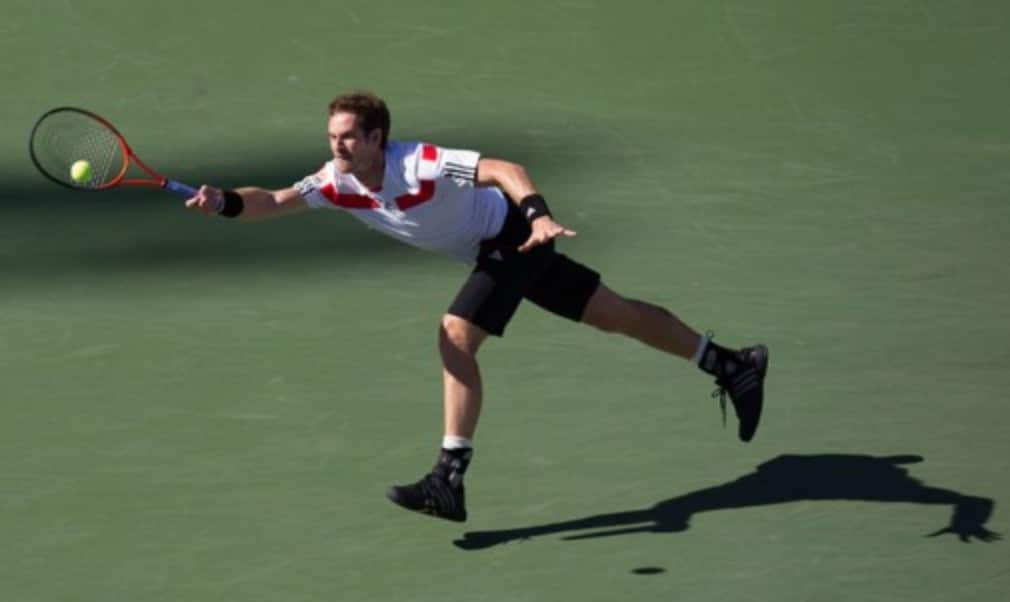 Germans dominate as seeds fall in Doha
Originally published on 02/01/14
German Florian Mayer defeated Andy Murray 6-3 4-6 6-2. Speaking after the match, Mayer explained that he had not expected to win. "To be honest, in my mind, the match was finished, 6Š—•3, 3Š—•0. I tried to play more aggressive, tried to risk something more. I felt I had the ball pretty good in my racket in the first set, but I lost close points or I lost them. But after 3Š—•Love down I broke him back and I just got more confidence".
Murray said that he played well in the first set but that then "[Mayer] started to play better. I felt like I slowed down in the second set, service speed and movement. It wasn't, you know, a particular area that was sore. Just, you know, more joints rather than muscles, just a bit sore from changing direction and playing at that level."
After the singles defeat, Murray played his doubles match with Nenand Zimonjic in which they were beaten 7-6 6-4 by Alexander Peya and Bruno Soares. In total he spent three and a quarter hours on court in match play. "Coming back from surgery, I would have liked to have played two competitive, proper matches. It would have helped me a bit more, but, you know, at least I got a threeŠ—•set match today, couple of doubles matches, and some good practice before the tournament started in Abu Dhabi and here" he continued.
Murray will be heading to Melbourne. "My preference is to get there (Melbourne) early and practise on the courts and get used to the conditions there," he said. "I would imagine I would go to Melbourne and then play a match at Kooyong."
In a match that lasted just short of two hours, Romanian Victor Hanescu defeated Fernando Verdasco 4-6 7-6 6-2. Philipp Kohlschreiber the No. 6 seed was beaten by fellow German and qualifier Peter Gojowczyk in two tiebreak sets.
Another German progressed to the quarter finals in the shape of Daniel Brands, who defeated the No.2 seed David Ferrer in the third match on Centre Court.
Nadal's 6-3 6-7 6-3 victory over Tobias Kamke was perhaps all the more remarkable. In a match that lasted two hours and 25 minutes, and saw his German opponent, play some skilful tennis, Rafa was able to get the match practice that he had been keen for. "I spent a lot of time on court, so that's important for my preparation, too. I spent a lot of time on court and I won. That's the very important thing,", he said.
He next meets Ernest Gulbis. They have played six times before and the Spaniard has won all of their matches. Their most recent meeting in Rome went to 3 sets 1-6 7-5 6-4, Rafa views the Latvian as a dangerous opponent. He said of Gulbis, "He is a player you don't want to meet, because he hit every ball very hard with a very strong serve, first and second serve".
Play starts at 3.30pm on Thursday when Dustin Brown who today defeated Ivo Karlovic, meets fellow qualifier and fellow German Peter Gojowcyzk. Florian Mayer meets Victor Hanescu and then Rafa takes on Gulbis. The final match will be Gael Monfils and Daniel Brands. Monfils defeated the No.5 seed and fellow countryman Richard Gasquet.