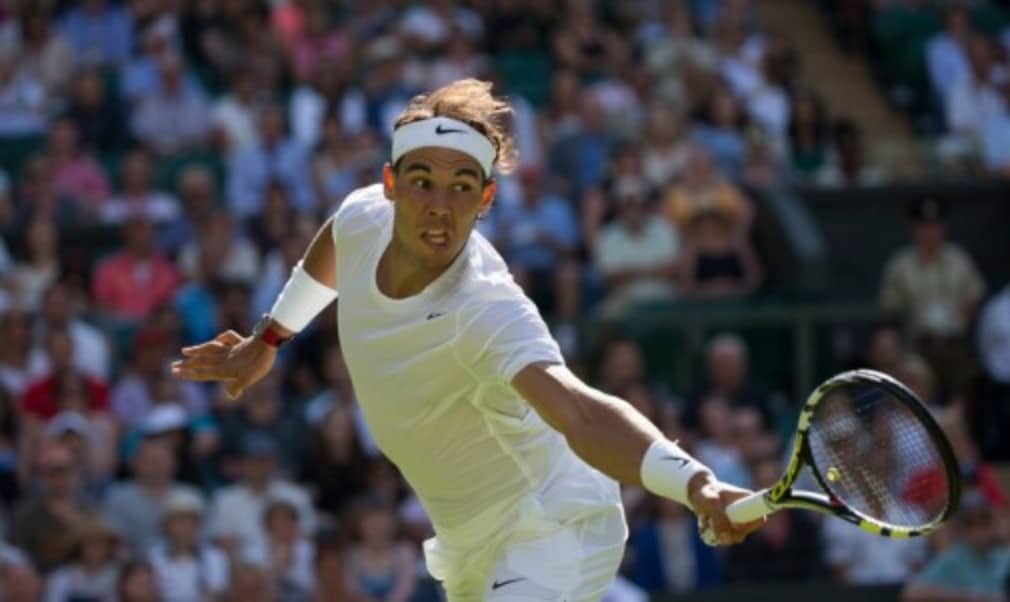 From the mouth of…Day 8 at Wimbledon
Originally published on 01/07/14
Sabine Lisicki who defeated Yaroslava Shvedova 6-3 3-6 6-4 on how she manages to have such a big smile.
"I love what I do. I love playing tennis. I feel very fortunate to have my hobby as a job."
Rafael Nadal who was defeated by 19-year-old Australian wild card Nick Kyrgios 7-6 5-7 7-6 6-3
"I am satisfied the way that I played this Wimbledon. It is true that my draw was not the best one. All the matches were uncomfortable against players that didn't give you the opportunity to play a lot. I fought until the end in every single match. I was able to play some good tennis on this surface. That's something that I was not able to do in the last two years.
Nick Kyrgios on reaching 25,000 Twitter followers
"It hasn't been easy at all. I saved nine match points against Gasquet, came from a set down against Vesely, and just beat Rafael Nadal. I finally reached my goal. It was pretty hard."
Stan Wawrinka who defeated an in-form Feliciano Lopez 7-6 7-6 6-3
"I was nervous before, but I had my game plan. I was ready. I was focused on what I wanted to do: playing simple, playing really aggressive, trying to do a lot of serve and volley, trying to show him that I'm going to try."
Milos Raonic on Canada Day beating Kei Nishikori 4-6 6-1 7-6 6-3 and philosophical about Canada
"I don't think there is that kind of personal freedom in many places around the world that you can find there, as long as you work for it. If you're ready to work for it, that opportunity will be there. You just got to go out and take it.
2004 Champion, Maria Sharapova who was defeated by Angelique Kerber 7-6 4-6 6-4 "I always consider myself one of the favorites because I've won Grand Slams before; been No. 1 in the world. It's absolutely normal for people to have high expectations of me doing well in Grand Slam stages. I certainly do, as well. Today could have gone either way, and it didn't go my way."
Angelique Kerber, who plays Eugenie Bouchard in the quarter-finals "You know, of course it's a big win for me, but the tournament, it's still going. The next match is tomorrow, so I will now focus on my match tomorrow, the next round, and be ready for that. I lost against her in Paris, but I'm feeling right now better and I'm feeling better on grass. I never played against her on this surface, so I will be focused like today just on myself."
Roger Federer who defeated Tommy Robredo in straight sets and plays Stan Wawrinka in the quarter finals on Wednesday.
"I feel physically in tipŠ—•top shape. Especially now I got to back it up tomorrow, which now clearly is absolutely no problem."