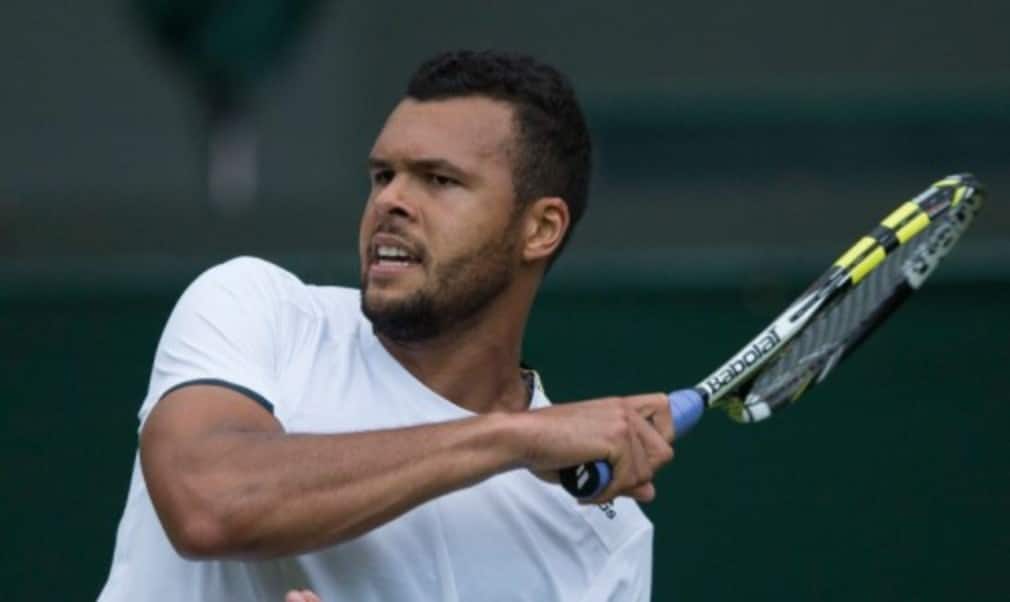 From the mouth of…Day 5 at Wimbledon
Originally published on 27/06/14
Novak Djokovic who defeated Gilles Simon but took a third set tumble, when he slipped on court and hurt his left shoulder
Š— "It was obviously a scary fall. And, you know, I talked with Boris. We obviously need to work on my diving volleys, learning how to fall down on the court. I'm not very skillful in that."
Jo Wilfried Tsonga who defeated Jimmy Wang 6-2 6-2 7-5 and accidentally hit a spectator with a ball
Q. It was a nice moment for you at the end when you went over to the lady to give her your towel. How did you remember what she looked like?
JOŠ—•WILFRIED TSONGA: Because I saw the ball come on her. It was pretty impressive because she took it right to the chest. I was sorry for her. I said, Okay, at the end I would give her something.
Q. Did you hear someone in the crowd say you should take her out for dinner instead?
JOŠ—•WILFRIED TSONGA: It's not a good time to do that!
Kevin Anderson on meeting Ricky Gervais, just before his post match press conference
"I was a little nervous. My hand started sweating. It's just funny, when you're not used to something it's amazing what you get nervous about."
2013 Junior Wimbledon Champion Belinda Bencic who defeated Victoria Duval 6-4 7-5 to reach the third round "I think I feel the best on grass, but also I'm not bad on the other surfaces."
Caroline Wozniacki, through to the fourth round, predicts a big future for Croatian teenager Ana Konjuh
"I think she's going to be very good. She's 16. She has some big shots. She has a good serve. I think we're going to see a lot from her in the future."
Li Na who was defeated by Barbora Zahlavova Strycova 7-6(5) 7-6(5), on her pre Wimbledon playing schedule
"I think I needed some matches before the big one, yeah. I always play Eastbourne every year, but always rain, windy. I say, Okay, I cannot practice in that. I make a decision. I say, Oh, maybe I should change a little bit. I come here pretty early to try to play on the grass court."
Barbora Strycova on the match point she thought she had won against Li Na
"It wasn't easy actually. The last point she challenged the match point. I thought I won the match. I didn't hear that she challenged it. I look at the referee. The referee, She challenge the point. It's in. It's really tough. You kind of won the match, but you did not. It's so far away still. I was like, Oh, my gosh."
Simona Help who defeated Lesia Tsurenko 6-3 4-6 6-4 and faces Belinda Bencic
"She has nothing to lose against me. Also, I have nothing to lose because is first time third round here in Wimbledon."
Feliciano Lopez who defeated Ante Pavic 6-4 7-6 7-5 and plays John Isner on Saturday.
"I play against John now, which is going to be very close match. He's serving like an animal, as you saw against Nieminen. It's going to be a very close match again.
Jerzy Janowicz who defeated Lleyton Hewitt 7-5, 6-4, 6-7, 6-4, 6-3
"It's I think really good win for me. I think Lleyton Hewitt is really dangerous player. Doesn't matter how old is he and doesn't matter his ranking, he's extremely good player Š—• especially on grass."
Lleyton Hewitt, on the question of whether he was just waving to the crowd or was it the oft anticipated career "Good bye!"
"I'm one injury away from hanging up the bats at any time"
Hewitt on being the man with the most number of 5 set matches at Grand Slams (42 matches)
"I'd much rather win in three or four sets than go the distance all the time. I seem to put everyone through the wringer quite a bit."