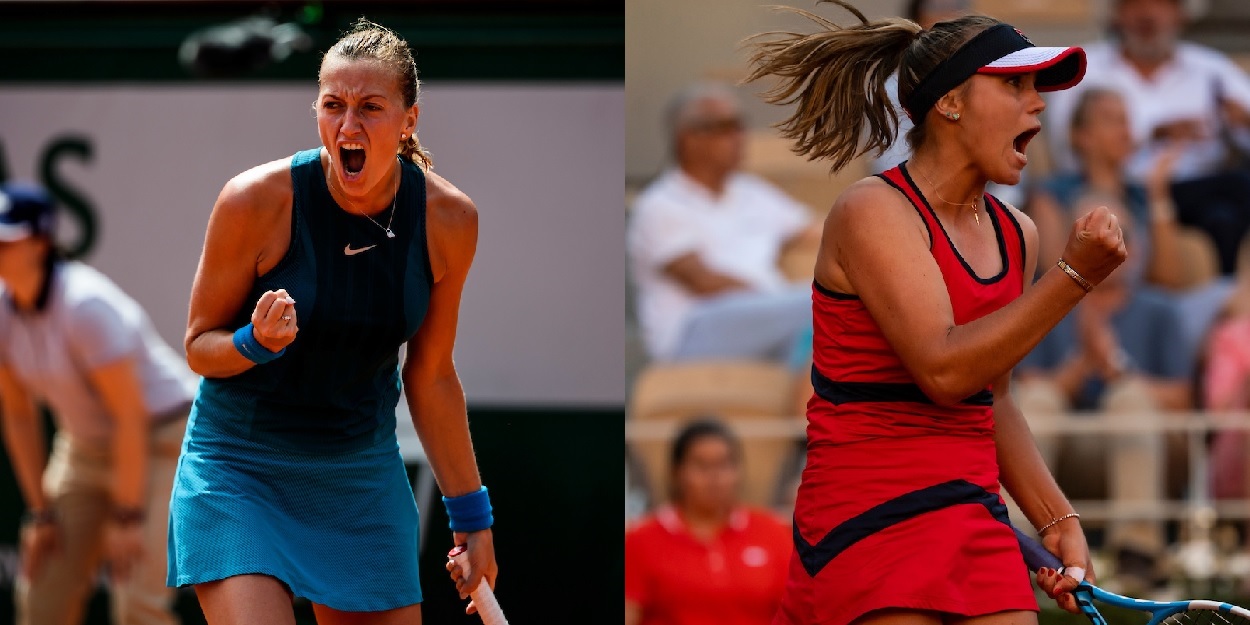 French Open 2020 semi-final preview: Kvitova v Kenin
In what will be only fourth women's singles match between two seeded players, Petra Kvitova (#7) takes on Sofia Kenin (#4) in the second of the French Open semi-finals.
Both women are Grand Slam champions but neither has made it through before to the showpiece event in Paris. Kvitova, now 30, has only once before passed the fourth-round; back in 2012 when she lost in the semi-finals to Maria Sharapova. Meanwhile Kenin, who is still only 21-years-old, has only gone beyond the fourth-round once at any major: at this year's Australian Open, which she went on to win.
Whoever wins this French Open semi-final will be, based on ranking if nothing else, the favourite to take home the title on Saturday, so there is a lot at stake. Who's more likely to hold their nerve and come through the victor? Let's take a look.
Petra Kvitova (7) v Sofia Kenin (4)
***
Petra Kvitova's route to the semi-finals:
R128: d. Dodin, 6-3 7-5
R64: d. Paolini, 6-3 6-3
R32: d. Fernandez, 7-5 6-3
R16: d. Zhang, 6-2 6-4
QF: d. Siegemund, 6-3 6-3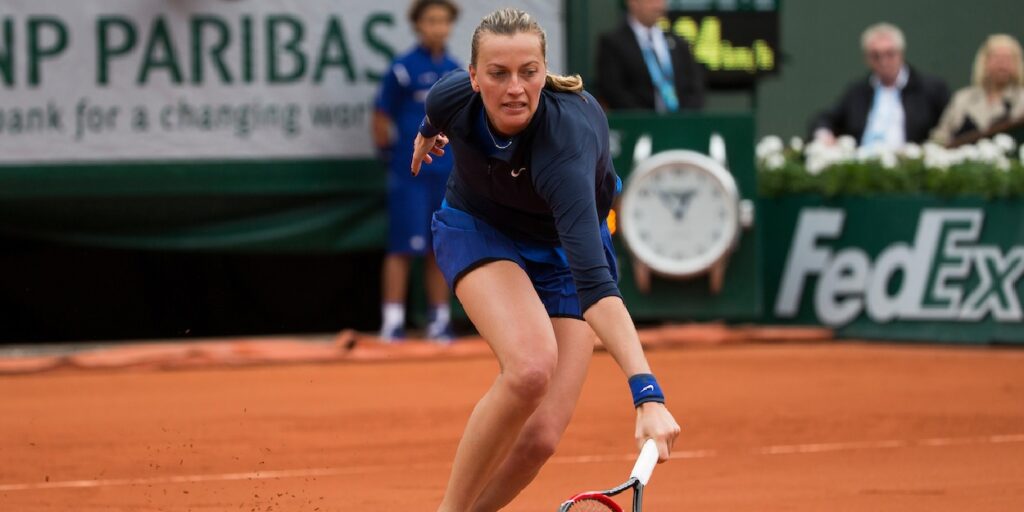 Kvitova has reached the French Open semi-finals without dropping a set. She lost two sets on her 2012 semi-final run, which, incidentally, she also made without having to play a fellow seed.
In spite of being ten for ten on sets played at Roland-Garros this year, the Czech has dropped serve eleven times. To counteract that, however, she has broken her opponents' serves 25 times from a staggering 62 breakpoint opportunities.
***
Sofia Kenin's route to the semi-finals:
R128: d. Samsonova, 6-4 3-6 6-3
R64: d. Bogdan, 3-6 6-3 6-2
R32: d. Bara, 6-2 6-0
R16: d. Ferro, 2-6 6-2 6-1
QF: d. Collins, 6-4 4-6 6-0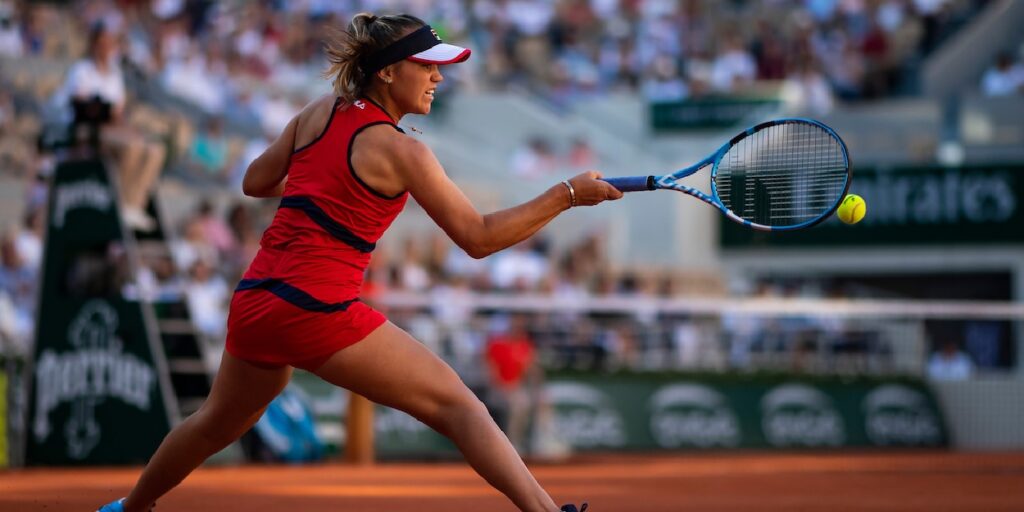 Kenin too is yet to face any high-ranked opposition, and yet her path to the semi-finals has been far bumpier than Kvitova's. Only one of her five matches was won in straight sets and twice she has found herself a set down. This means she has spent considerably more time out on court than her semi-final opponent, but she's proved that she is capable of keeping things together when the going gets tough, as it's likely to do again on Thursday afternoon.
***
Kvitova and Kenin have played twice before with the Czech winning on both occasions. Most recently, they played last year on the clay courts in Madrid with a one-sided 6-1 6-4 score line. That, however, came prior to Kenin's big breakthrough at this year's Australian Open. The young American is now a reigning Grand Slam champion and will be seeking to utilise the confidence that such an achievement brings with it.
Neither woman has beaten a top 10 opponent since the resumption of the tour. Prior to the lockdown, they each had one major scalp for the year, and it just so happened to be the world No 1 and reigning French Open champion, Ashleigh Barty, for them both. Kvitova beat her 6-4 2-6 6-4 in the semi-finals of Qatar, whilst Kenin beat her in the Australian Open semi-finals, 7-6(6) 7-5. Kvitova, in spite of being the seventh seed, is currently only ranked world No 11, so Kenin will not be able to add to her tally this week.
Kvitova's consistency this fortnight would seemingly make her the favourite, but the fact that she's been broken on average more than once per set and that her break point conversion rate is below 50%, has to be some cause for concern. Kenin's stats are almost as wild and so it would appear that a match full of breaks is the most likely outcome. The American has had the most practice this fortnight bouncing back from disappointment and the brink of defeat and so we'll give her the slight edge this time around.
Prediction: Kenin in 3