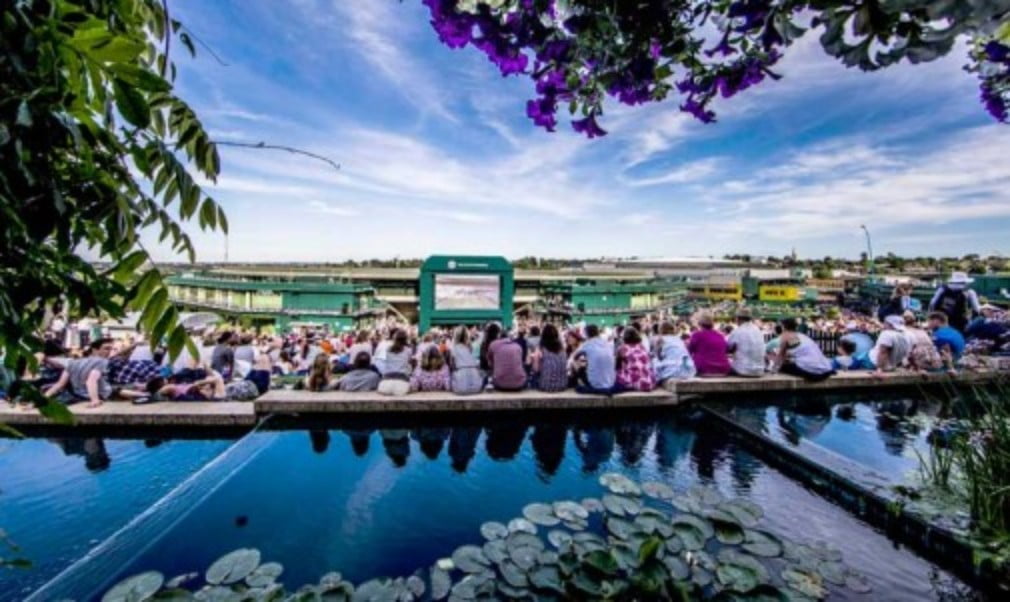 Five things you never knew about Wimbledon
Originally published on 25/06/16 00:00
The All England Club grounds hold 39,000 spectators at any one time and total attendance in 2015 came in at 484,391. The club's facilities include 19 grass courts, eight American Clay courts and five indoor courts – two Greenset Velvelux and three Greenset Trophy. Aorangi Park has another 22 grass courts for practice before and during the Championships and two green acrylic courts.
Just six players have achieved the junior-senior double at Wimbledon, winning either the boys' or girls' singles and then the men's or ladies' singles titles as a pro: Roger Federer, Stefan Edberg, Pat Cash, Bjorn Borg, Amelie Mauresmo and Martina Hingis.
Wimbledon is the largest single annual sporting catering operation in Europe. Some 350,000 cups of tea are gulped, 230,000 glasses of Pimm's guzzled and 32,000 portions of fish and chips wolfed each year.
One of the more suprising surprising celebrity tennis fans spotted at Wimbledon in recent years has been Iron Maiden drummer Nicko McBrain. The Englishman is good mates with Pat Cash who appears in the band's 'Flight 666' documentary hitting with the drummer.
Just eight Championships have passed without any rain, the most recent of those in 2010. The seven other dry years came in 1922, 1931, 1976, 1977, 1993, 1995 and 2009.
This is an extract from "The Championships: 50 Things You Never Knew in tennishead Volume 7 Issue 3. For more great features, in-depth gear reviews and stunning images subscribe to tennishead today. ´è_´è_´è_