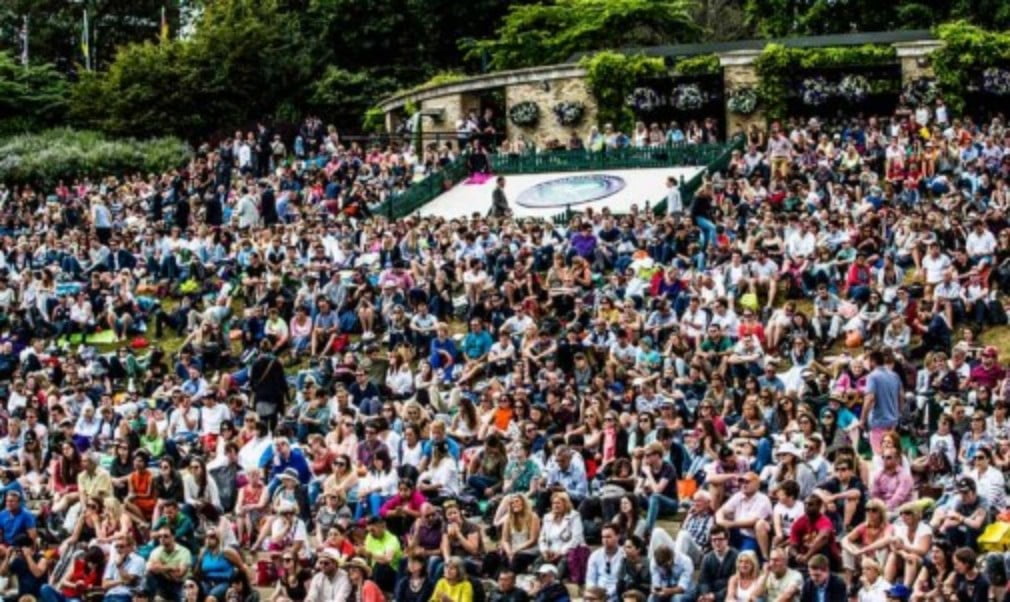 Five things you never knew about Wimbledon
Originally published on 24/06/16 00:00
The Lost Property Office under the West Stand of Court 3 has hosted some bizarre items left by spectators over the years including a Danger Mouse costume, a prosthetic limb, and a Christmas pudding.
Just over 54,000 tennis balls are used every year. Each is stored at 68 degrees Fahrenheit. Yellow balls were used for the first time in 1986.
Tournament referee Andrew Jarrett (right) is a former Great Britain Davis Cup player. His other love is football and his beloved Derby County – he's watched matches at every one of the 92 English Premier and football league grounds. And he once held a Large Goods Vehicle (LGV) driving licence.
Polish trophy engraver Roman Zoltowski makes the journey to Wimbledon every year by car in his open-top MG because his tools are considered dangerous weapons by airlines. He starts his journey during the middle weekend of the event and drives through Poland, Germany, Holland and Belgium.
Rufus the Hawk has become a well-known features of the Championships. The Harris Hawk flies for one hour around 9am every morning during the tournament to scare off pigeons. He also visits the club most weeks outside of the Championships.
This is an extract from "The Championships: 50 Things You Never Knew in tennishead Volume 7 Issue 3. For more great features, in-depth gear reviews and stunning images subscribe to tennishead today. ´è_´è_´è_