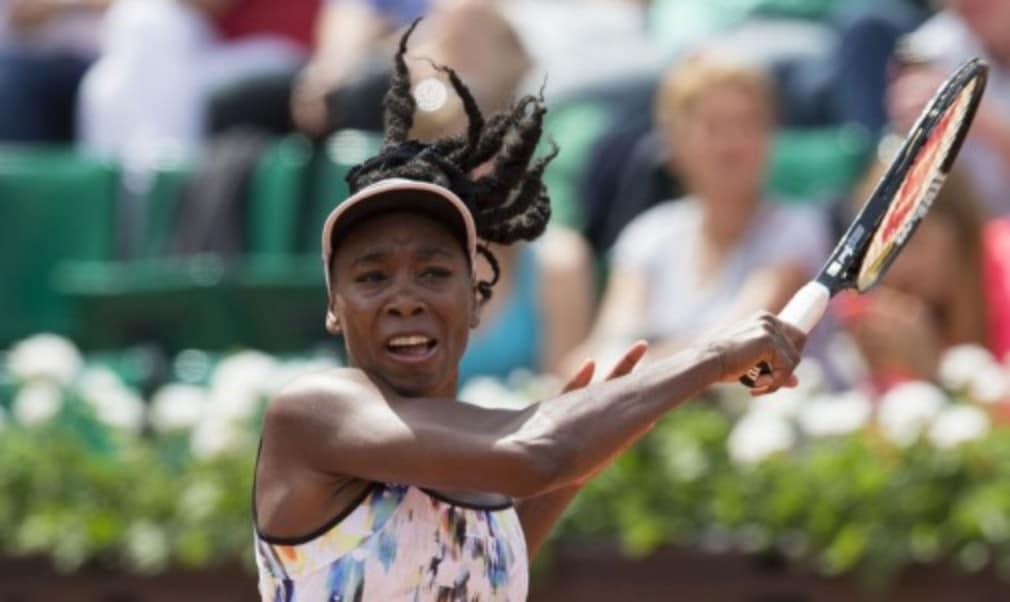 Five things we've learned at the Rogers Cup
Originally published on 10/08/14
Generation next: on their way, but not there yet
Just a week ago, the two ATP tournaments in Kitzbuhel and Washington made history for featuring four finalists born in the 1990s – Milos Raonic and Vasek Pospisil at the Citi Open, David Goffin and Dominic Thiem in Austria. Further proof, said some, that the times were a-changing for the men's game and players under the age of 25 were finally finding their feet on an aging tour once more.
Yes, it is true that the ascent of Grigor Dimitrov and Milos Raonic to the top 10 in 2014 has changed the dynamic at the sharp end of men's tennis – a welcome sight for the health of the sport, no doubt. But bring back the ATP Tour en masse and you get a sense of where the power really lies. Raonic, 23, made the quarters. Dimitrov, 23, made the semis. Jo-Wilfried Tsonga, 29, will face Roger Federer, 33, in the final.
"I agree that there are more guys coming from the back now," Federer said ahead of the tournament. "Del Potro has had wrist surgery, Murray has had back surgery, I have had some issues, so clearly that opened things up a bit. And then with Wawrinka winning the Australian Open really gave belief to other guys.
"But belief is not enough – you have to pull through. It's nice talking about it, but at the end they've got to do it. [We're] still kind of waiting for that a little bit, even though I think it's a very interesting time in the game right now, and I think the second half of the season is going to be super interesting."
And it's not just the men's game where experience continues to trump youth. In Montreal, 34-year-old Venus Williams beat 32-year-old Serena to reach the final, where she will face fresh-faced 25-year-old Agnieszka Radwanska. Average age: 30.25 years. Better hold off on those retirement parties.
Tsonga back and boxing clever
Tsonga arrived in Toronto with seven unanswered defeats against top-10 opposition in 2014. Not any more: heading into Sunday's final he has collected three prize scalps in succession – world No.1 Novak Djokovic, two-time Grand Slam champion Andy Murray and rising star Grigor Dimitrov, all beaten in style by the Frenchman's superb serving and resolutely aggressive all-court game.
He's also sporting a new look and a new celebration. Not many players opt for the Frenchman's tucked-in shirt approach on court, but he's sworn by it in Toronto. Then there's his shadow-boxing salute to victory – a tribute, he told reporters to the conditioning coach he credits for his rediscovered consistency and belief.
"When I win like this, I show emotion because it's not only on the court we work – it's also outside. There's people around us to help us, and it's always good to share with them."
Having reached his first ATP Masters 1000 finals outside of Paris, and his first since 2011, the world No.15 will be one to watch – and to avoid – in both Cincinnati and New York. In this form, he'll take some beating.
Canada's moment goes beyond Rogers Cup hype
You can't blame Tennis Canada for marketing the Rogers Cup as a homecoming celebration for Eugenie Bouchard, Milos Raonic and Vasek Pospisil after their Wimbledon heroics – but the move fell flat when Bouchard crashed out in her first match since The Championships against Shelby Rogers. Welcomed with a standing ovation, she departed shell-shocked and humbled after a 6-0 2-6 6-0 defeat.
It was a sobering moment for a nation that has been something of a success story in recent times – Bouchard's exit, twinned with Pospisil's jaded defeat by Richard Gasquet and five further early losses for home-grown players across the two draw left only Raonic in contention by Tuesday night. But Montreal tournament director Eugene Lapierre said the impact of the players, regardless of the results, was plain to see.
"As for the tournament, it's already a major success this year, thanks to the vibes she brought and all the fantastic results she had before the tournament," Lapierre told Canadian daily The Star. "We have already broken the record of 175,000 spectators [for a one-week tournament]. Now it will be up to the other great world players to make the show."
The challenge for Canadian tennis, as with any sporting nation with a clutch of star players, is to grasp the nettle and convert elite success into grass-roots growth. Stefan Edberg, Federer's coach and a member of the generation of Swedish players that followed Bjorn Borg's lead in the late 1980s and early 1990s, says it can be done.
"What he did for Swedish tennis is quite incredible," Edberg said of Borg's influence. "He really was the one that broke through, and then obviously that made us play tennis.
"We had great coaches at home, we had a great environment, we had a lot of indoor facilities being built. It was just a lot of momentum at that moment, doing the right things and maybe working a bit harder than other nations. I didn't realise it at the time but now, when I think back, it was the best of all times."
Still life artistry of the Williams sisters
Serena Williams: still world No.1 at the age of 32. Venus Williams: still capable of beating her younger sister and reaching top-tier finals at the age of 34. Their semi-final showdown in Montreal was the 25th of their careers – the first of which came in 1998 – but just the second since 2009. And it was a classic.
Quite how Venus found the energy to go toe-to-toe with Serena in her third three-setter in as many days is astounding. The seven-time Grand Slam champion has been living with Sjogren's syndrome since being diagnosed in 2011.
"I think this has been my best year in trying to connect the dots on how to feel my best," Williams told USA Today's Doug Robson during this year's French Open. "Unfortunately that takes time. Nobody has been there before me. I'm paving the way I guess."
There's no better way to prove it than by dispatching the world No.1 as she marks 200 weeks at the top. Serena has had a tough couple of months since her bizarre exit from Wimbledon, but was fully fit if a little rusty in Montreal. Her best is yet to come – New York, perhaps.
As for Venus, she played high-risk, high-reward tennis in the semi-final and Serena submitted, falling 6-7 6-2 6-3. Now for big sis's third final since 2010, and 73rd overall.
"I definitely don't want to have a let-down and get out there and not play at least half as well," said Williams, bidding for her 46th career title against Radwanska. "I don't want to put any pressure on myself, but I want to go out there and perform just as well.
"It would mean a lot to me because I've been dreaming of winning a tournament at this level since I got back on tour. You try and you try. There are disappointments. One day you get a little closer. So this is my 'little closer' right now."
More to Murray's ranking than prestige
A tough week for Andy Murray, who came to the Rogers Cup in search of matches and left with five sets under his belt. Part of the blame for that lay in the dip in his world ranking to No.9 since Wimbledon, which is where he remains heading to CIncinnati.
You have to go back to 2008 to find a time Murray was so far from the sharp end of the top 10. There are mitigating factors, of course – the back surgery that wiped out his 2013 season beyond the US Open and the after-effects as he gingerly returned to the tour. But in his own words, he has felt fit since the French Open – and with a long-term deal in place with Amelie Mauresmo, his house is in order once more.
No.9 is more than just a number, as Murray found in Toronto. Not only does it set up a potential quarter-final showdown with a top-four opponent – it's also a spot just outside the seeds granted a bye, a situation the Scot based his decision to turn down an offer from Colin Fleming to play in the doubles, as Novak Djokovic and Stan Wawrinka did. Then Rafael Nadal pulled out, and Murray found himself with a bye – and two less matches, a situation exacerbated by Richard Gasquet's withdrawal through injury in the third round.
Like every player out there, there's one solution to all Murray's problems: wins. He is the No.8 seed in Cincy and awaits Joao Sousa or a qualifier in the second round in a section also featuring US No.1 John Isner, Toronto quarter-finalist Kevin Anderson and Nicolas Mahut. Then, should things go by the book, Roger Federer awaits in the quarters, match-tight after his Rogers Cup run.
With a little luck, Andy will be in the same boat by then. Having reached the last eight in 2013; beyond this time around will be a much-needed boost to his rankings points.