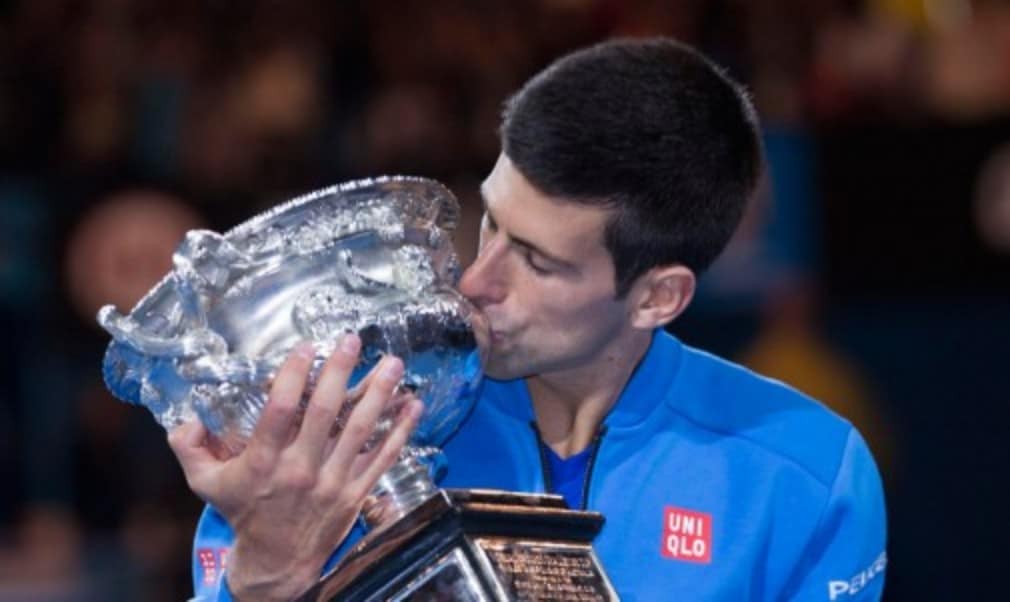 Five-star Djokovic denies Murray in Melbourne
Originally published on 01/02/15
In the third Australian Open final between the pair, it was a familiar outcome as the Serb emerged victorious with a 7-6(5) 6-7(4) 6-3 6-0 victory to land his eighth Grand Slam title.
Murray has now finished runner-up on four occasions at the Australian Open, while Djokovic became only the second man in history to win five or more titles in Melbourne. Roy Emerson, who won six titles between 1961 and 1967, watched on from the stands.
"I am so privileged and honoured to be standing here for a fifth time and to be in the elite group of players with Roy Emerson," said Djokovic. "And of course Rod Laver and other legends of our sport. It is an honour playing in front of you."
A highly-anticipated final on Rod Laver Arena lived up to expectations for two-and-a-half sets, but Murray appeared to run out of steam as Djokovic streaked away to victory.
After a lacklustre win over defending champion Stan Wawrinka in the semi-finals, Djokovic rediscovered his best form for the final, and he started strongly. Murray had early chances to break, but it was the Scot who cracked first as Djokovic broke in the third game with a stunning forehand cross-court winner.
It was impossible to maintain that level for a sustained period, however, and as Djokovic served for the set, Murray produced some scintillating tennis to break back as the first set headed to a tiebreak. Djokovic's first double fault of the match looked to have handed Murray the advantage, but he failed to take the opportunity and the Serb roared back to nick the opener.
Murray has never beaten Djokovic after losing the first set, but if he was rattled by losing a tense opening set, he didn't show it as he grabbed an early break and looked to have the upper hand, with Djokovic appearing to struggle physically, stumbling around and tripping over his feet as if punch drunk. But with Murray in the ascendancy, out of nowhere Djokovic got himself back in the match, before breaking Murray to love as he won four games in a row to take control of the second set.
Having seen his level slip, Murray began to rediscover his rhythm once again, and a stunning reflex volley helped him claw his way back into the set after a brief delay when protestors invaded the court. He had chances to break as Djokovic served to keep the set alive, but clinched the second set tiebreak to get back on level terms.
An early break in the third set looked to have put Murray back on top, and he backed it up with three aces to hold, but some superb defence from Djokovic saw him respond immediately.
In what proved to be the turning point in the match, Murray had a break point in the seventh game but it passed him by as he was unable to chase down a dropshot, and he failed to win another game as Djokovic ran away with the match.
The first two sets lasted two-and-a-half hours; the second two were over in a little over an hour. As things began to unravel, Murray won just 11 points in the final set as Djokovic powered away to victory to pocket the $3.1 million winner's cheque and etch his name on the trophy for a fifth time in eight years.
It was a disappointing finish for Murray, who had been in impressive form through his first six matches but is now 2-6 in Grand Slam finals. However, he climbs back to world No.4 following his run to the final and paid tribute to his team, including coach Amelie Mauresmo, after a challenging season last year following back surgery in September 2013.
"We put in a lot of hard work to try to get back to this position after a difficult year last year," he said. "Unfortunately I couldn't quite do it tonight but I am closer than I was a few months ago so I will keep working hard."