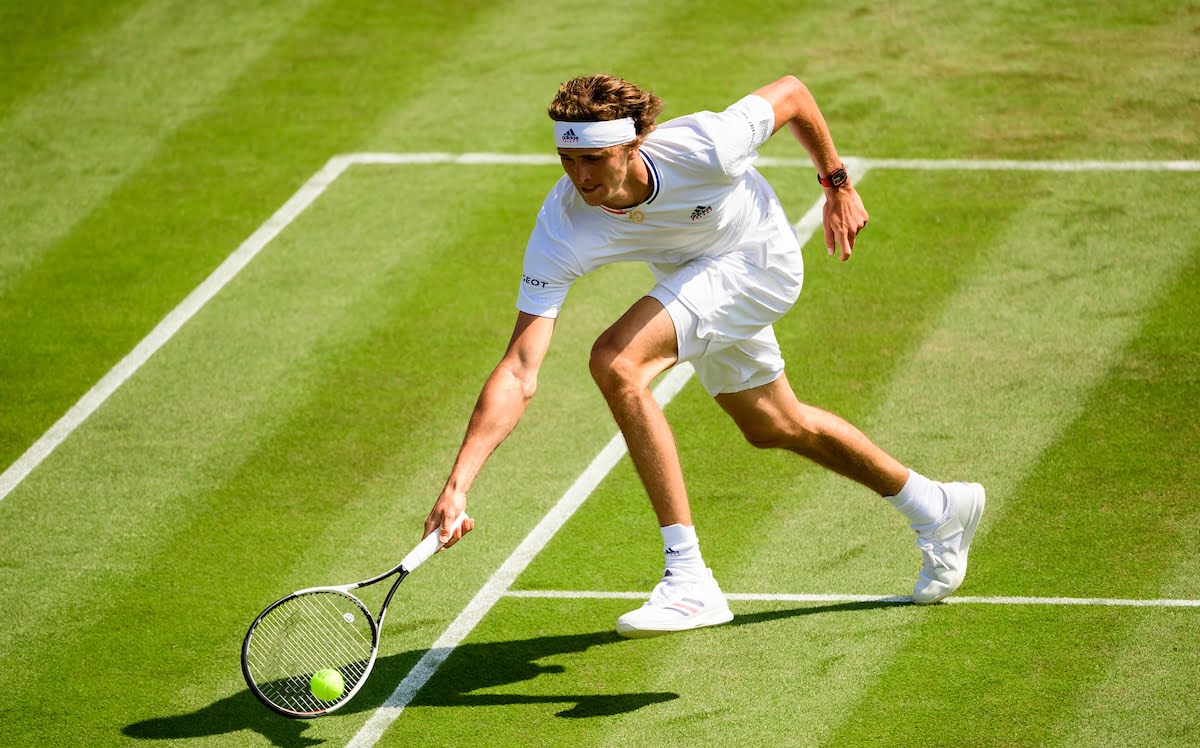 Fitness coach to Alexander Zverev exclusively reveals key to success when moving on a fast court
Jez Green, the trainer responsible for first getting Andy Murray into shape and now working exclusively with world No.6 Alexander Zverev, says the locker rooms will be full of players with aching muscles during the grass court season
Studies have suggested that grass-court tennis is the fastest version of the sport. Matches at Wimbledon can have more than 600 individual explosive movements. On average points on grass will take just five seconds and will be complete in five shots.
The softness of the surface results in a significantly lower bounce than on clay or hard courts. The softness of grass will also mean a player needs to "push down" on the surface with more force in order to generate the power to move at high speeds. This is due to the fact that grass does not "push back" as sharply as cement. This factor has huge consequences for the leg muscles of elite tennis players like Alexander Zverev and Andy Murray.
On grass, unlike on clay, sliding is not predominantly used as a movement pattern, which in turn changes the way a player will switch direction. On grass, for example, it will be usual for a player like Alexander Zverev to change direction around every second within a point.
What does all this mean for movement? Grass is the quickest and possibly most tactically offensive of all the surfaces. This means balance is of the upmost importance. The first step and recovery step are mainly done in a 2.5 metres radius. This means overly long strides are not the most efficient way of moving. Due to the low bounce of the ball a lower centre of gravity stance will also be the most effective posture. It is clear, therefore, that on grass courts smaller, shorter steps and a lower body position are required.
Training for grass-court tennis must take into consideration all these factors. Players must ensure via strength training that their legs are strong enough to keep repeating these low, explosive movements. Technically correct squats, deadlifts, multi-directional lunges and lower-back work must all be done. The muscles at the back of the body or posterior chain are the most important. The low back and glute muscles are overloaded in grass-court play and must be extremely strong.
Along with strong muscles to accelerate and decelerate high forces, the individual tennis steps must be shortened and the player must work on taking a greater number of steps in the points. Longer steps will be used as usual to run for drop shots or passing shots, but the norm on grass will be much shorter steps in order to make changing direction, or "cutting", more powerful and more dynamic.
Due to the use of smaller, faster steps it becomes clear that tennis on grass is especially plyometric. Plyometrics is a system of physical conditioning that forces the muscle to contract and extend at maximum velocity, producing huge forces. It will be seen when a player stops and starts quickly, jumps or throws a heavy medicine ball in training. It is a vital component in training speed, requires high levels of strength and co-ordination and is crucial for maximising movement potential on grass. The ability to decelerate quickly and re-accelerate with control is the key to grass-court footwork.
Players must work very hard not to get forced off balance, because there is simply not the time on grass to regain balance and get back in the point. Once you lose balance on a grass court the point is usually lost.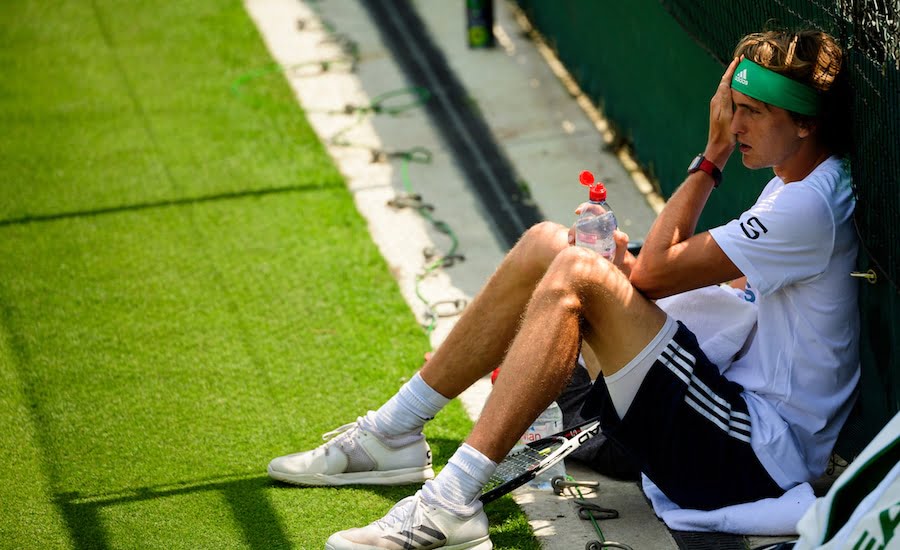 Studies have shown that the predominant movement patterns on a grass court are side steps and forward steps. Side steps are the shortest step type in tennis and give a player control over their movement to make a shot and then recover. Furthermore, the classic pattern of grass-court tennis is to finish the point at the net with a volley or a smash, indicating that the ability to move forward smoothly and efficiently must also be trained.
All this balance and speed work must be performed in a lowered position to recognise the lower bounce of the ball on grass. Players must be trained to "stay down" for longer periods of time in drills. This will help for net play and return of serve especially, but it also helps with general grass-court positioning. Performing movements in fitness training while wearing a weighted jacket is a very effective way of training this.
Grass is a very demanding surface. In the first grass tournaments of the season the locker room will be full of players with sore and over-worked low back, hamstring and glute muscles. This shows the dynamics of grass in the body. But with good training and great recovery strategies, by the time Wimbledon comes around players will be able to move smoothly, powerfully and with perfect balance as they step on to the beautiful courts of the All England Club.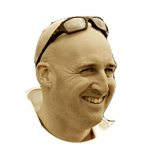 Jez Green is physical conditioner to Alexander Zverev and his fitness app, Built4Tennis, is available on the App Store
Look ahead to the rest of 2019 with our guides to every tournament on the ATP Tour and the WTA Tour. If you can't visit the tournaments you love then do the next best thing and read our guide on how to watch all the ATP Tour matches on television in 2019. To read more amazing articles like this you can explore Tennishead digital magazine here or you can subscribe for free to our email newsletter here