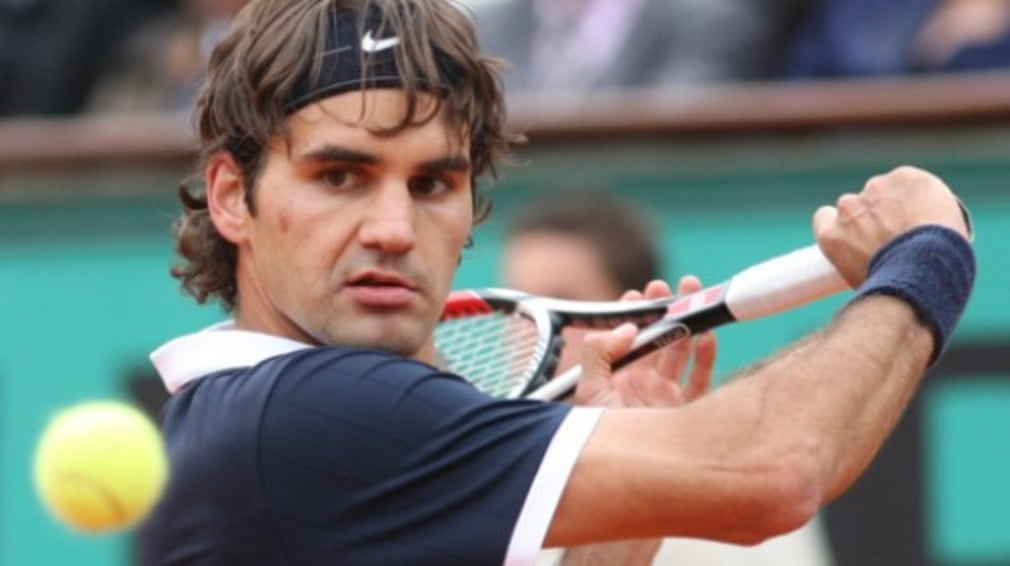 Feds finds line judges at fault in Lausanne
Originally published on 26/02/10 11:14
Little could spoil Roger Federer's triumphant Davis Cup return to Lausanne as the five-time US Open champion, and teammate Stan Wawrinka, restored Switzerland to the World Group after racing to a 3-0 victory over Belgium.
The Olympic doubles champions beat Xavier Malisse and Olivier Rochus 4-6 7-6(6) 6-3 6-3 in their first Davis Cup doubles match together – although it wasn't all plain sailing.
I just asked him to change them, that's all I did – Federer
The match turned for the Swiss when Federer saved a set point in the second set tie-break, volleying a winner at the net after following up his own serve. Federer and Wawrinka took the set when Malisse's volley went long to end a 15-stroke rally that saw all four players slugging it out at the net.
Malisse was broken twice in the third set and again in the fourth as Switzerland ran out comfortable winners, regaining a place in the 16-nation World Group after relegation last year.
Bizarrely, on day one of the tie Roger Federer had an entire team of linesmen replaced during his opening singles rubber.
After a series of poor line calls, the world No.2 began to lose it. and after a disputed call gave opponent Kristof Vliegen an early break in their second set, he felt action had to be taken.
A quiet word with the chair, and the entire team of nine officials was substituted at the next changeover with Federer trailing 4-1 before mounting a comeback.
I just asked him to change them, that's all I did, Federer said. Maybe I could have over-reacted but I was so irritated by the call because for me it was such an obvious call.
World No. 95 Vliegen, who could have been incensed by the decision, actually agreed: If Roger is complaining, that's a really good sign to me that I was not the only one [concerned with the calls], said the Belgian.