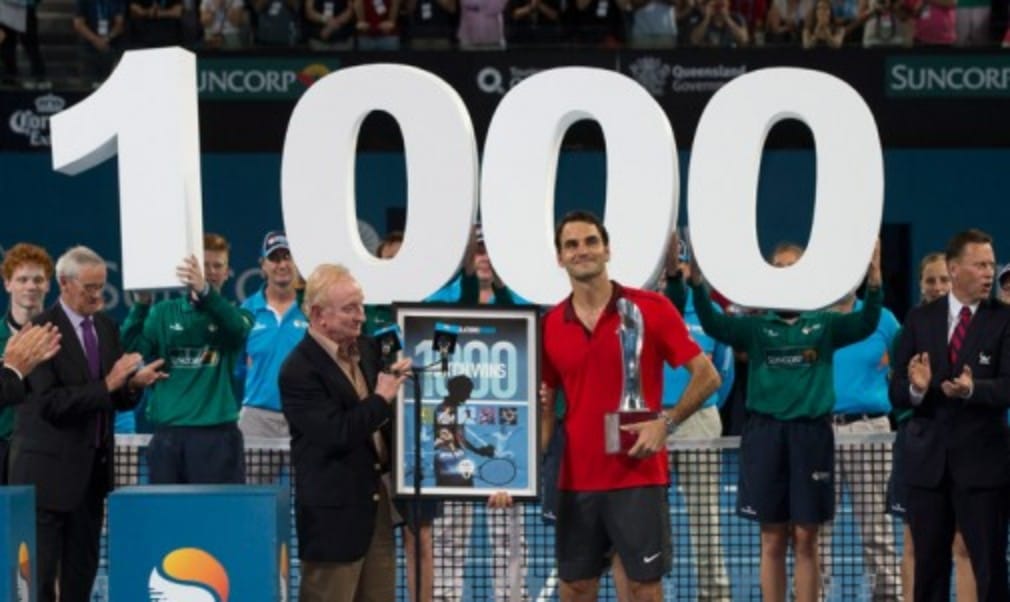 Federer wins 1000th match to win Brisbane crown
Originally published on 11/01/15
The world No.2, who has won at least one title every year since 2001, was joined on court by Australian legends Rod Laver and Roy Emerson after joining Jimmy Connors and Ivan Lendl on 1000 match wins.
"I've played a lot of tennis over the years, so to get to 1000 wins tonight really means a lot to me. I'll never forget this match," said Federer.
The 17-time-Grand Slam champion looked to be firmly on course for victory after winning the opening set and grabbing an early break in the second, but Raonic fought back to win the second-set tiebreak to force a decider. After a thrilling third set, Federer emerged victorious and after saving five break points, he converted his fifth to go one better than 2014, when he fell in the final to Lleyton Hewitt.
"Looking back, it's almost nicer winning this way through a tight match with nerves and humid conditions against a great player in a final," said Federer. "It means so much more than just running away with it with the score maybe 6-4, 6-4, which was looking very likely at one stage. I guess I was much more happy having to go three sets in the end rather than winning in straight."