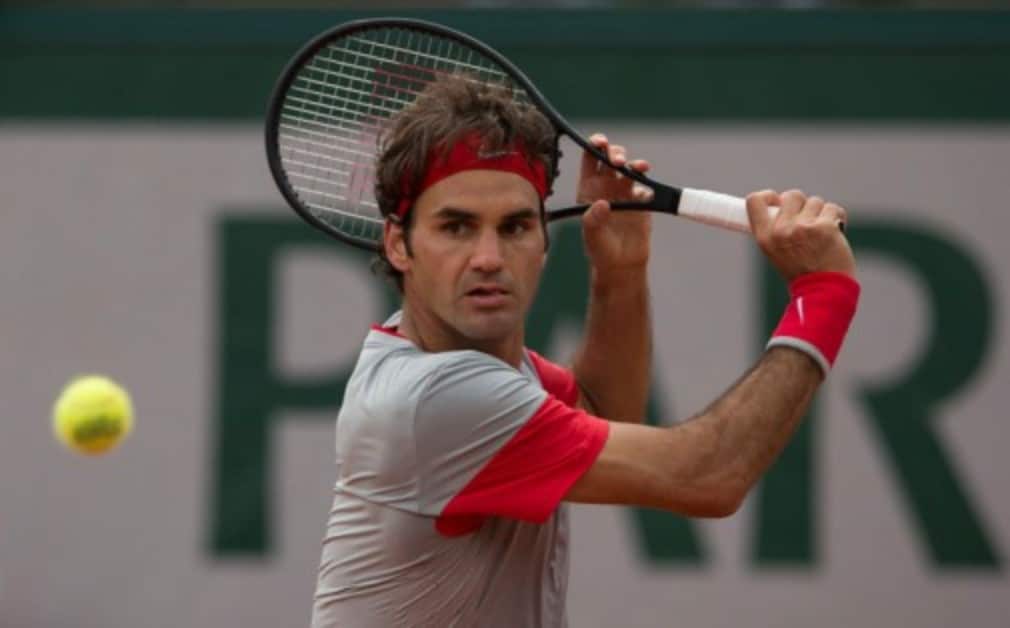 Federer targets Wimbledon after seventh Halle title
Originally published on 16/06/14
The world No.4 lifted his 14th grass-court trophy on Sunday after beating Colombia's Alejandro Falla 7-6(2) 7-6(3) in the final in Halle. It is Federer's second title of 2014 and serves as a timely reminder of his grass-court pedigree ahead of Wimbledon, which gets underway on June 23.
"In the past, when I have played well at Halle I have usually played well at Wimbledon," said the 32-year-old. "They have been two of my most successful tournaments, so I hope that this title will bring me luck again. Last year it didn't work out, but it did many times before. So I hope it will be back to the good old days."
Four of Federer's seven Wimbledon victories have come after winning in Halle, where his record is now 46-5. Although he missed out on the opportunity to serve out the opening set against world No.69 Falla as he was broken at 5-3, he reeled off five straight points in the tie-break to take control of the match. Federer then broke immediately in the first game of the second set, only for Falla, seeking his first Tour title, to again break straight back. The set remained on serve until the tie-break, when Federer established a 3-0 lead to set up victory in 89 minutes.
"It is great to have won seven times here," he said. "It is very special and I hope to come back here next year, where it is 500-series event. I really enjoy winning titles. It is what I play for, to play and receive a standing ovation at the end. I am very pleased with my performance. I work hard and travel the tour to win these titles and not lose in the quarters or semi-finals. With all the success I have had in the past, I need to aim for titles. I think I deserved the title this week."
The Swiss narrowly missed out on another title in Halle as he was beaten in the doubles final after spurning four match points. Federer and Marco Chiudinelli led 9-6 in the match tie-break but could not close out the contest as Andre Begemann and Julian Knowle fought back to win 1-6 7-5 12-10.
"I'm thrilled," said Begemann. "It's a childhood dream come true. Twelve years ago I went to school in Halle. I lived here for two or three years, played for the club. With my mum passing a few years ago, I dedicate this title to her. This is such a special moment for me."