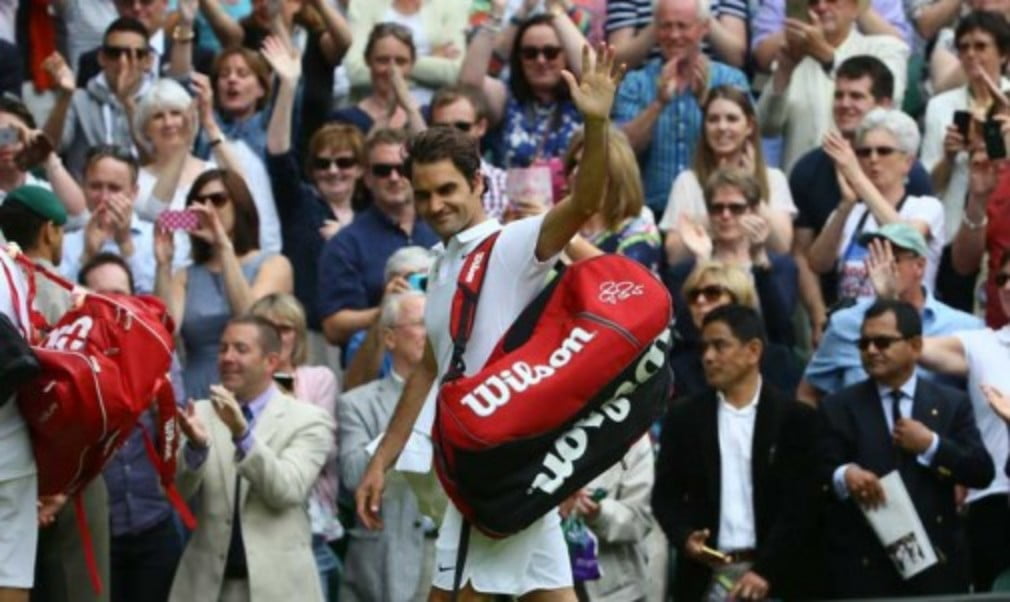 Federer sees positives in defeat
Originally published on 08/07/16 00:00
Playing in his 28th Grand Slam semi-final, Federer was looking to reach his 18th major final and win a record eighth Wimbledon title. History beckoned, but on Friday he fell 3-6 7-6 (3) 6-4 5-7 3-6 after three hours and 25 minutes.
In his post-match press conference following his first ever semi-final defeat at Wimbledon, Federer was asked what would be the outstanding memory from the 2016 Championships: his dramatic five-set quarter-final victory over Marin Cilic or his defeat to Raonic.
"Probably the Cilic match," replied Federer, who battled from two sets to love down and saved three match points against the Croatian. "Just because I can.
"But then again, ask me in 20 years' time and I'll tell you what I remember more. This one clearly hurts because I felt I could have had it. So close. It was really so, so close. It clearly hurts."
The hurt came from the fact that Federer appeared to be on top after coming from a set down to win the second and third sets, but was broken late in the fourth set before the Canadian broke again early in the decider.
"It was a very disappointing end to the match for me," admitted Federer, who has lost in the final the past two years to Novak Djokovic.
"At the same time I totally overachieved here," said the 34-year-old, who missed the French Open with a back injury. "The match against Cilic was epic."
Before the quarter-final Federer had not played a five-set match since the 2014 US Open. It was also the first time Federer, who underwent knee surgery in February, had played two five-set matches at Wimbledon since 2001.
"The 10 sets I played in the last two matches really give me the belief that I'm much tougher physically than I thought I was," he said. "I never thought I could do this before the tournament started."
What Federer does not know, however, is the extent of any injury he may have sustained when he slipped and fell during the fifth set. It is hard to recall ever seeing Federer lying on the court, except perhaps in celebration after a significant win.
"Just I hope I didn't hurt myself," he said. "I hope it's not so bad. I walked it off. I was able to finish. But I don't slip a lot. I don't ever fall down. It was a different fall for me than I've ever had. With the body that's been playing up this year, I just hope I'm going to be fine. I believe I am, but I'll know more tomorrow when I wake up.
For the seven-time Wimbledon champion the opportunity to win another Championship has gone, but he was philosophical in defeat.
"I know Wimbledon is important, but it's not everything," he said. "[There are] lot of things that I'd like to achieve besides winning Wimbledon.
"It's not the only reason why I play tennis, just to be clear, otherwise I'll go in a freeze box now and come out before Wimbledon next year," he said with a smile.
"It's been a great run for me here, I must say. I just hope with the slip I had in the fifth, I'm going to be fine tomorrow and beyond. I hope to be back on Centre Court."
There are many people in SW19 and around the world who will be hoping the same.
This story is brought to you by Wilson, the global leader in performance tennis