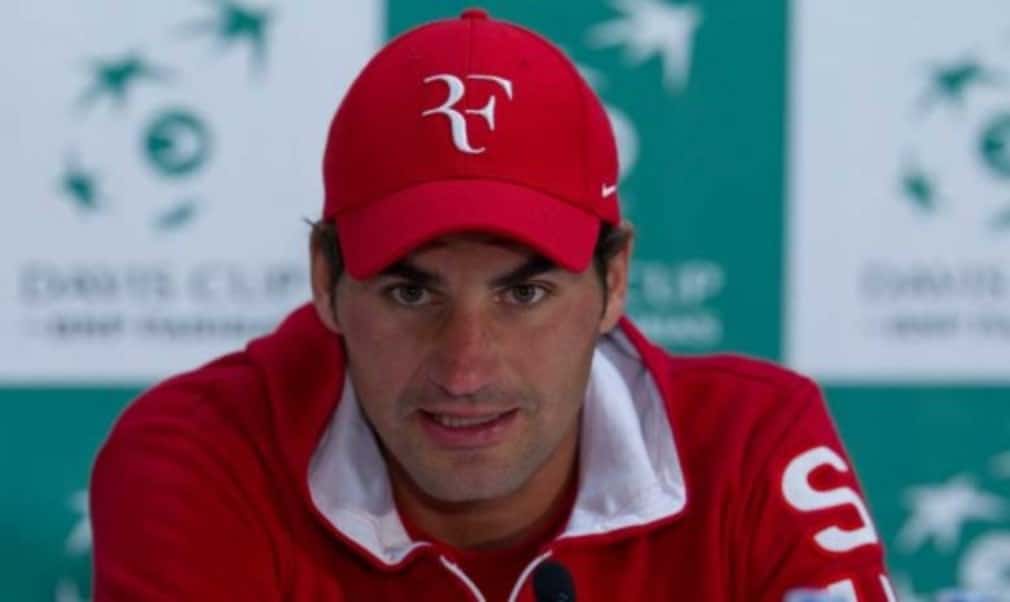 Federer seals Davis Cup for Switzerland
Originally published on 24/11/14
With 17 Grand Slams, an Olympic gold medal and a record 302 weeks spent as world No.1, Federer added the one major title missing from his trophy cabinet as he defeated Richard Gasquet in straight sets to claim a 3-1 victory at the Stade Pierrey Mauroy.
In front of a world-record crowd of 27,448, Federer recovered from a back injury to defeat Gasquet 6-4 6-2 6-2 to seal an historic victory, sinking to the clay before he was joined by his team-mates.
"This one is for the boys," said an emotional Federer. "This is not for me, I have won enough. I am just happy we can give everyone in our country a historic moment."
Federer paid tribute to friend and compatriot Stan Wawrinka, who partnered Federer in the doubles to help make Swiss history and become only the 14th nation in the competition's 115-year history to be crowned champions.
"Stan has put in so much effort over the years. He played an unbelievable weekend and that is what gave me the opportunity today," Federer said.
In the end Federer played on all three days; but his participation in the final had been in doubt after he had pulled out of the final of the ATP World Tour Finals only five days earlier with a back injury.
He was well under-par on the opening day as he was beaten in straight sets by Gael Monfils 6-1 6-4 6-3 after Wawrinka had beaten Jo-Wilfried Tsonga 6-1 3-6 6-3 6-2 in the opening rubber as the first day ended all square.
Marco Chiudinelli and Michael Lammer, ranked No.212 and No.508 in the world respectively, had been nominated to play Saturday's doubles, but Swiss captain Severin Luthi's gamble paid off when he brought in his two big names, Federer and Wawrinka.
After the 2008 Olympic men's doubles champions beat Julien Benneteau and Gasquet 6-3 7-5 6-4 on Saturday, the Swiss team went into the final day needing just one win to seal the victory, and Federer, showing no signs of his earlier back injury, sealed his place in the history books with a rubber to spare.
"I always said that it was very good for Federer to win the Davis Cup and very good for Davis Cup to have Federer's name engraved on it," said ITF president Francesco Ricci Bitti. "To me, it is magic. And today, though people who are not really following tennis might think Gasquet did not play a good match, I think Gasquet played a very good match. But Federer was so focused. He played like a great champion and didn't give away anything."