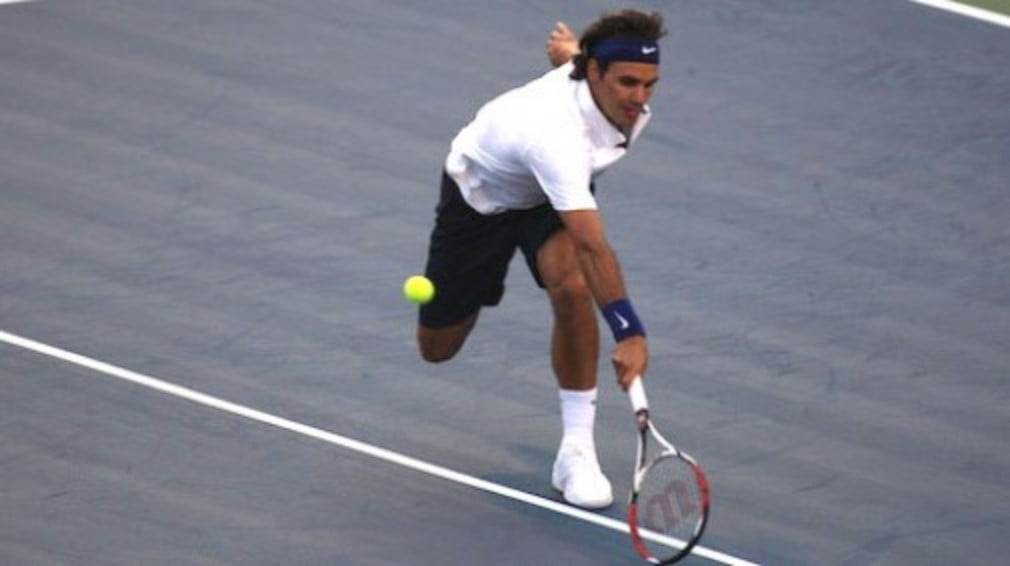 Federer out: Nadal three wins away from No.1 spot
Originally published on 26/02/10 11:07
Rafael Nadal is three wins away from ending Roger Federer's record 235-week run atop the ATP rankings.
The Swiss lost to Ivo Karlovic 7-6(6) 4-6 7-6(5) in the third round in Cincinnati yesterday, while Nadal won 6-4 7-6(0) against Tommy Haas to extend his career-best 31-match winning streak.
With Federer out before the semi-finals, the Spaniard will end his reign as world No.1 if he wins the Masters event.
"Look, he's doing well and I have done well in the past," Federer said of Nadal, after losing for the first time without his serve being broken. "This year was hard."
Unbeaten since May 7, Nadal faces world No.89 Nicolas Lapentti of Ecuador next – a player he lost his sole meeting against. But that match was five years ago, when Nadal was 18 and Lapentti was 27.
Federer has held the top spot in the rankings since February 2004. He broke Jimmy Connors' 30-year-old record of 161 weeks at the top of the rankings in February 2007.
Federer next travels to Beijing for the Olympics before heading to the US Open. If he fails to win in New York, it will be his first year without a Grand Slam title since 2002.
"I hope I can manage to pull off something in the next couple of weeks," he said.