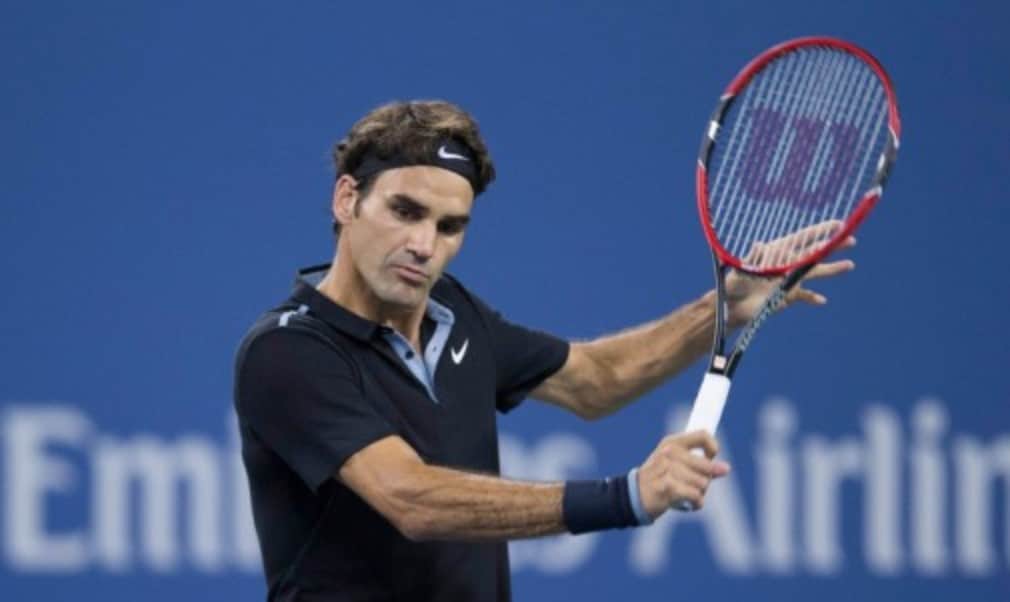 Federer keeps eyes on 18th Grand Slam
Originally published on 07/09/14
On a muggy Arthur Ashe Stadium, following the surprise defeat of world No.1 Novak Djokovic by Japanese player Kei Nishikori, Roger Federer, 17-time Grand Slam winner, was defeated by Marin Cilic.
Federer had been chasing a record breaking sixth US Open title and an 18th Grand Slam and had an encouraging run to the US Open, winning the title in Cincinnati and making the final in Toronto.
"I'm just really disappointed after how well I have played this season, especially here also at the tournament," said Federer, who saved two match points against Gael Monfils in his quarter-final match. "I woke up Friday feeling perfectly fine. Woke up today feeling perfectly fine, ready to go. It was credit to him for playing well."
Federer's comments about his opponent reflect the statesmanlike position that he has in the game. Even in defeat, he offers insight and comment about not only his match, but also the sport in general. "I just think Cilic was quite erratic before. You know, especially from the baseline. I think in some ways his game has little margin, I find, because he takes the ball early. If he doesn't feel well on the half volleys it's tough for him.
"But I feel like he's cleaned up his return game to some degree. I think he's serving much more consistently throughout an entire match and entire tournament; whereas before he could have a good day, bad day, good set, bad set. I think his mental approach has been one of always a true professional, always super fair play on the court. Always well behaved. Always a guy I kind of liked watching play."
The Swiss also offered a perspective on fellow Wilson player, Kei Nishikori "With Kei I always thought unbelievable talent way back when I played with him for the first time when he was 17. Just wasn't quite sure that in a best-of-five-set tournament if he could get all the way to the back end of the tournament. But he's beaten, you know, myself twice already, other top guys, you know, before. He was destroying Rafa in the finals of Madrid. He's shown what he can do, and that's why with Kei I'm not surprised, really".
On Monday night's final he said: "I think it's exciting for the game, you know, to have different faces from time to time".
Many commentators consider Roger Federer to be the greatest player of all time. He has 80 singles titles to his name, has been a finalist 41 times, has eight doubles titles and been a doubles finalist six times. The Swiss holds the record for the most weeks at No.1 with 302 and is one of only three players to finish the year No.1 at least five times, joining Pete Sampras (six) and Jimmy Connors (five).
The record books are bursting with his name but he is still hungry for Grand Slam title No.18. "I keep working hard to win titles on the tour, not just No. 18. I was very happy to get to No. 80 the other week [in Cincinnati], so that was huge for me. You know, I'll give it a go again in Australia; hope to be healthy there. I enjoy playing there. It's been one of my most consistent Slams. I hope to, you know, get another chance at it. I can't do more than try really hard, which I'm doing".
Federer will play Davis Cup at the weekend, when Switzerland takes on Italy for a place on the final. "I'm looking forward to be playing at home, especially after the run I have had as of late," he said. "I think people are quite excited to come see Stan (Wawrinka) and myself play, regardless of who it is against".
Click here to win a new Wilson Pro Staff RF 97
This story is bought to you by Wilson, Official Ball of the US Open since 1979