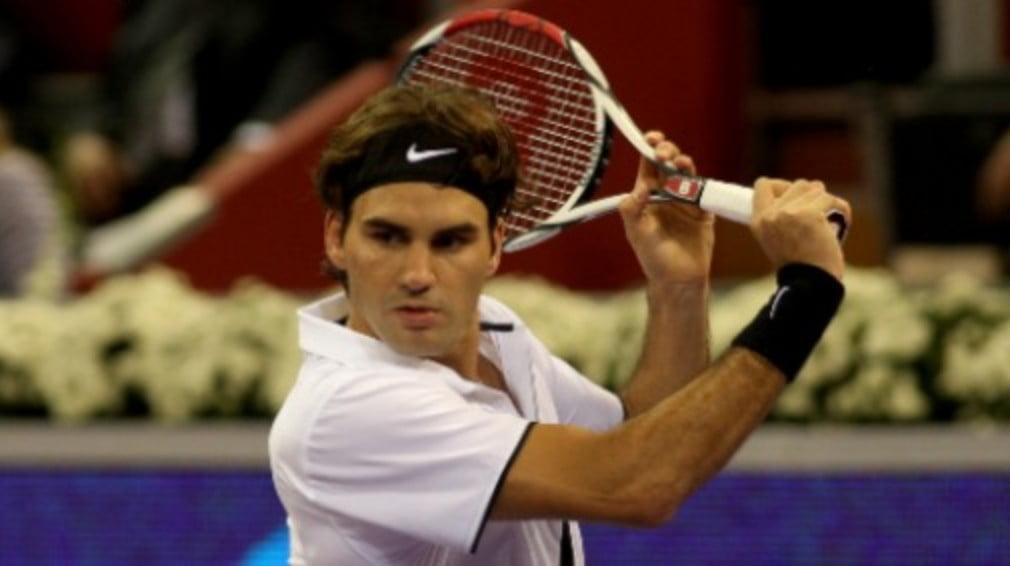 Federer: I'm in Shanghai to win
Originally published on 26/02/10 11:19
Roger Federer can't stand being referred to as the world's second-best player, and hopes his aching back doesn't hamper his pursuit of the No.1 world ranking this week in Shanghai.
"I just don't like the ring of it," the defending champion said with a smile on the eve of the season-ending Masters Cup. "It sounds a bit awkward to me. It is a challenge to get back to No.1."
Rafael Nadal's withdrawal with a knee injury will not affect the outcome of the 2008 season – the Spaniard has already clinched the year-ending No.1 spot.
"[World No.2] sounds a bit awkward to me. It is a challenge to get back to No.1"
But Federer is looking at Shanghai as a chance to gain some ground on the 22-year-old, and build momentum towards 2009. Having won the US Open in September, the Swiss is now just one Grand Slam away from equalling Pete Sampras' record of 14 Slams.
"I haven't been thinking about it much," Federer said. "Once I go on vacation, I'll have plenty of time for that."
The biggest question is his back. Federer pulled out ahead of his quarter-final match at the Paris Masters last week – the first time he has withdrawn mid-tournament on the ATP Tour. He has been getting daily treatment and taking painkillers.
"It's way better than last Friday," the 27-year-old added. "I've been able to practice without pain."
"I'm not here just to participate – I'm here to win"
But the four-time Masters Cup champion admits he cannot be sure how his back will fare until he takes to court for his first round-robin match, against Gilles Simon on Monday.
"I'm not sure because I haven't been pushing it to the very limit," the Swiss star said, adding that he's worried he could tweak his back again. "It just needs as much time as possible."
Still, he declared himself the favorite, as he looks to emulate another Sampras feat – five Masters Cup titles, a record the American holds jointly with Ivan Lendl.
"I'm here to win," Federer said. "I'm not here just to participate."