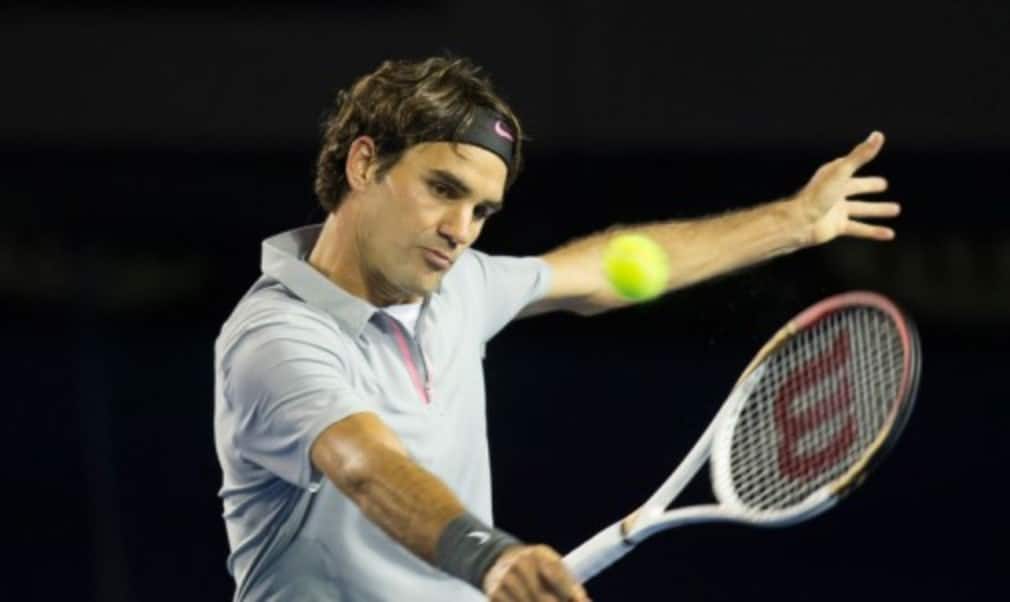 Federer 'hungry and eager to attack'
Originally published on 06/01/14
The world No.6, who found some form at the end of 2013, believes he is benefiting from a strong off-season after he lost 6-1 4-6 6-3 to home favourite Lleyton Hewitt at the Queensland Tennis Centre.
Federer, who won just one title last year and failed to reach a single Grand Slam final for the first season in over a decade, described himself as "hungry and eager to attack".
"I'm looking back now, the last three, four months it's been very positive going through Basel, Paris, and London," Federer said. "All three weeks in a row where I played a lot of matches, a lot of three-setters as well.
"I went through all of December and probably practised more than all the guys ranked ahead of me because they were playing exhibitions and all that stuff. I did that for a full month, a lot of training, and now here I had another busy week and I'm actually holding up very good. So that's a good sign moving into 2014."
Federer now heads to Melbourne to prepare for the opening Grand Slam of the year, where he is a four-time former champion.
"I'm not thinking too far ahead. I'm not thinking short term," said Federer, who confirmed last month that wife Mirka is expecting their third child. "I'm definitely going there [Melbourne] to hopefully be there for a long time and putting myself in a good position.
"I didn't quite know what to expect from myself before the tournament. I played consistent, I must say. No breaks in the first three matches. Lleyton was the best player I played this week. He made it toughest on me, so I have a clear idea what I need to work on and I have a clear idea where my mind and body is."