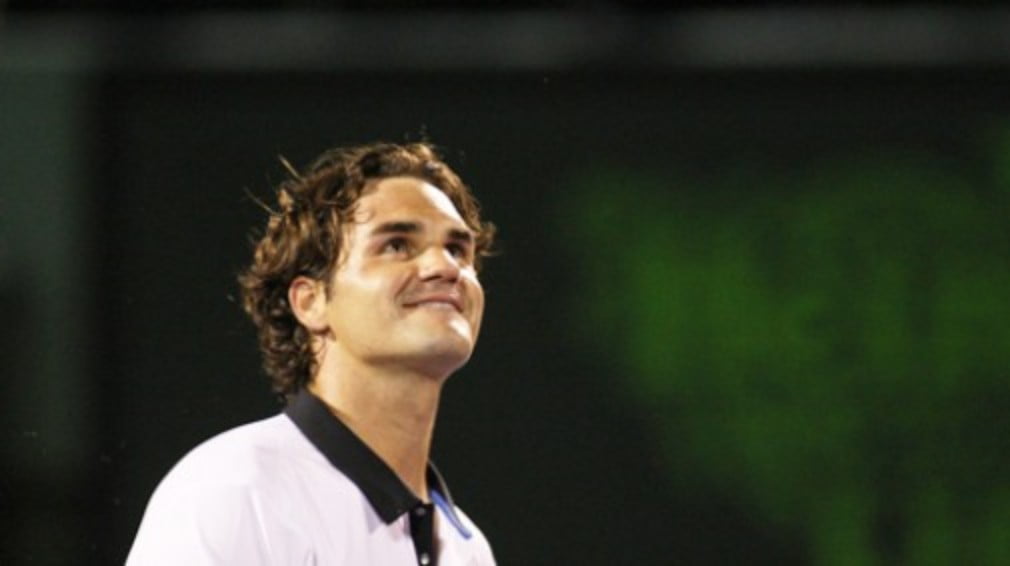 Federer hoping to rediscover his golden touch
Originally published on 26/02/10 11:07
Roger Federer, Rafael Nadal and Ana Ivanovic have all touched down in Beijing and Federer was quick to tell the worlds media he is hoping to have a dream Olympic Games.
The world No.1 will carry the Swiss flag during Fridays opening ceremony, which happens to fall on his 27th birthday.
Once Fridays pleasantries are out of the way, the 12-time grand slam winner will concentrate on putting his recent problems behind him and adding a gold medal to his impressive haul of trophies.
"For me it is really important over the next couple of weeks, starting here at the Olympics, going on to the US Open," he told AFP news agency.
"I still have plenty of tournaments to do well in, and I hope I can start here at the Olympics and fulfil my dream to win gold."
Federer is hoping that his extra early arrival in China will stand him in good stead once play begins.
"I'm here a few days earlier than in previous Olympics," said Federer.
"For our purposes usually we're there 2-3 days ahead but now 7-8 days so actually that's a lot of practice. And I had a good flight in from the States, which is a long trip, but I feel fine."
Federer got stuck into a two-hour practice session with compatriot Stanislas Wawrinka on Beijings Centre Court while a few hundred feet away rival Nadal warmed up with fellow Spaniard Tommy Robredo.
Nadal and Robredo enjoyed a light-hearted session which featured a game of tennis football before Nadal who will become world No.1 on August 18 signed autographs for waiting fans.
"It's something a little different to what we are used to but it's good," Nadal told reporters. "Now that I'm going to be number one my only thoughts are on the Olympics."
The French Open and Wimbledon champion did admit he was feeling the effects of a gruelling year, however.
"I only got here yesterday and I'm jet-lagged. I'm more tired than normal, Nadal admitted. Physically I've had a lot of matches this summer but in three or four days I will feel different."
The Olympic tennis event begins on Sunday August 10.