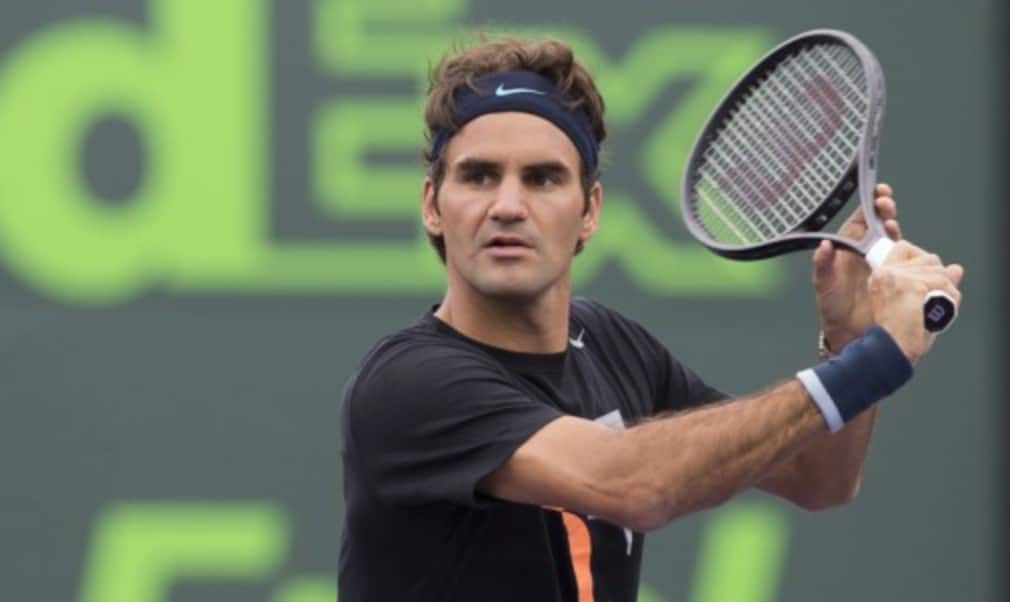 Federer feeling fresh and fighting fit ahead of French Open
Originally published on 25/05/14
After reaching the final in Monte Carlo, the 17-time Grand Slam champion withdrew from the Mutua Madrid Open to be with his wife Mirka for the birth of their second set of twins. He then made a late decision to travel to Rome for the Internazionali BNL d'Italia, only to be knocked out in the opening round by world No.47 Jeremy Chardy.
However, the 32-year-old, who takes on Slovakian Lukas Lacko in the first round of the French Open, does not expect his lack of recent match practice to be an issue at Roland Garros.
"I feel like I'm in good shape and I know where my game is at. I'm not worried that I have not played enough matches," said the No.4 seed. "I'm not sure if I have played less than in previous years on clay, because sometimes I didn't play in Monaco, so I think it's about what I usually always have before the French Open.
"I have actually played a lot already this season, so it also has its positives. Because I was home and it gave me more time to train, I have become again a touch stronger in the last few weeks and months really, which was important after the year I had last year that I do take those opportunities when I have them to work very hard.
"After Rome it was more just staying in the rhythm and relaxing again before Paris and Halle and Wimbledon. It's an important stretch now for me, and I don't want to come into this tournament uninspired or tired. That will be the worst thing. So for me it's really about being fresh mentally more than anything at this point."
For most fathers of four – two of whom are less than a month old – being mentally fresh enough to compete in a Grand Slam might be a challenge. But Federer says the birth of Leo and Lenny has not affected his preparation much and that his routines have been similar to previous years.
"They sleep that much that I don't feel bad yet going out of the room and coming back," he revealed. "Things are fairly normal. Clearly there is a bit more happening and there is a bit more you can do if you want to, but Mirka takes care of most of it. I always hoped that around March, April time this year I was going to be feeling strong again, that I was able to catch up on the lost time I had last year, and that's how I feel.
"It's been really solid in practice, no setbacks in matches, I have been able to back them up time and time again. So I'm very confident if I need to go deep in a match or play tough matches in a row."
Asked how the expected wet weather in the first week might affect the tournament, Federer said: "The only thing is the way you manage those rain delays. Sometimes the rain starts at a very bad moment either for you or for the opponent or for the spectators, at the worst moment of the match. So this is the first week you just need to win those matches one way or another, however you do it. Even if it's not a good game, never mind.
"Like last week in Rome it was very windy, and the only thing you have to do is try your best and win that match. I was not able to do that against Chardy last week, and here it's going to be the same with the rain. If you're able to manage your way through, it's great. But even if it's not good tennis, it doesn't matter."