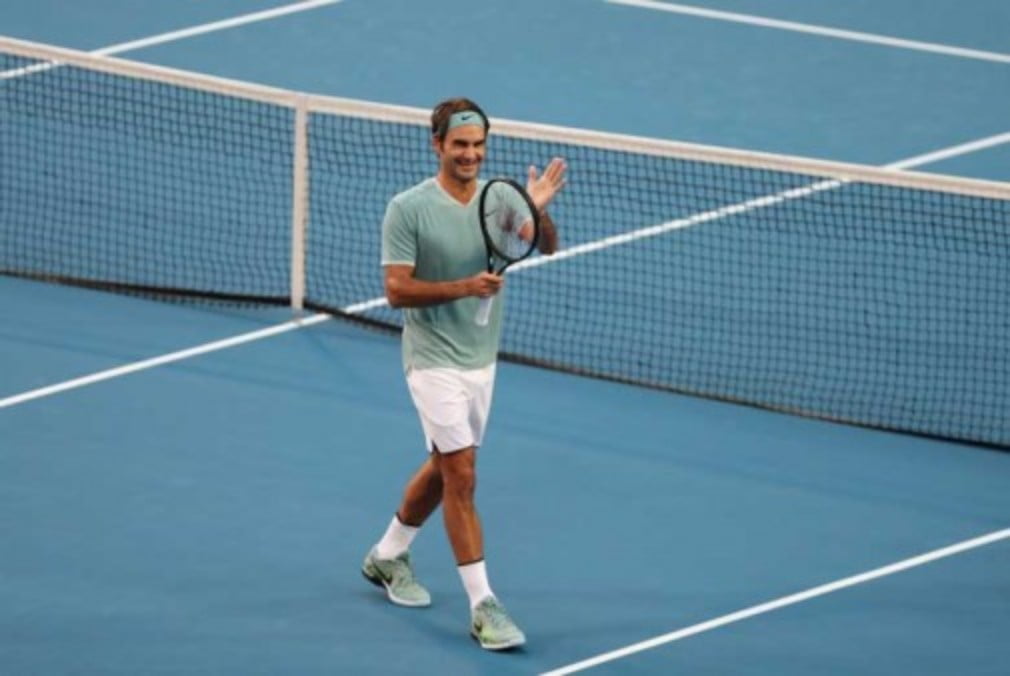 Federer back in action
Originally published on 02/01/17 00:00
With the majority of the 13,684 capacity crowd waving Swiss flags, you could be forgiven for thinking that Australia had decided to break its ties with the UK, but such is the pulling power of probably the greatest tennis player of all time. At 35 years of age, Federer moved around the court as if he had never been away. He said he was untroubled by the left knee which had put him out of action at the end of 2016.
"I've stopped thinking of it because I just don't have any reactions any more. I don't have any pain so it's been nice this way that I was able to get rid of that early," he said. "I mean obviously now possibly you could expect some sort of a reaction just because the intensity and the nerves of playing a match again could trigger something but after this match I don't think so."
Since arriving in Perth for the first time in 15 years, Federer has seemed every inch the superstar, shaking hands, signing autographs, opening up his pre-tournament practice session to disappointed fans who were unable to buy tickets for his matches here (they sold out) and yet he said after the match today he had been nervous.
"Nervous, in the sense you know like excited, excited nervous and then, I don't know how to explain," he said, "I have played tons of sets in the last few weeks, I feel like I know where I am at but those sets were all played mostly in Dubai. so you come here and everything is different."
The match stats show that he achieved 58% of his first serves, serving five aces and two double faults but this was about more than his service.
"It was obviously tough playing Roger", said Evans, who lost to Federer at Wimbledon last year. "It was his sort of show out there. It's difficult to put your game across. It was pretty nerve-racking to go out in front of that many people to play your first match when you're not sure how things are going to go. I thought I did all right. He played unbelievably again. I think he's going to be just fine this year."
Federer is pleased to be back: "It felt good putting the match shirt back on and going out there, and serving first, or trying to serve it out at the end," he said. "These are the moments I have missed the most, even though those are the ones that make you nervous, that's what you play tennis for."
Asked whether he is relieved to have this first match over, he said: "I'd like to live it again so I'm a little bit more in a way sad it is over. I enjoyed it so much walking out there, enjoyed it so much just talking to the crowd, thanking them for coming out so, yes, I feel a bit both relieved, but sad."