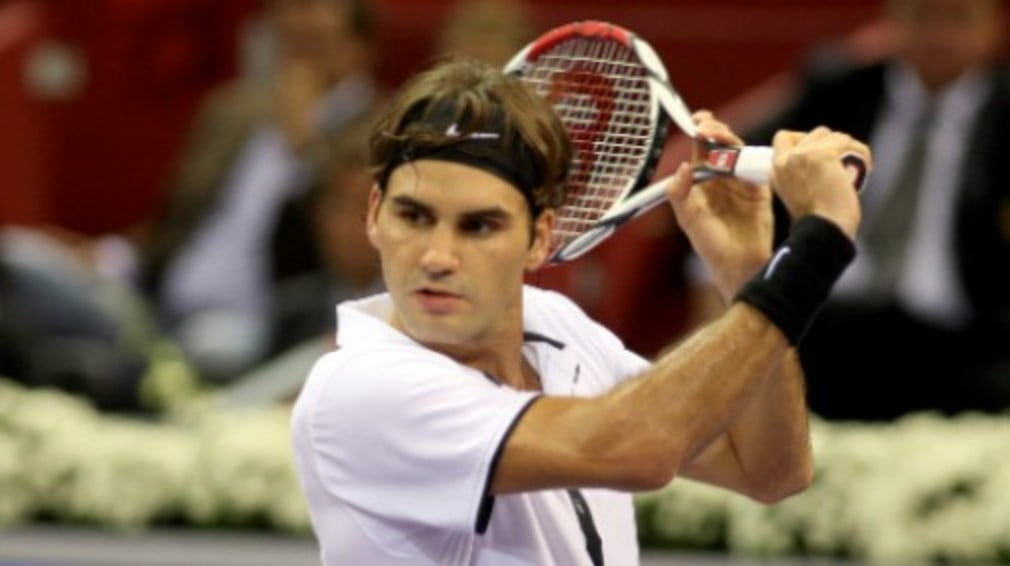 Federer and Nadal withdraw from Paris QFs
Originally published on 26/02/10 11:18
Roger Federer is set to pull out of the Paris Masters ahead of his quarter-final match against James Blake, according to tournament officials.
The world No.2 is suffering from back pain an official, who declined to be named, told reporters.
Federer's withdrawal means the Swiss has failed to win a regular Masters Series event this year for the first time since 2003.
"My back has been stiff for the last couple of days"
The news also provides a huge boost to Blake's hopes of climbing into the top eight of the ATP Race and qualifying for the year-ending Masters Cup in Shanghai.
Federer has confirmed the news through his website. "Due to a stiff back, I have decided to pull out of my match against James Blake tonight.
"My back has been stiff for the last couple of days and I woke up this morning and it did not respond to the treatment I had last night.
"As a precaution and because I would be unable to play at 100% tonight, I have unfortunately had to take the difficult decision not to play."
Blake, who is now a single point behind eighth-placed Gilles Simon in the ATP Race, will now face either compatriot Andy Roddick or fellow Shanghai hopeful and home favourite Jo-Wilfried Tsonga in the semi-final.
Elsewhere, Rafael Nadal was forced to retire with a knee injury after dropping the first set of his quarter-final match against Nikolay Davydenko.
The world No.1, who came into the Paris Masters having played 90 matches already this season, called for the trainer for work on his right thigh at 4-1 down, but looked sluggish throughout.
The Spaniard called time on the match amidst widespread booing from the French crowd after the Russian claimed the set 6-1.
"When I push with the right leg all the time the knee wasn't there, the knee is going down," Nadal said. "I felt a sharp, acute pain."
The Spaniard first felt nagging knee pains earlier in the week, but it was worse on Friday morning.
"Today when I woke up I felt it a lot. I try to practice but still feel it," Nadal said. "Later I went to the doctor and the doctor gave me some anti-inflammatories."
Nadal, who has not suffered with the injury before, said he needs more tests before he decides whether to play the season-ending Masters Cup.
"Hopefully it's going to be fine for Shanghai, but you never know."