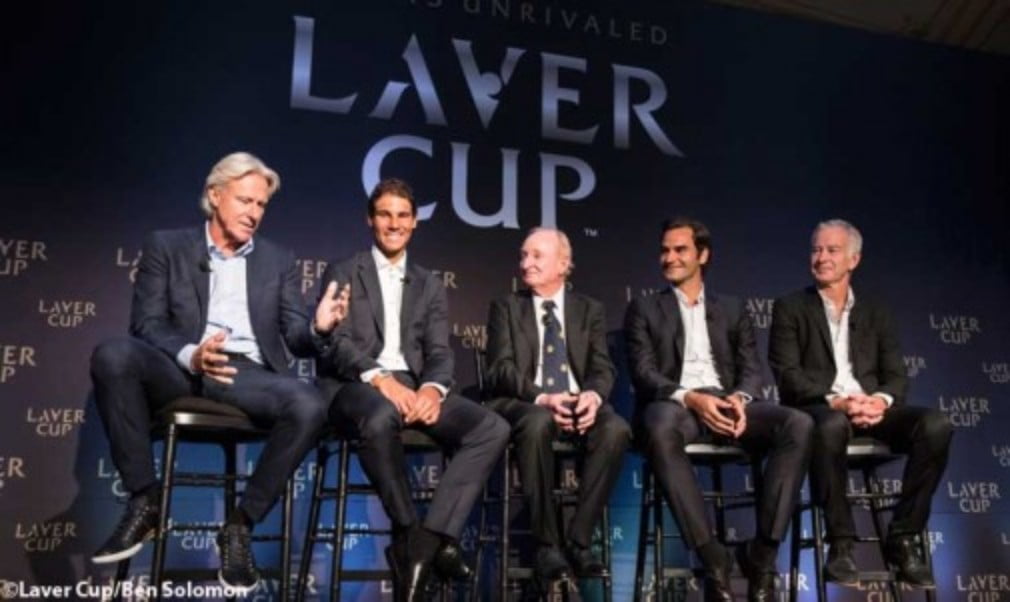 Federer and Nadal to play Laver Cup
Originally published on 25/08/16 00:00
The pair have both committed to the event, which is modelled on golf's Ryder Cup and will see Europe take on the rest of the world. The Laver Cup is named in honour of Rod Laver, the only man to win two Grand Slams, in 1962 and again in 1969.
Laver, 78, was one of five players, boasting 60 Grand Slam titles between them, to gather in New York ahead of the US Open to promote the event.
Federer and Nadal have both committed to compete for Europe, which will be captained by Bjorn Borg, while his longtime rival John McEnroe will captain The World.
Prague's 18,000-seater O2 arena will host the first edition of the annual competition on September 22-24, 2017. The three-day tournament will feature two teams of six players and a mixture of singles and doubles matches.
The event will be staged annually, two weeks after the US Open, except in Olympic years. It will alternate between major cities in Europe and the rest of the world.
"Rod Laver represents everything that's great about the sport of tennis, and it's a privilege to be able to honour his achievement through the Laver Cup," said Federer. "I know the players will be keen to compete at the highest level under Rod Laver's name, and enjoy the chance to team up and play alongside our fiercest competitors. Rafa and I have faced each other across the net countless times…it will be new and exciting to see what we can accomplish together."
To register for ticket information, go to lavercup.com