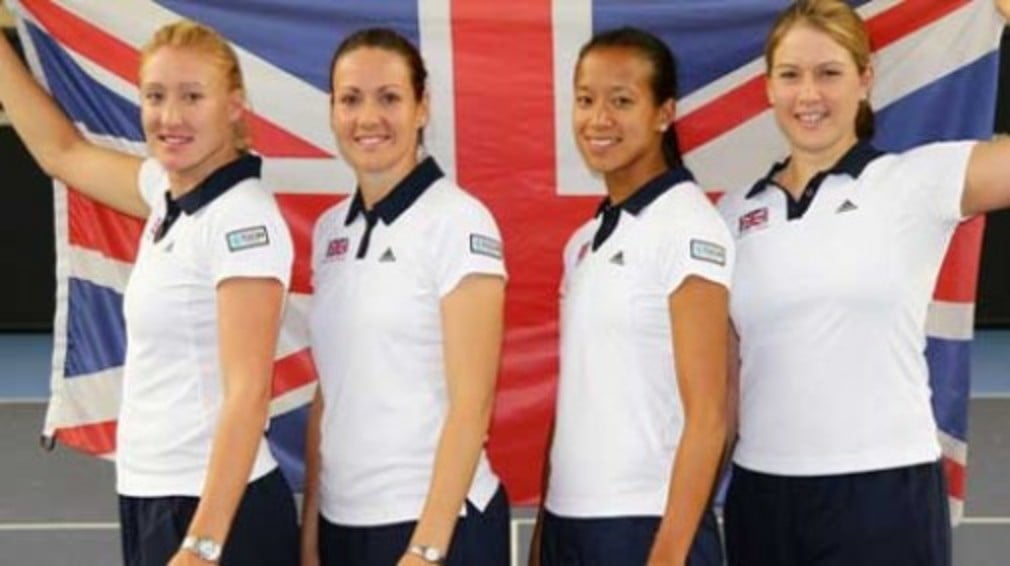 Favourable Fed Cup draw for Britain
Originally published on 26/02/10 11:25
AEGON GB Fed Cup captain Nigel Sears now knows the identities of the three teams he must guide his team past in the round robin stages of the Europe/Africa Zone Group I in Tallinn, Estonia, over the next few days.
The AEGON GB Fed Cup team of Anne Keothavong, Elena Baltacha, Mel South and Sarah Borwell were placed in Pool A alongside the Netherlands, Hungary and Luxembourg when the names came out of the hat.
Britain will begin by taking on Hungary at 4pm local time on Wednesday.
The draw could have been worse, were in a pretty good group, Sears told the LTA website.
Hungary look to be the toughest team and Luxembourg will be no push-over. Netherlands are top seeds in the group but they look to be the weakest team on paper.
We will take nothing for granted and approach each match one at a time. The team is in good spirits, eager and ready to play.
The squad is one of 15 teams in Tallinn hoping to grab one of two promotion play-off spots this week.
The nations have been split into four pools with the winners from each group going through to semi-finals on Saturday.
The winners of those two ties will go through to promotion play-offs in April in a bid to secure a place in the eight-team World Group II in 2010.
The Pool A squads
Netherlands
Top two players are Arantxa Rus (No.155) and Michaella Krajicek (No.202).
Hungary
The Hungarians boast two players inside the top 100, Agnes Szavay (No.25) and Melinda Czink (No.83).
Luxembourg
An experienced team includes two former top 50 players, Claudine Schaul (No.377) and Anne Kremer (No.480), who will line-up alongside Mandy Minella (No.327).
Web link
Official Fed Cup website
Official Anne Keothavong website
LTA website