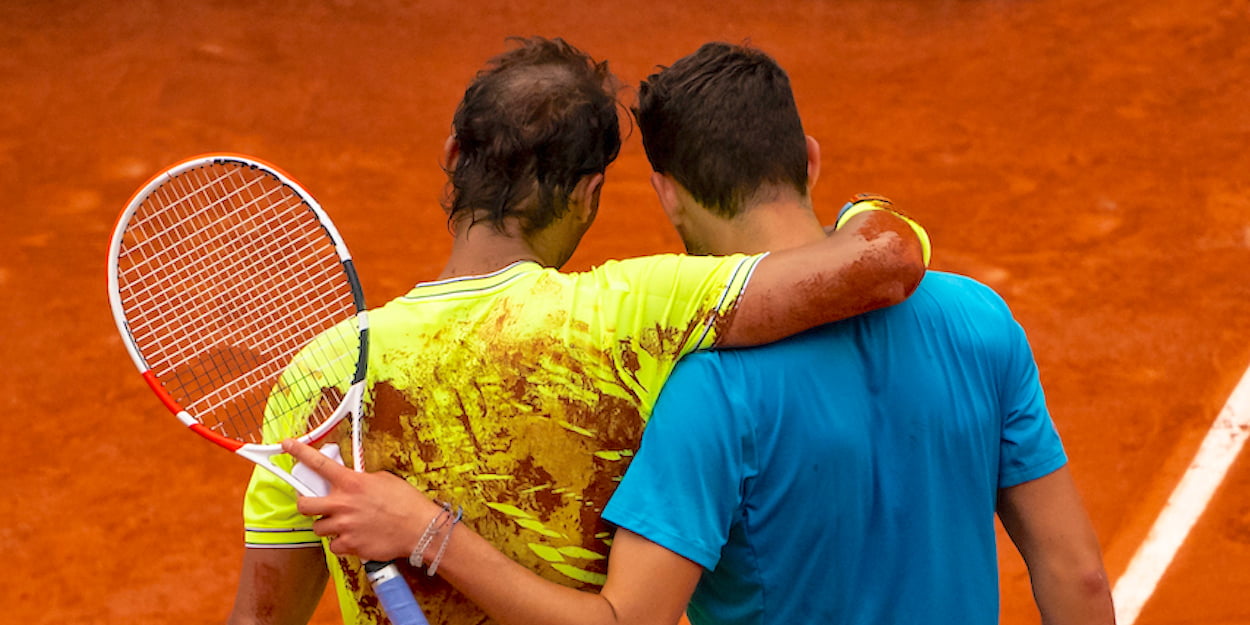 EXCLUSIVE: "This could be the year when Dominic Thiem topples Rafa Nadal in Paris" says renowned commentator
Appointment of Massu as coach of Dominic Thiem might prove turning point in the Austrian's quest for a first Grand Slam title, especially if he comes up against Rafa Nadal at this year's French Open says former WTA star Annabel Croft
The chemistry between a player and a coach can be difficult to explain. Sometimes a player will spend year after year working with one person, change to another coach – and suddenly enjoy an instant upturn in their fortunes.
In that respect I can't help feeling rather sorry for Gunter Bresnik, who coached Dominic Thiem for more than 15 years, guided him to his first tour titles and took him to his first Grand Slam final and into the world's top 10, only to be replaced by Nicolas Massu early last year. In his first tournament working with Massu, Thiem won his maiden Masters Series title at Indian Wells and went from strength to strength thereafter. Before the end of 2019 he had won four more titles, reached the final of the French Open for a second time and climbed to a career-high position of No 4 in the world rankings.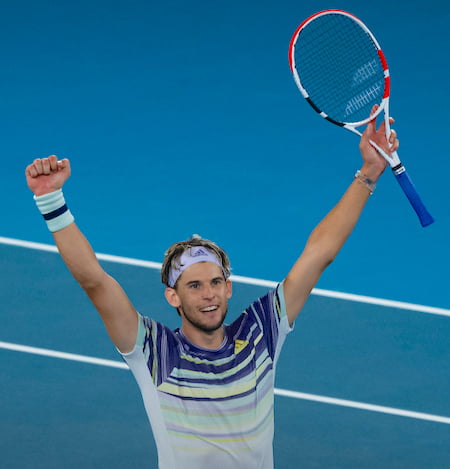 His career has remained on an upward curve this year. Thiem beat Rafael Nadal, then the world No 1, at the Australian Open and looked to be on the way to his first Grand Slam title in the final only to be on the receiving end of one of Novak Djokovic's legendary fightbacks.
Massu is clearly bringing something extra out of Dominic Thiem. They are on the same wavelength. The tennis Thiem played in Australia – and remember this was not on his favourite surface of clay – was thrilling to watch. I love the way Thiem plays. I've heard one or two people complain that he's boring, but I don't agree at all. Under Massu's guidance he has added several layers to his game. In Australia he was coming forward more than ever and looking extremely confident at the net.
Dominic Thiem hits the ball with incredible power. You had to be there to believe the shots he was hitting in Melbourne. Some of the winners he struck in his victory over Nadal were quite breath-taking and drew huge oohs and aahs from the crowd.
His explosive power reminds me of Stan Wawrinka, another player with a wonderful single-handed backhand. Much of Wawrinka's popularity comes from his incredible ball striking. Everyone loves seeing a single-handed backhand cracking those majestic winners down the line. It's beautiful to watch. I think it's one of the reasons why Thiem is becoming more and more popular. It was noticeable how much support he had in the final in Melbourne, even though his opponent was someone who had won the title there seven times before.
Thiem's physical strength is phenomenal. He's always been an incredibly hard worker, going back to the years when he had a physical trainer who used to put him through some brutal sessions. I think that was a character-building time for Thiem, whose mental strength was evident in his reaction after his parting of the ways with Bresnik last year. You imagine that the split would have been quite an emotional one for Thiem, but he did not let it affect his tennis. Similarly, his short-lived coaching association with Thomas Muster, which ended midway through the Australian Open, clearly had no effect on his game.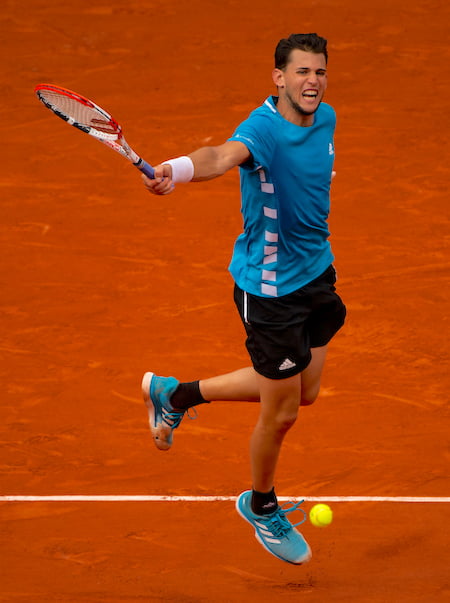 For a long time now we have wondered which of the younger players would be the first to win a Grand Slam title and end the domination of Djokovic, Nadal and Roger Federer. Thiem has put himself at the head of the queue, to the point where Nadal's hold on the French Open could be under serious threat this year.
Victory over Nadal in Melbourne felt like a big moment in Thiem's career. It was his first Grand Slam win over the Spaniard, who beat him at the US Open two years ago and has won all four of their meetings at the French Open, in the second round in 2014, the semi-finals in 2017 and the final in both 2018 and 2019.
Despite those defeats at Roland Garros, Thiem has had more success against Nadal on clay than any other player in recent seasons, having beaten him on the surface four times in as many years. While last summer's French Open final showed that there was still a gap between the two men, it was the first time that Thiem had taken a set off Nadal at Roland Garros.
At this stage you would have to say that Nadal is likely to be the favourite to win in Paris again (for an incredible 13th time), but I sense that Thiem could offer a huge challenge this year. You can never take Djokovic out of the equation, but his defeat to Thiem in last year's semi-finals at Roland Garros suggested that the Austrian has an edge over the Serb on clay.
Thiem has played in three Grand Slam finals so far. He lost his first in three sets, lost his second in four and his third in five. Everything suggests that he is improving all the time, which might mean only one thing if – or when – he reaches final number four.
For details of Annabel Croft's Holiday programme, visit  www.annabelcroftholidays.com or email [email protected]