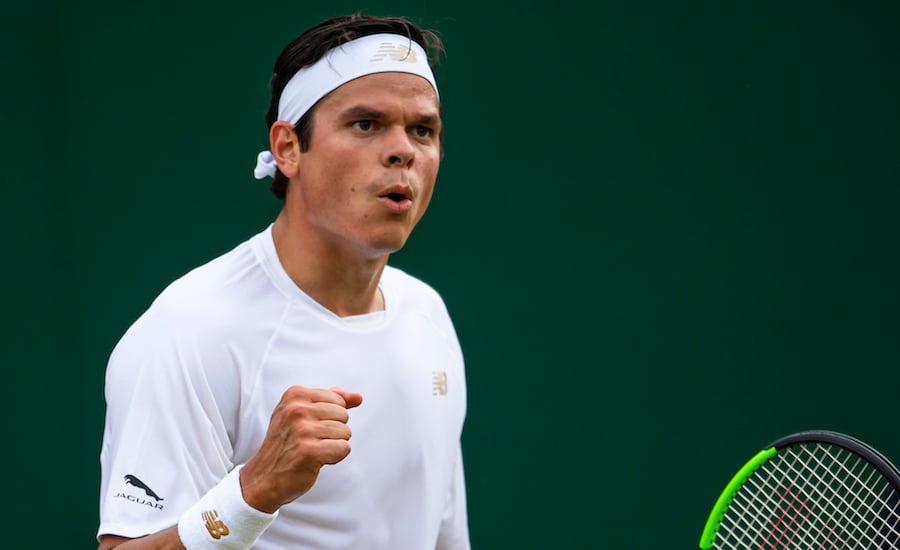 EXCLUSIVE: Losing Laver Cup star Milos Raonic reveals what the emotions were like (and not like)
This weekend saw Team Europe narrowly squeeze a third victory in the Laver Cup and now Team World star Milos Raonic has described the feelings of playing in such a highly charged team atmosphere and being on the losing end of the deciding final match
Raonic was speaking exclusively to tennishead at a tennis fans event arranged by his sponsor Jaguar when he went into detail about what it was like to be a part of the team that narrowly lost the Laver Cup after Alexander Zverev beat him in a deciding set tie break to claim the 2019 Laver Cup for Team Europe.
"At the Laver Cup I hadn't played since Montreal then my first match was against the guy who had just won the US Open (Nadal). So I had no clue where my game was at and hadn't played any matches to see what was working for me and then its like going to play Rafa who's spinning his forehand to your backhand all day and making you run around. So that kind of stuff is pretty intense.
"So then second match (after Rafa) your playing Sacha (Zverev) who's top 8 in the world and you're playing for the whole (Laver Cup) thing and you have 6 guys alongside you who have put all their energy and emotion into it, a captain and a coach as well that have put everything they've got into it and you don't want to let them down. So those kind of things definitely rile you up. I don't know if it's a Grand Slam final (in terms of emotion) but it definitely beats out those early stages of a Grand slam tournament."
Raonic then went on to talk about how the team aspect of the event encouraged him to give it his all so soon after recovering form an injury that had kept him away from competition since Montreal in the first week of August and forced him to pull out of the 2019 US Open just days before his first opening match.
"It's a long weekend. People overlook how long it is. Every day you start at 11am at the latest and then there is a 7 pm night match so every day you are there at least 12 to 14 hours But the team atmosphere makes it fee likes it flies by and a lot more enjoyable and a lot more light hearted. In between matches you're not just sitting in the locker room which is nice.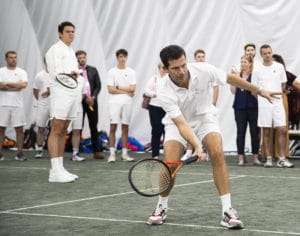 "You see what everyone else has put into it. Everyone really puts it all out there in each match. Players have stepped up in their individual games and you don't want that to go to waste. You are trying to give it your all and see where the parts fall"
Milos Raonic achieved a career-high ranking of No.3 in 2016, the same year he became the first Canadian Grand Slam men's singles finalist at Wimbledon. Raonic was the first 1990s-born player to win an ATP title, claiming his first in San Jose in 2011. He has now won eight ATP titles – all on a hard court.
Look ahead to the rest of 2019 with our guides to every tournament on the ATP Tour and the WTA Tour. If you can't visit the tournaments you love then do the next best thing and read our guide on how to watch all the ATP Tour matches on television in 2019. To read more amazing articles like this you can explore Tennishead digital magazine here or you can subscribe for free to our email newsletter here