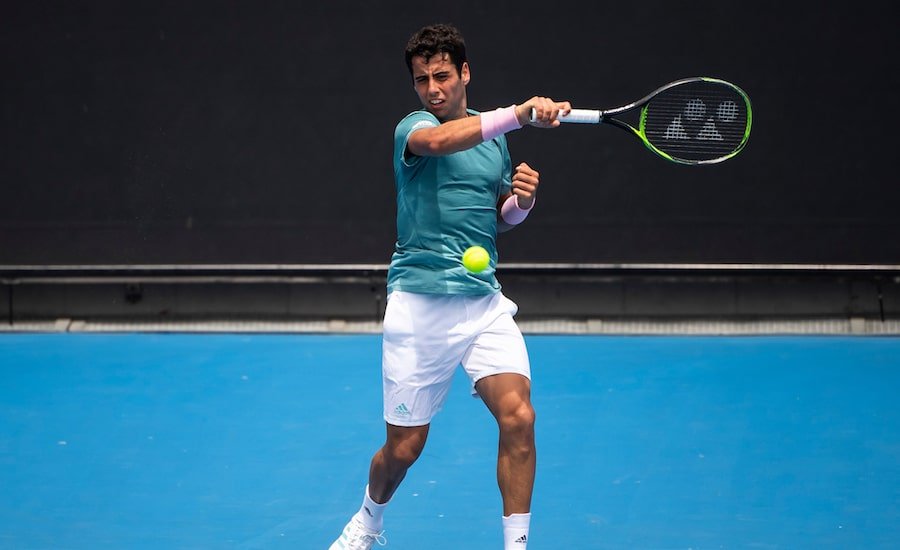 EXCLUSIVE INTERVIEW: Jaume Munar is walking in Rafa's footsteps, "I used to get very angry"
Jaume Munar trains at the French Open champion's academy and is hoping to learn from his example. He spoke exclusively to tennishead about his rise through the ranks
He comes from Mallorca, trains on the island at Manacor, has a reputation as a ferocious competitor and likes to relax on the golf course or by the sea. There are many connections between Jaume Munar and Rafael Nadal, not the least of which is the 21-year-old's ambition to become the next great player to emerge from the Balaeric Islands.
Only three Spaniards have ever topped the men's world rankings – Carlos Moya, Juan Carlos Ferrero and Nadal – yet two of them are Mallorcans. Munar, one of the most exciting prospects in the men's game, now works alongside Moya and Nadal at the 11-times French Open champion's academy.
Now enjoy tennishead, the World's best tennis magazine, in a new digital format. Download in seconds to read the latest 164 page issue
"I am very far away from being world No 1 for the moment," Munar told tennishead when it was suggested that he had much to live up to as a Mallorcan. "Rafa and Carlos were big, big players and it's so difficult to get to that level. But of course I'm working as hard as I can to get there."
Munar's potential has long been recognised. In 2018 that promise was realised as he climbed more than 100 positions in the world rankings to finish the year at No 81. He had made his Grand Slam debut by coming through qualifying at last year's Australian Open, repeated the feat at Roland Garros last summer and by the end of the year had earned his place in the Next Gen ATP Finals in Milan, where he reached the semi-finals.
Spain has produced many fine players in recent years, but with the conveyor belt of talent appearing to slow down – Pablo Carreno Busta, at 27, is the only other man under the age of 30 in the current Spanish top 10 – much is expected of Munar.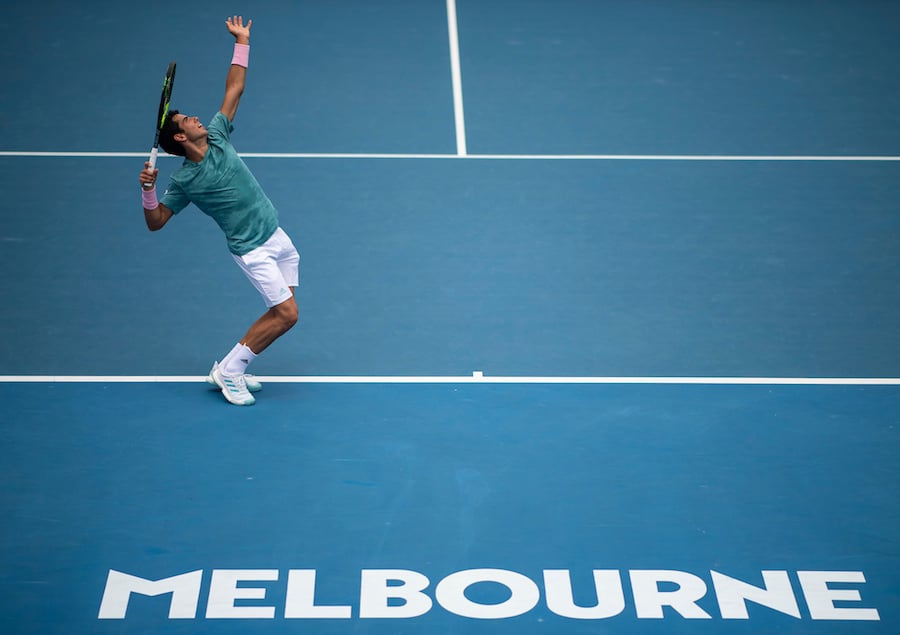 The Spanish tennis federation recognised Munar's talent by inviting him to train with their coaches in Barcelona when he was just 14. "That was important for me because of course tennis is an expensive sport if you start from the beginning," Munar said. "That was the main reason why I went there. It was also a chance to spend some time with the best guys of my age in Spain and to combine tennis with studies."
It was while in Barcelona that a coach nicknamed Munar "Jimbo" because the teenager reminded him of Jimmy Connors. "When I went to the Spanish federation I wasn't badly behaved, but my coach said that the way I left everything out there on the court was similar to Jimmy Connors," Munar said. "I used to get very angry on the court, but not now. I'm much more relaxed. But I'm happy with the nickname."
Munar spent six years in Barcelona and made big strides. In 2014 he reached the French Open boys' singles final, in which he lost to Andrey Rublev. However, the pull of his home island proved too great. "I just decided to come back because I felt I needed to return home," he said. "I had gone to Barcelona when I was 14 and it was important for me to be back with my family."
He added: "My family are important to me. I just feel comfortable at home."
Upon returning to Mallorca, Munar made the Nadal academy at Manacor his training base. Manacor is just half an hour's drive from his home town of Santanyi. Munar works with two of the academy's coaches, Tomeu Salva, who is one of Nadal's closest friends, and Pedro Clar. "They are both from Mallorca which also helps me because of the language and everything," Munar said.
Toni Nadal, the 17-times Grand Slam champion's uncle, is the head of the academy and keeps a close eye on Munar's progress. "Toni tries to help me as much as he can," Munar said. "I'm not working with him every day but he's on court some days and he tries to help me."
Rafael Nadal also spends plenty of time with Munar. Now that they play at some of the same tournaments they often have the chance to practise together. "We see a lot of each other both on the court and off it," Munar said. "It's great for me to have Rafa supporting me because he's one of the greatest tennis players ever. He tries to help me. I think he sees me as the next top player from Mallorca. He's always trying to help me as much as he can."
Munar thinks he has been "getting better with every day" since he started training at the academy. "I've made so many changes to my game," he said. "Physically I changed a lot of things. Even what I eat, even what I do in the gym and the way that I work, that has all changed. Technically I've changed something with my forehand and I've been very focused on my serve, which I think is my best weapon."
Having played mostly on the Challenger tour in 2017, Munar made his Grand Slam debut at the start of last year after winning three matches in qualifying at the Australian Open. Gael Monfils proved too strong in the main draw, but Munar won through three more rounds of qualifying at the French Open, where he saved match points against Duckhee Lee to earn a place in the main draw.
The reward for Munar was a first-round match against one of his boyhood heroes, David Ferrer. Munar lost the first two sets but recovered to beat the former Roland Garros runner-up 3-6 3-6 7-6(3) 7-6(4) 7-5 after four and a quarter hours in the biggest win of his career so far.
Although Munar lost in straight sets to Novak Djokovic in the second round in Paris his confidence was clearly sky-high and he won Challenger clay-court titles in his next two tournaments in the Czech Republic and Italy. Those results took Munar into the world's top 100 for the first time, though he paid for a lack of grass-court preparation when he lost in the first round of qualifying at Wimbledon.
Munar then won a match at the US Open, beating Ruben Bemelmans in the first round, and in November made his debut at the Next Gen ATP Finals in Milan. A victory over Frances Tiafoe took him into the semi-finals, in which he lost a tight five-set match to Alex de Minaur.
Having begun his 2019 campaign by reaching the quarter-finals in Pune, Munar pushed Fabio Fognini hard in the first round of the Australian Open before retiring with what appeared to be cramp when trailing 7-6(3) 7-6(7) 3-1.
However, Munar later suggested that his problem had been mental rather than physical. "In pre-season I was used to practising for maybe seven or eight hours a day," he said. "It's something mental, something I have to get used to. I'm new in the tour, so for me to play against people I have to learn how to manage the situation. I don't think it's anything more than this. I'm feeling confident, I think I'm working in the right direction."
Just one month later Munar proved that he was indeed learning his lessons when he beat Fognini in the second round at the Argentina Open in Buenos Aires.
Was the fact that he had chosen to play on the South American clay-court circuit in February rather than on indoor hard courts in Europe an indication that Munar, like Nadal, regards clay as his favoured surface?
"No, my favourite surface is outdoor hard courts," Munar insisted. "But of course I feel confident and comfortable on clay courts. I'm Spanish so I'm used to playing on clay. I practise on clay a lot, but I think I can play well on any surface."
Look ahead to the rest of 2019 with our guides to every tournament on the ATP Tour and the WTA Tour. If you can't visit the tournaments you love then do the next best thing and read our guide on how to watch all the ATP Tour matches on television in 2019. To read more amazing articles like this you can explore Tennishead digital magazine here or you can subscribe for free to our email newsletter here