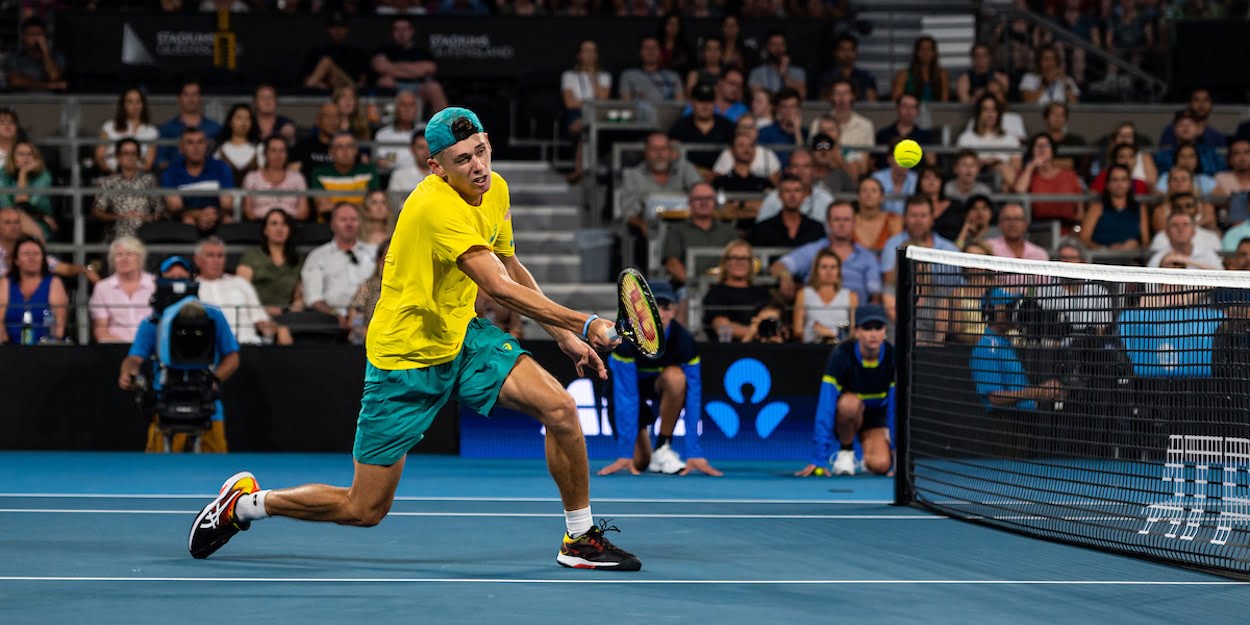 EXCLUSIVE: "I tried to do what Rafa does" says Alex de Minaur as he recalls his 'bitter sweet' ATP Cup experience
World No.26 Alex de Minaur has spoken candidly to tennishead about his approach to playing one of the greatest players of all time, Rafa Nadal
Alex de Minaur has revealed the 'weird' headspace he found himself in when facing Rafa Nadal at the 2020 ATP Cup and how he tried to bring "all the energy I could get" to turn round the match after Australia found themselves 1-0 down in the crucial semi-final encounter. It wasn't to be for the 21 year old Australian de Minaur but he did succeed in capturing his first set in three matches against the Spanish legend.
Alex de Minaur was speaking to tennishead exclusively as he comes to the end of an "intense" four month lockdown which he has spent training in his second country of Spain.
When asked about his experience of facing Nadal in his home town of Sydney during the ATP Cup, de Minaur answered, "It was a very good experience. It was also a weird one as I went into that match in a completely different headspace than I've gone into a lot of my matches. We were down 1-0 in the tie and I had to go out there and try to beat Rafa to send the match into the deciding doubles. I tried to bring all the energy I could get into this match. I tried to go out there and do what Rafa does to his opponents and jump around in his face and try to be as electric and verbal as I can. I ripped out a 'come-on' in the first point to try to let him know that I was meaning business. It was a great match and experience but with a bitter sweet ending".
De Minaur lost the match against Nadal 6-4, 5-7, 1-6 with Spain progressing to the the final where they were beaten by a Novak Djokovic inspired Serbia at the inaugural ATP Cup.
Alex de Minaur wears ASICS Solution Speed trainers which you can learn more about in this tennishead review and play test.