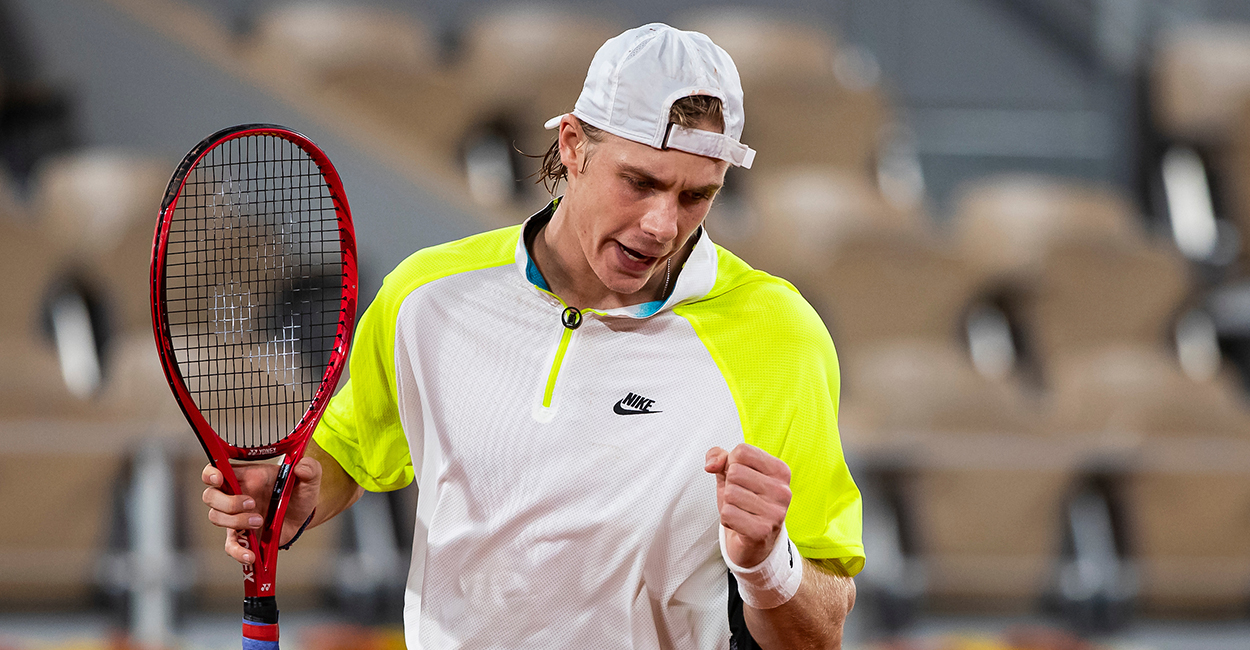 'Everything was stacked against me!' – Racket-smashing Shapovalov delivers furious Roland Garros rant
Denis Shapovalov made a bad-tempered exit from Roland Garros on Thursday, smashing a racket before venting his fury at a whole host of elements of the tournament.
Shapovalov lost a 7-5, 6-7(5-7), 6-3, 3-6, 8-6 epic to Spaniard Roberto Carbelles Baena, but very little appeared to satisfy the world number ten.
"These conditions were completely stacked against me," Shapovalov said.
"It's impossible to hit a winner with these balls. In my opinion, it shouldn't be that heavy and that difficult."
He was also incensed that a line-call at a crucial stage of in the fifth set went against him.
A shot from Carballes Baena was called in, and that call was backed up by the chair umpire upon inspection of the ground. Hawkeye, which is there for TV purposes only, claimed it was out.
When will we have Hawkeye on clay? @atptour @rolandgarros pic.twitter.com/neTqwglkbD

— Denis Shapovalov (@denis_shapo) October 1, 2020
"When will we have Hawkeye on clay?" Shapovalov wrote on Twitter while posting a photo of the decision.
Next on the Canadian's list of complaints was the scheduling which demanded he play a doubles match too quickly after his singles defeat.
"Scheduling is absolutely awful," Shapovalov told reporters. "After a five-hour match I have to play doubles now. It's just like, it's just complete trash scheduling. It's disappointing.
"I mean you're in a Grand Slam and I don't want to sound spoiled, but you expect at least some help from the tournament to help you compete.
Denis Shapovalov misses a volley and his racket pays the price. A set and a break down to Roberto Carballes Baena. #RolandGarros pic.twitter.com/ManBNVfo2A

— TennisBuzz (@TennisBuzzBlog) October 1, 2020
"How am I supposed to come out and play doubles now after a five-hour match? It's a first round as well, they could have scheduled it way better."
Last, but presumably not least, Shapovalov took aim at the tournament organisers, who he has accused of failing to provide bio-secure accommodation for players.
"Honestly I think they're not doing a good job," he said. "There's really no bubble, especially in the second hotel, I heard,.
"You can leave the hotel, you can go to the city, there's no problem, there's nobody stopping you.
"New York was done way better."