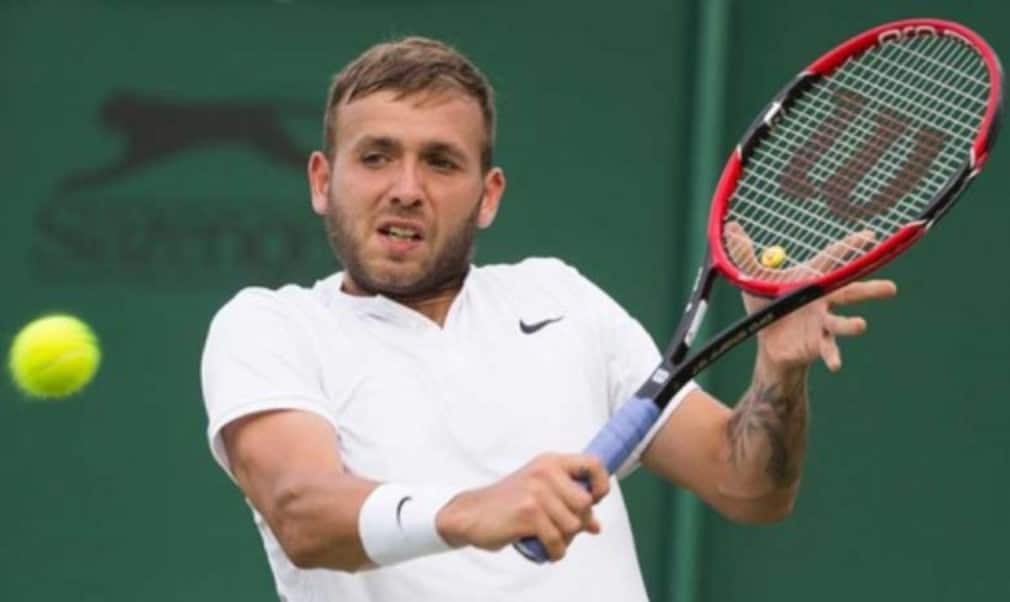 Evans serious about Federer chances
Originally published on 01/07/16 00:00
The British No.4 upset No.30 seed Alexandr Dolgopolov in straight sets on Thursday to book a third-round meeting with the seven-time champion.
Federer is yet to drop a set in the opening two rounds, but Evans, who will be the third seed's second British opponent this week after ending Marcus Willis' fairytale run in the second round, expects to pose a more serious threat to the Swiss than the world No.772.
One of four British men in the top 100, Evans reached a career high ranking of No.86 in May, and is determined to make his mark on Centre Court.
"It's not a day out for me, it's a chance," said Evans. "It's a good opportunity. It's not a Lord Mayor's Show. I'm taking it seriously. I'm not going to go out there to be just another guy he rolls. I'm going to put up a good fight hopefully.
"He's not a normal guy obviously, but he's another tennis player who I have to prepare myself to just play another match. It would be stupid to say it's not a special occasion to play him. I just have to prepare myself best and try and put that to the back of my head, that it's Roger I'm playing. Go out and give it my best."
It is the second time that Evans has reached the third round of a Grand Slam after upsetting Kei Nishikori and Bernard Tomic at the 2013 US Open. A decent run of form on the hard courts in the USA that summer saw Evans climb into the top 150 for the first time, but in April last year he dropped as low as No.772 in the rankings.
Now 26, Evans admits the commitment wasn't always there earlier in his career, but he is now reaping the benefits of hard work, grinding out results on the Challenger circuit to boost his ranking.
"When I was a bit younger, I don't think I was ready to play professional tennis maybe," he said. "I would say I wasn't ready for that commitment of day in, day out.
"It is a grind at times. I'm not going to sit here and say I work unbelievably hard, harder than anyone. I don't. I just work hard day in, day out, as hard as I need to work. That's what it's been down to.
"Just doing the right stuff on and off the court. It's been tough, but I've sort of used those sacrifices and done it. It's been a gradual process. It's been probably about a year and a half now. It's been hard."
Evans has never played Federer, but has some experience of seeing the 17-time Grand Slam champon on the other side of the net having practised with the Swiss in New York three years ago.
Evans' giantkilling run at Flushing Meadows came to an end at the hands of Tommy Robredo in the third round, but the Brit saw two set points pass him by in the fourth set as Robredo progressed despite struggling with a leg injury. Robredo went on to knock out Federer in the fourth round, and Evans admits it was a missed opportunity.
"I thought about it for a while after it happened. Robredo was cramping in the fourth set and I had set point," he reflected. "I genuinely probably didn't think I'd ever get a chance to play [Federer]. Especially I wasn't that confident playing Dolgopolov."
But while Evans believes he is capable of causing Federer problems, he is determined to enjoy his moment in the limelight, with the match scheduled for third on Centre Court.
"It's going to be a great, great experience," he said. "Hopefully an even better one than most people think. I'm probably going to go through some pain running around. But it's going to be enjoyable. I'll enjoy every minute of it, whatever the score."