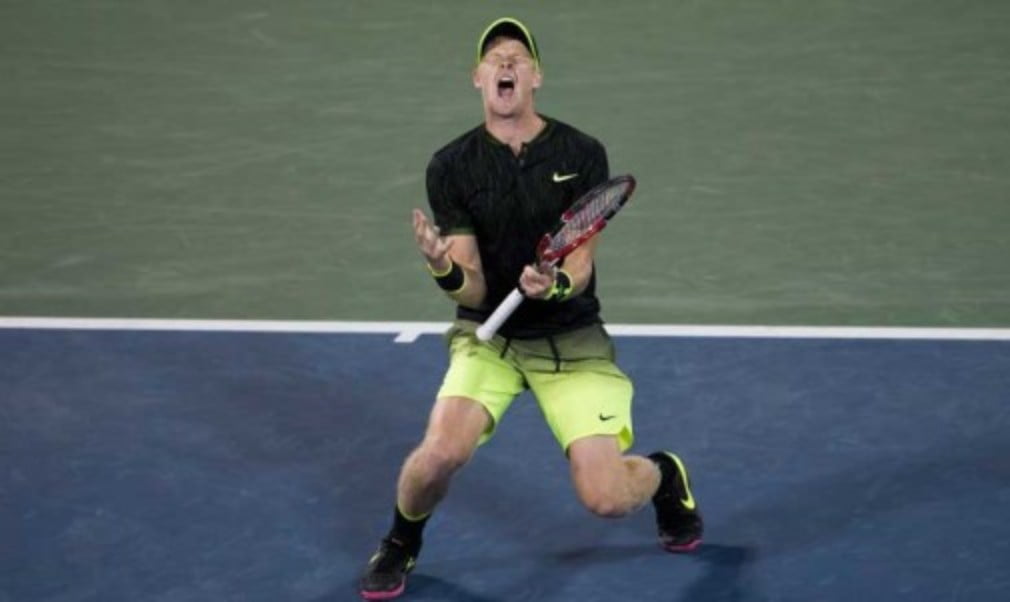 Edmund shines in New York
Originally published on 03/09/16 00:00
In the final match of the day on Louis Armstrong Stadium, Edmund defeated home favourite Isner 6-4 3-6 6-2 7-6(5) to book his place in the second week of a Grand Slam for the first time in his career.
The 21-year-old held his nerve in the first set, wrapping up the set with his third set point. He showed a calm demenaour throughout the match, winning the fourth set tiebreak with a forehand winner on his serve.
"I've always been quite calm. You obviously go through your moments," he said. "Everyone's human. People get angry, annoyed. People have emotion. People play calm. Everyone's different. I like to keep things simple, keep in a steady bracket, not too high, not too low. I think that helps my tennis."
Despite Isner's 27 aces it was Edmund's ability to hold serve that helped him to the victory, winning 18 of his 19 service games. He managed to convert three of four break points, while Isner squandered six break points. When the pair last played at Roland Garros earlier this year Isner won in straight sets.
"I think last match I had like 16 breakpoints. I knew I wasn't going to get that today. I had to be sharper when they came," Edmund said.
His victory over Isner follows on from what might be seen as the turning point in the London-based Edmund's tennis career. Back in July he won the deciding rubber for Great Britain in their Davis Cup tie against Serbia and he seems to thrive in those kind of noisy conditions.
"It's US Open third round," he said. "It's pretty much packed. It's on a big court. It's a great experience. It's a good atmosphere. I did find it a little more like a Davis Cup atmosphere. It was pretty loud. So I think that was nice. "
The reward for beating Isner is a fourth round match against world No.1 Novak Djokovic who has played only 32 minutes of tennis since the first round. He had a walkover in the second round when Jiri Vesely withdrew from the tournament and on Friday Djokovic played only 32 minutes before Mikhail Youzhny retired with a left hamstring strain.
Whether this lack of match play bestows on Edmund any kind of advantage in their upcoming match is debatable.
"For me, if he played matches or not, he's going to be tough to play, isn't he? He's a good player," Edmund said, "He consistently plays well. That's one thing I've always noticed. He puts a good level consistently. You would expect that from him on Sunday."
Andy Murray and Dan Evans play their third round matches on Saturday and Britan's No.1 woman Jo Konta also won through to the fourth round at Flushing Meadows on Friday. It seems that the rise in the nation's tennis stock is creating its own momentum.
"It does rub off I think on each other," observed Edmund. "It's great seeing other people do well. It has that positive vibe. It's the same in Davis Cup. We all watch each other wanting them to win and do well. I think that just carries over into the events."
Even the moderator in the interview room at Flushing Meadow prefaced the press conference as "the British invasion". Watch out world: the Brits are coming and today it is Kyle Edmund leading the charge.