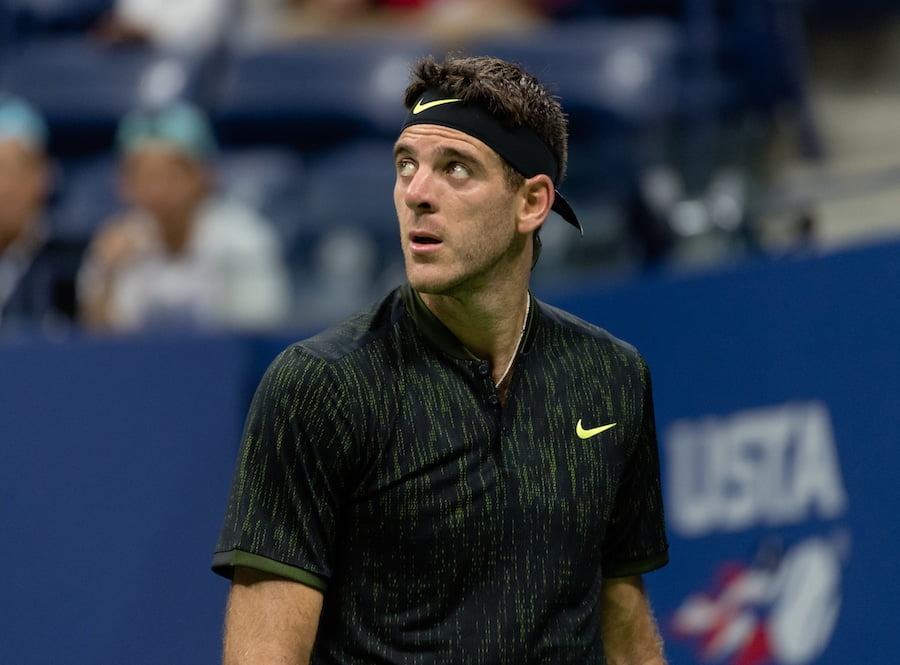 Driven Delpo refuses to bow to yet more injury torment
He considered quitting the game, but the giant Argentinian is once again on the comeback trail. Tennishead's Rob Hemingway delves deep.
"I felt like the world fell apart".
Juan Martin del Potro's first public message since suffering a broken kneecap at last October's Shanghai Masters conveyed the emotional toll this new setback has wrought on him.
The Argentinian admitted he was "fighting bad thoughts" about continuing with tennis at all, given his previous battle with career-threatening wrist surgeries.
Positively for him and his followers, in December – after two months of recovery – he made his first return to the court, moving slowly but striking some reassuringly thunderous forehands.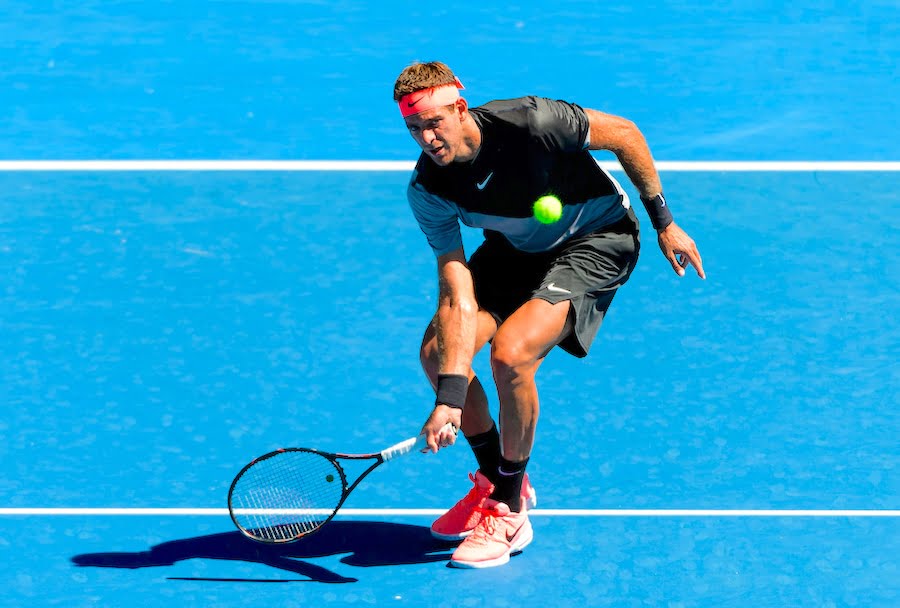 The 'Tower of Tandil' will be desperate to rediscover the form that made his 2018 so successful.
Having begun circumspectly in Australia, it sparked into life when he took the Acapulco title, following that up by beating Roger Federer to win Indian Wells. Such were his performances, he could even have surpassed his season-high ranking of three had he been able to perform strongly in the closing events.
But what was behind his achievements, and how will this new complication affect his chances of coming back as strong in 2019?
Critical for the Argentinian in 2018 was not only staying injury-free, but being conditioned to last deep into long three- or five-set matches.
Physical durability and stamina has never been his strongest asset. The decision taken by Martiniano Orazi, a trainer who worked with Del Potro in his early years, to "build him from the ground up, so he'd have a strong foundation" has proved as critical as any decision taken in his career, as despite the long lay-offs, he has always retained his serve and forehand power.
Given this latest injury is to Del Potro's lower body, his fitness team of Leo Jorge, Hernán Hünicken and Diego Rodriguez will have crucial roles in recovering his strength and movement. Rodriguez in particular has been key to previous rehab periods, advising his fellow Argentinian to take up yoga to manage anxiety from the injuries. Del Potro already spends hours on treatment, warm-up and recovery of his wrists before training and matches, and so the role of Rodriguez and Juan Jose Grande, his psychologist, in helping their man cope with the additional demands will be vital.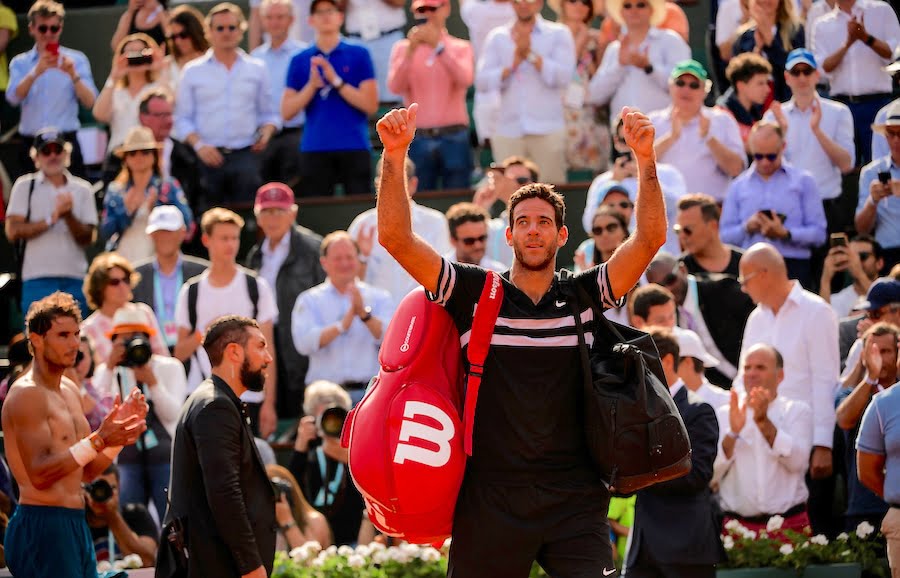 Tennis-wise, his coach Sebastián Prieto has also had a significant role in his success. As a nominee for the Association of Tennis Professionals' Coach of the Year 2018, his contribution has not gone unnoticed.
Conscious of the limitations caused by injury, Prieto has focussed on making Del Potro a more rounded competitor, something the latter confirmed in an interview with ATPWorldTour.com in March: "My way of playing has changed, the way I view points and look for different openings, certain opportunities."
The development of his backhand has helped create these openings. Even though Del Potro has rarely ever hit many winners on that side – in the US Open 2009 defeat of Federer he only struck four backhand winners vs 33 on the forehand – Prieto has worked on building greater variety and consistency on the slice. He has also improved his charge's drop shots and feel further up the court.
Unable to carry out a pre-season training block, Prieto's immediate priority will be to get 'Delpo' back to his 2018 level, with further development of his game likely to come later in the year.
One focus area might be his ability to break serve. Ranked 10th for most break points earned per match on tour last year, he only ranked 36th for converting them. With his dominance on serve – he ranks fourth best on tour for the least break points faced per match – winning more return games would decrease the length of his matches – saving his body – and increase his overall chances of success.
His return to competitive action is still unclear. In a social media post this week he wrote that Australia has come too soon, but that his recuperation is progressing well and he plans to announce his comeback tournament soon.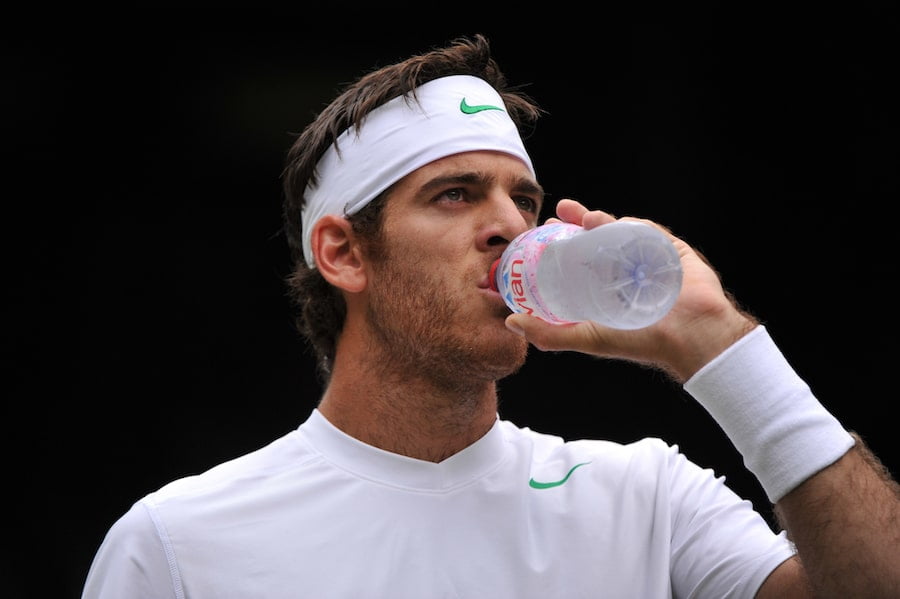 Del Potro has spoken in the past about how his tennis is energised firstly by his fans, but also by his mentality: "I take the really sad moments with me to the court, using them as a weapon." With these factors combined, and having turned 30 last year, the Argentinian will be hugely motivated to seize one of his remaining opportunities for a Grand Slam title in 2019.
Look ahead to 2019 with our guide to every tournament on the ATP Tour, the WTA Tour and the ITF Tour
If you can't visit the tournaments you love then do the next best thing and read our guide on how to watch all the ATP Tour matches on television in 2019
To read more amazing articles like this you can explore Tennishead magazine here or you can subscribe for free to our email newsletter here