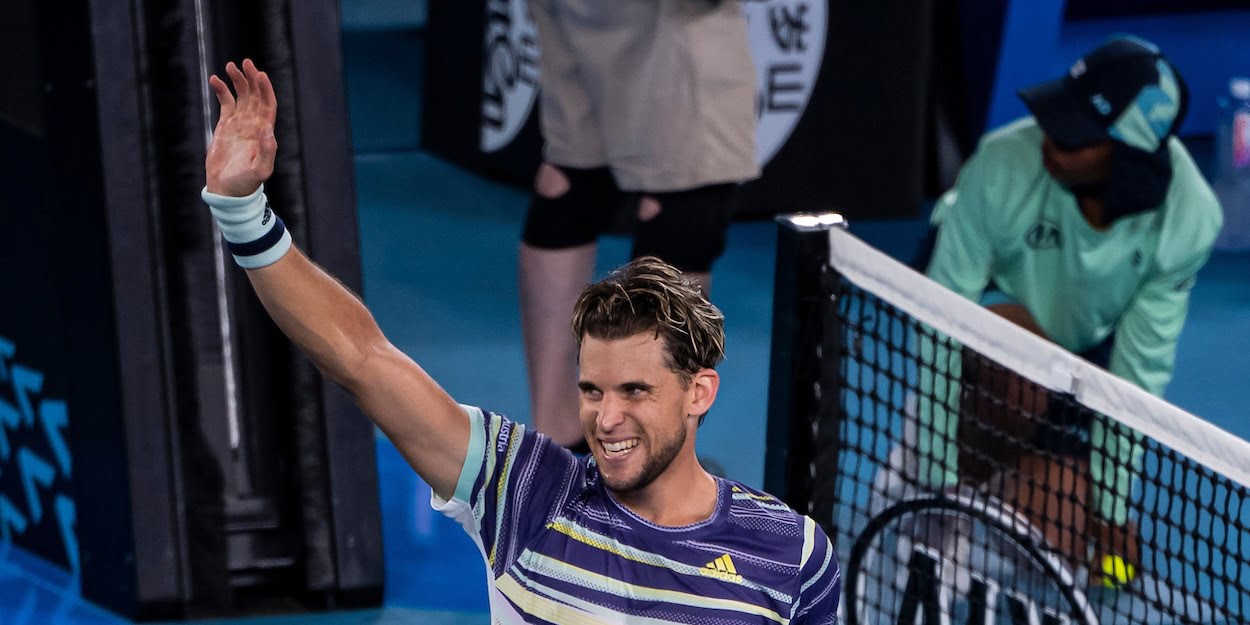 Updated: Dominic Thiem tournament schedule 2020
Dominic Thiem usually has a very heavy tournament load, however, after his excellent run to the Australian Open final, will he change his tournament schedule for the rest of the year?
Thiem will miss the Monte Carlo Masters event in April as it isn't a mandatory tournament. This will give him the best possible preparation for the clay court season while ensure he doesn't play too many matches before the French Open.
Since going pro in 2011, Dominic Thiem has been known to play his best on a clay court, which is why he typically plays more tournaments on clay than any other surface. However, two of his biggest career titles were won on hard court, so it would seem he is training hard to improve and adapt his game. Some of this improvement could be because of his decision to change coach. The athlete worked with his previous coach Gunter Bresnik since he was 8-years-old, before hiring Nicolas Massu in February 2019.
Thiem won 5 tournaments in 2019 so it is highly likely that he will return to each of these tournaments in 2020 to defend his points. Thiem did however reveal that he would not be playing at the 2020 Olympic games as it clashes with the Kitzbuhel Open, which he has already committed to.
For more Dominic Thiem news click here
Dominic Thiem's 2020 schedule is as follows:
JANUARY
ATP Cup, Australia (January 6 – 11)
Australian Open (January 20 – February 2)
FEBRUARY
Rio Open (17 – 23 February)
MARCH
Davis Cup Qualifier, China (March 2 – 3)
BNP Paribas Open (March 9 – 22)
Miami Open (March 25 – April 5)
APRIL
Barcelona Open (April 20 – 26)
MAY & JUNE
Mutua Madrid Open (May 4 – 10)
Internazionali BNL d'Italia (May 11 – 17)
Roland Garros (May 24 – June 7)
Halle, Germany (June 15 – 21)
JULY
Wimbledon (June 29 – July 12)
Hamburg, Germany (July 13 – 19) 
AUGUST & SEPTEMBER
Kitzbuhel, Austria (July 27 – August 1)
Montreal, Canada (August 10 – 16)
US Open (August 31 – September 13)
St Petersburg, Russia (September 21– 27)
OCTOBER
Shanghai, China (October 12 – 18)
Vienna, Austria (October 26 – November 1)
NOVEMBER
Paris, France (November 2 – 8)
ATP Tour Finals, London (November 16 – 23)
Davis Cup Finals, Madrid (November 23 – 29)