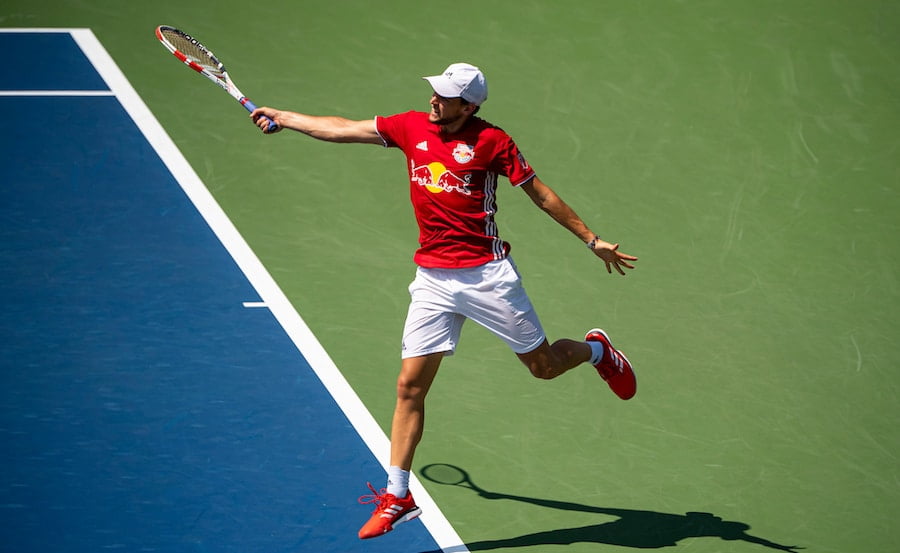 Dominic Thiem overpowers Andy Murray in dominant display of big hitting and modern tennis
Dominic Thiem showed the sort of tennis that has helped him rise to No.5 in the world and reach consecutive French Open finals
Dominic Thiem plays a different game to Andy Murray which is no surprise as he is from a different generation in tennis terms. The pair met in the quarter final of the China Open with Thiem winning 6-2, 7-6 but it was the style of his victory and the obvious difference in their games that was most apparent.
Murray is coming back from a terrible hip injury that kept him out of the game for most of this year and needed multiple surgeries after hampering his movement for many years. But what is apparent after this match is that Murray's counter punching style of play might have to change if he wants to challenge the new stars of the game like Thiem.
Murray had commented earlier this week how he felt he had an advantage when Thiem stood so far back in the court to return his serve. Unfortunately this wasn't the case as the tactic seemed to work better for the young Austrian with Thiem winning 32% of the points on Murray's first serve whilst Murray only managed 13% of the points played on Thiem's first serve.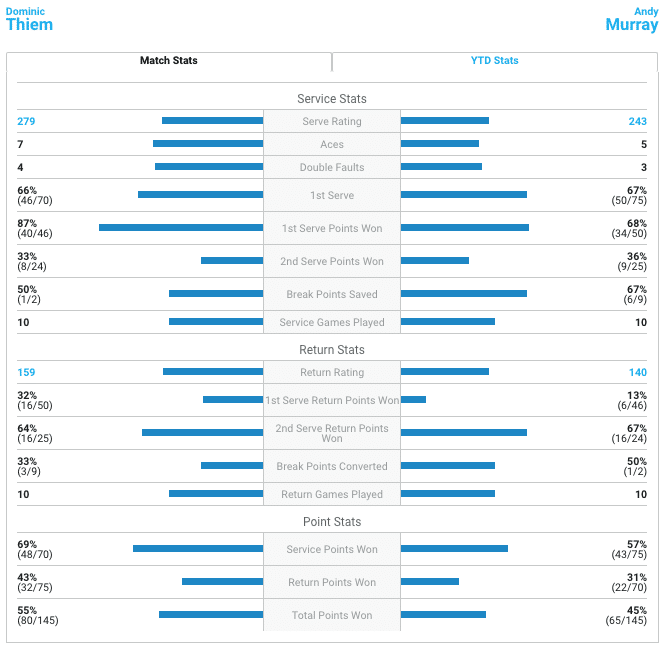 Murray struggled most in the baseline rallies when Thiem was able to move him around and deliver the killer blow with his huge groundstrokes, whereas Murray didn't have the necessary firepower to deliver the winning blow himself.
Thiem now goes on to play Karen Khachanov who overcame Italian Fabio Fognini in 3 sets whilst Murray moves on to Shanghai after an encouraging week which saw him achieve everything he hoped.
Look ahead to the rest of 2019 with our guides to every tournament on the ATP Tour and the WTA Tour. If you can't visit the tournaments you love then do the next best thing and read our guide on how to watch all the ATP Tour matches on television in 2019. To read more amazing articles like this you can explore Tennishead digital magazine here or you can subscribe for free to our email newsletter here