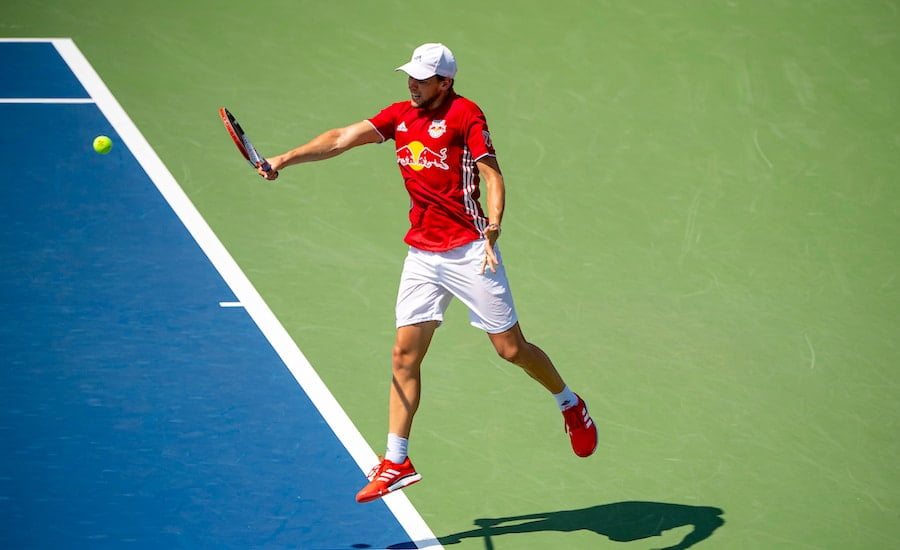 Dominic Thiem makes bold statement about coach and reveals plans for 2020
World no.5 Dominic Thiem is so delighted with his new coach that he's already making commitments about their relationship which could have a profound effect on his career
Dominic Thiem is playing at the China Open in Beijing and had kicked off his week with a doubles victory partnering fellow Laver Cup teammate Fabio Fognini when he was asked how it was going with his new coach Nicolas Massu.
Thiem was quick to reply with some very positive comments. He said, "I will work with him all year next year, that's for sure. I have the feeling that the relationship is going very well. My tennis since I started to work with him is going in the right direction. I think I improved many things. I had a very successful year so far: three titles with him, Grand Slam final. I really have the feeling that I'm on the right way. I think I want to continue like this, be even more successful with him."
Thiem has had a long relationship with his previous coach Gunter Bresnik who famously plotted the career path of the Austrian since the age of 8 and even wrote a book called 'The Dominic Thiem method' in which he portrays how he both his plotted strategy for Dominic Thiem's career path from the eight-year-old boy to the world-class athlete and his own career as a tennis coach and administrator.
Thiem broke up his relationship with Bresnik in February this year to work with Massu. The decision appeared to have been Thiem's, with the Austrian saying at a press conference at the time, "Fifteen or sixteen years, I spent more time with him than my parents and he probably than with his children. It's like a marriage, there are good times and bad times."
Look ahead to the rest of 2019 with our guides to every tournament on the ATP Tour and the WTA Tour. If you can't visit the tournaments you love then do the next best thing and read our guide on how to watch all the ATP Tour matches on television in 2019. To read more amazing articles like this you can explore Tennishead digital magazine here or you can subscribe for free to our email newsletter here