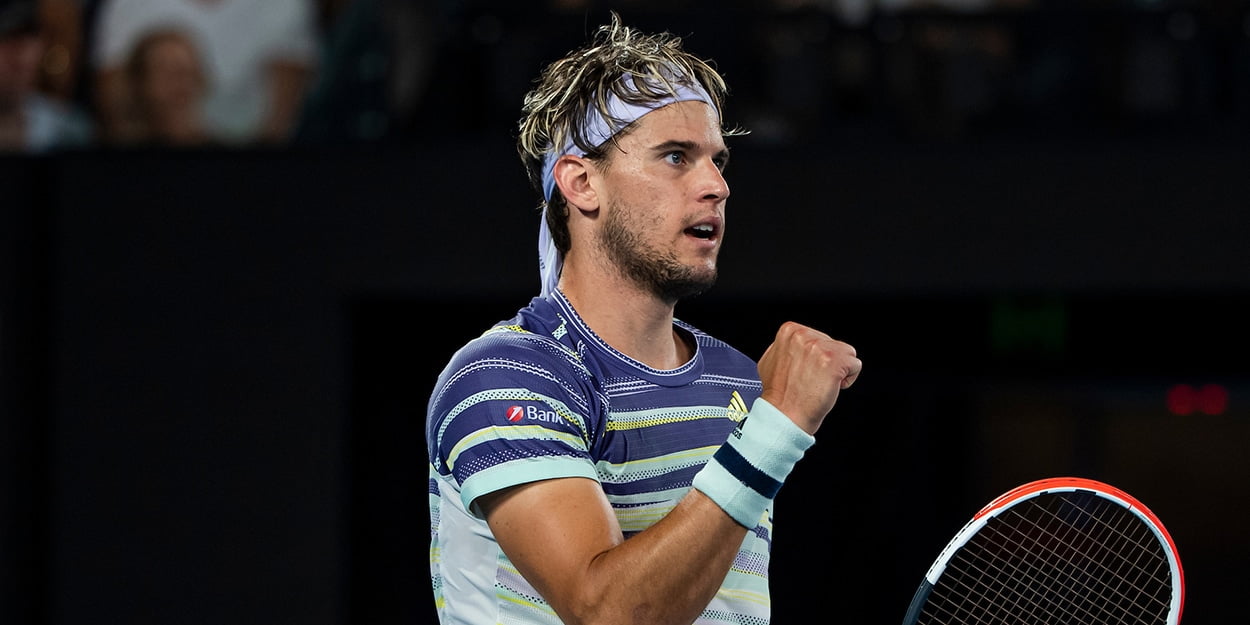 Dominic Thiem: 'I am going to play the US Open, although right now it's very tough to imagine'
The US Open has received a timely boost with world number three Dominic Thiem confirming he 'will play' the tournament if it goes ahead.
Prospects of the event happening are clouded in uncertainty right now due to potential travel restrictions that could impact players' chances to move onto the clay court season in Europe.
If players are forced to quarantine upon their return to Europe, they will miss both the Madrid Masters and Rome Masters and have to go to Roland Garros without any competitive preparation on clay.
Thiem, though, says he is very keen to play and hopes to see tennis return to normal soon.
"If it's going to happen, I'm very sure that it's safe, and I'm also going to play because it's time that the normal tour is coming back," Dominic Thiem told CNN Sport.
If the tournament does go ahead, it will certainly be Grand Slam with a difference, with no fans allowed inside Flushing Meadows to watch the action.
Greg Rusedksi says that would work in the US Open's favour, as it will make it a 'historic' event, but Thiem just thinks it will be weird.
"It's tough to imagine," Thiem said. "I think I played 24 Grand Slams now in my career and if you experience it, every day [there are] 50, 60,000 fans on site.
"With zero fans, it's tough to imagine. But at the same time, it is how it is and we have to deal with it.
"Until normal life is coming back, we have to deal with it. I think the main thing is that the [ATP] Tour and the tennis slowly comes back."