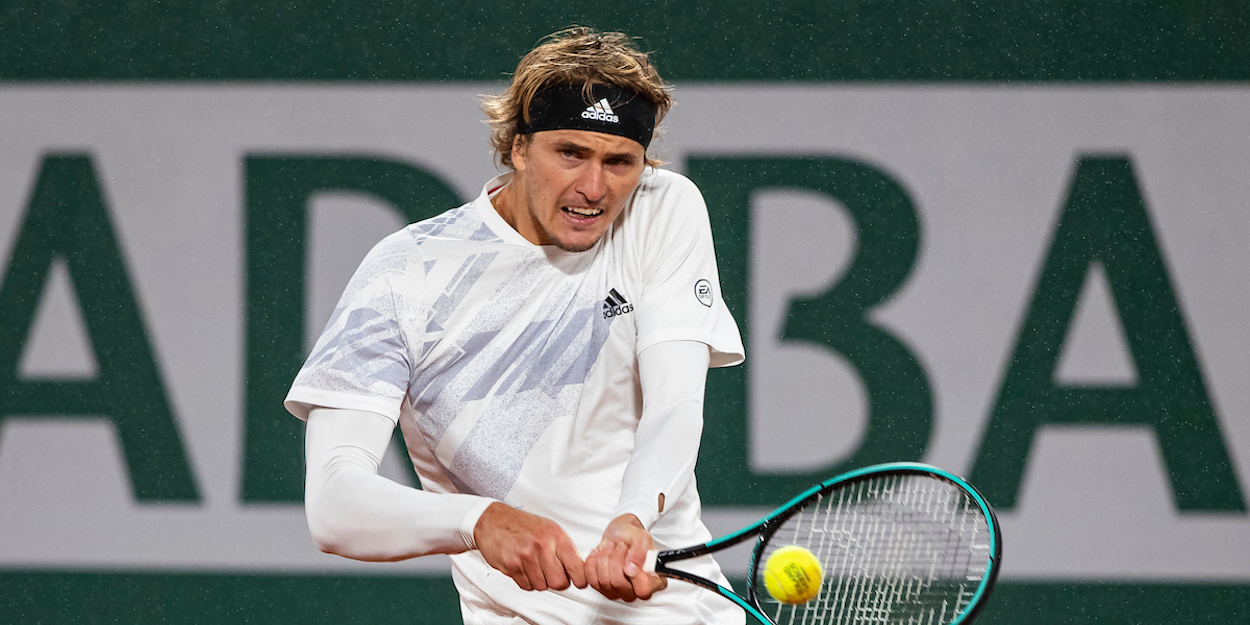 "Dominic Thiem hardly seems to blink an eye" Zverev team insider on why switching surface is difficult
Jez Green, the physical conditioner for young German superstar Alexander Zverev, says there are three key areas on which to focus ahead of the clay-court season
Tennis is relentless. During a normal tennis season, within days of the spring hard-court season coming to a climax at the Miami Open, players are reacquainting themselves with clay-court tennis. For those beginning their European outdoor season at Monte-Carlo, which is where most of the leading men start, you might have only a few days to adjust to the change of surface.
Playing on clay puts stresses on different parts of the body, so in terms of physical preparation I focus on three key areas. On clay you tend to play longer rallies and longer matches, so it's important first of all to do plenty of basic aerobic endurance work to remind the body of what you're going to be experiencing.
Secondly, you need to be ready for the higher bounce of the ball on clay. You'll be hitting a lot of balls at shoulder height, so it's important to work on building upper body strength. Thirdly, you need to prepare for the stresses that playing on clay puts on the groin and adductor muscles. You're going to be chasing a lot of balls out wide, to the point where you might almost be doing the splits. If you were to go straight into playing matches on clay without doing much physical preparation beforehand, you would certainly feel sore very quickly – and could do yourself some damage.
For players who have not grown up on clay, the switch from hard courts can be a big challenge. However, for those who find playing on clay completely natural, the transition is much easier. Look at Dominic Thiem, who hardly seems to blink an eye as he switches between hard courts and clay.
Alexander Zverev also loves playing on clay. He's an absolute natural on the surface. Within five minutes of being back on a clay court he feels at home. At the start of a clay-court season he'll be playing points within three days, which is really quick. He likes to be on court for four or five hours a day, so I'll maybe get an hour and a half or two hours each day working with him on his physical preparation.
He also likes to play a lot of matches. Last year Sascha Zverev played eight clay-court tournaments from the beginning of April through to the end of the French Open in early June. Playing a lot of matches helps him build his clay-court fitness.
Feeling comfortable on clay does a lot for your mentality. As soon as Sascha Zverev feels the red stuff under his feet he feels happy. I suspect Rafa Nadal is much the same. You remember the past success you've had and you enjoy the way you move and hit your shots. That makes you feel good physically and makes you want to work. If you're nervous about clay or you feel intimidated by it, that can affect your attitude towards your work.
In terms of movement, sliding is the most obvious difference between tennis on clay and hard courts. Watch the best clay-courters and the way they slide so naturally into their shots. These players will take one step and then slide maybe two metres before hitting the ball. Contrast that with players who have had to learn to slide on clay later in life. They tend to slide out of their shots rather than into them: they play the shot and then slide.
Sliding on clay is a bit like ice-skating: if it's something you've done from an early age it comes completely naturally to you. It's certainly not something I would tamper with, even if it's not textbook sliding. It's a very good basic rule not to go against nature: if a player slides in a certain way and it works for them, why change it?
Nevertheless, if sliding does not come completely naturally you can still be successful on clay if you work on your on-court positioning, which can be crucial on this surface. Andre Agassi didn't slide, yet he won the French Open and was twice runner-up, while Andy Murray has won clay-court titles and reached the final at Roland Garros without sliding like a natural clay-courter.
Sliding is more likely to cause a problem for clay-courters when they switch to other surfaces. There are some players today who slide on grass and hard courts. Natural clay-courters can find it particularly tempting to slide on a worn grass court, when the surface is not unlike clay. However, seeing players slide on other surfaces makes me nervous because it puts a lot of stress on the ankles.
When a player moves from clay on to other surfaces I do a lot of work on shortening the steps. On clay you're generally making much bigger steps and lunging across the court, but that's not advisable on a grass or hard court, especially if you end with a slide.
One of the many reasons to admire Nadal is the way he changes his movement patterns according to the playing surface. He did that when he was in his twenties – it was probably something he had to work really hard on – and it helped him to become the magnificent all-court player that he is today.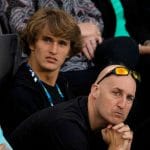 Jez Green is a physical conditioning specialist for tennis players including Alexander Zverev. His philosophy of building the tennis athlete is both scientifically and functionally based after working with elite tennis players over the span of 20 years on the ATP & WTA Tour.
He is best known for his physical conditioning and fitness work with Andy Murray (2006-2015) during which time he won US Open, Wimbledon and Olympic Gold. He is also known for working with Tomas Berdych (2015-2016) and for his current work with USTA (2016 – present) and Harvard University Men's Team (2014 – present)
He has been working with Alexander Zverev since 2015.
Jez Green's fitness app, Built4Tennis, is available on the App Store