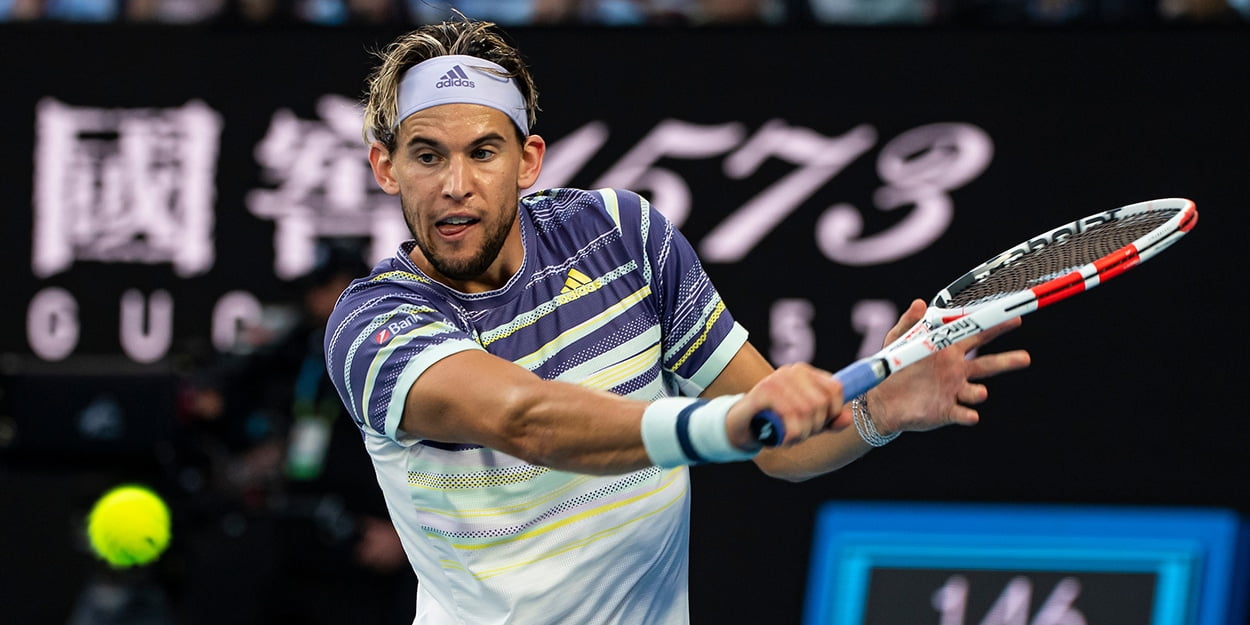 Dominic Thiem discusses 'very drastic and dramatic' coronavirus restrictions as he plans for grass season
Dominic Thiem says he is already preparing for grass season after seeing clay season wiped out by the coronavirus pandemic.
The Austrian is widely regarded as the second best clay court player in the world behind Rafael Nadal, and had high hopes of building on his excellent Australian Open, in which he reached the final.
However, he is keeping a philosophical outlook, and just hopes tennis can return sooner rather than later.
"I learned yesterday evening that the entire clay-court season has now been cancelled and that our ATP tour will not continue until June 8th, ie in just under 3 months," Thiem said.
"Clearly there are much more important things in our lives now and we all have to do our part.
"Nevertheless, these are very drastic and dramatic measures for all players, but we must learn to deal with them.
"It is a fate that we tennis professionals of course share with the whole sports world.
"It is not fun for anyone, especially if you do not know how it will go on. We now have a target date, and I will start preparing for grass soon."
Thiem is also far from immune to the social distancing currently being encouraged by most of the world as authorities try to bring the coronavirus spread under control.
"Like everyone else in our country, I'm only at home and try to keep myself a bit fit," Thiem added.
"When and how it starts again is still written in the stars.
"But the most important thing is: Stay healthy, everybody."