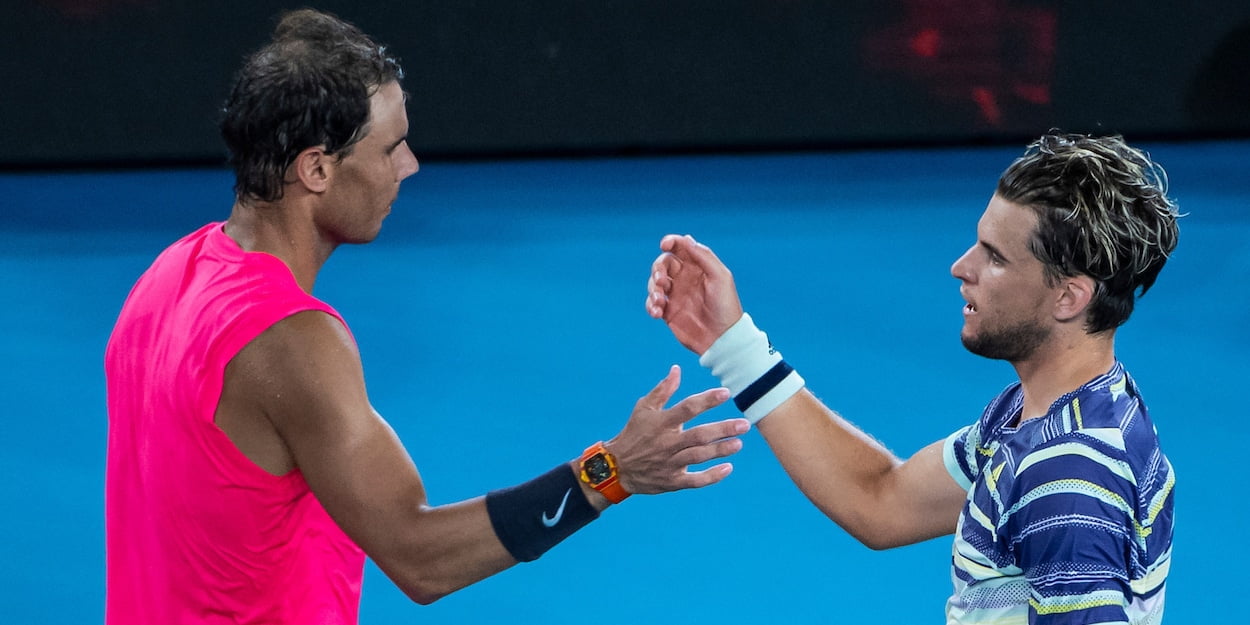 Dominic Thiem can produce 'Rafael Nadal style' tennis now, says Gael Monfils
Gael Monfils says Dominic Thiem has a physical intensity is similar to that of Rafael Nadal now.
Thiem has had a genuine breakthrough year in 2020, winning his maiden Grand Slam title at the US Open and finishing the season with a career-high raking of number three.
It's not only been his results that have been so impressive though. The tennis he has produced along the way has prompted many analysts to believe Thiem is now playing at a comparable level to the 'big three' of Rafael Nadal, Novak Djokovic, and Roger Federer.
Now, he has had a similar endorsement from Monfils too, and he says there is little to believe 2020 was a flash in the pan for Thiem.
"What is strong about him is the intensity he manages to put on each ball and on each point, the physical intensity he imposes on his opponents is impressive," Monfils said.
"It's very hard to master when you are in front and its physical intensity; it's impressive, it's Nadal's style.
"He made the final at the Australian Open, he won the US Open, at Roland he has already made two finals
"So, obviously, I can see him confirming [his current level] next year."