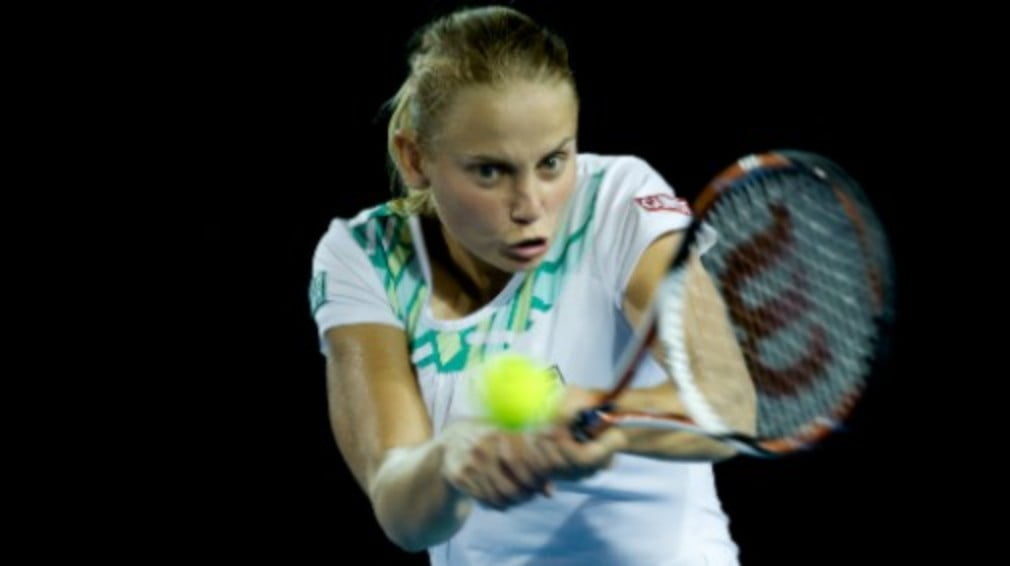 Dokic leads Australia to Fed Cup victory
Originally published on 26/02/10 11:25
Australias new favourite player Jelena Dokic marked her first Fed Cup outing since 2000 with a comfortable victory in Perth on Wednesday.
The 25-year-olds 6-0, 6-3 victory over world No.305 Jin-A helped the hosts to a 3-0 victory over Korea in their opening Asia/Oceania zone round robin tie.
Fellow Aussie Sam Stosur contributed with a 6-2, 6-4 victory over Ra-Ye Lee before Casey Dellacqua and Rennae Stubbs made sure of a whitewash by beating Chang Kyung Mi and Jin-A 6-0, 6-2 in the doubles.
The Aussies have set their sights on winning the Fed Cup the worlds premier womens team event in 2011, but first need to earn promotion from the Asia/Oceania regional zone.
"I did enough, I did my job … I'm happy with the win today," said Dokic, who enjoyed a surprise run to the last eight of the Aussie Open after gaining entry by winning the domestic wild card play-off event.
"This week is not about me, this week is about us and Australia and the Fed Cup team. We expect to do well and we expect to win."
Australia are fighting it out with another seven teams India, Indonesia, Korea, Thailand, Taiwan, New Zealand and Uzbekistan for one promotion spot.
The eight teams are split into two pools of four. The group winners will then meet for a place in the World Group II Play-offs in April 2009.
The Indian team were dealt a blow when their star player, Sania Mirza, was forced to pull out of the event with a stomach injury.
The first round ties in the World Group and World Group II take place this weekend, while Great Britain's Europe/Africa Zone Group 1 campaign begins in Estonia on Wednesday when they take on Hungary.