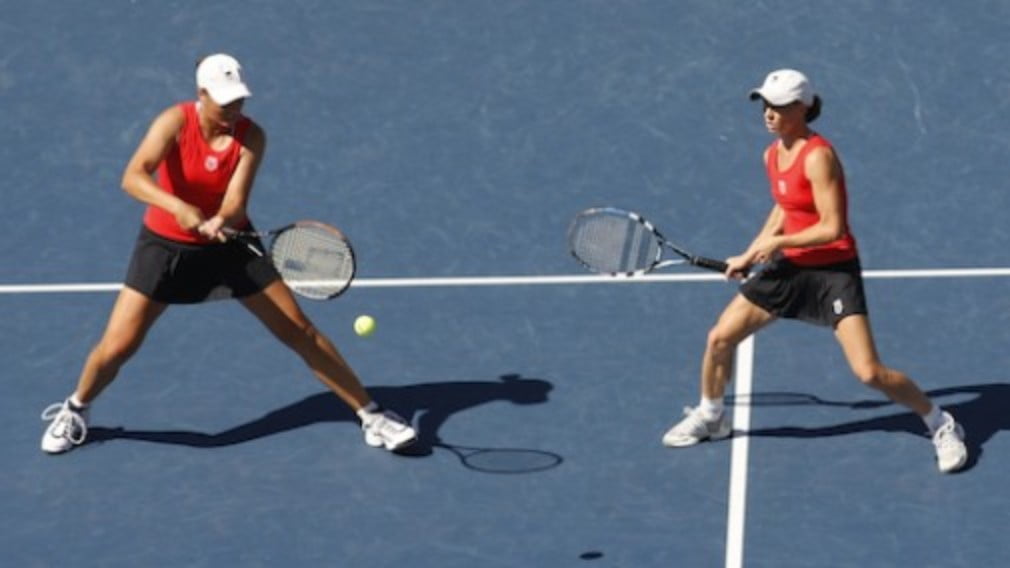 Doha doubles draw unveiled
Originally published on 26/02/10 11:19
The four-pair doubles draw at this weeks 2008 Sony Ericsson Championships was made in Doha on Thursday.
Top seeds and defending champions Cara Black and Liezel Huber will take on Anabel Medina Garrigues and Virginia Ruano Pascual in the top half of the draw while second seeds Ai Sugiyama and Katarina Srebotnik will play Kveta Peschke and Rennae Stubbs for a place in Sundays final. Both semis will be played on Saturday.
The draw was made by Senior WTA Tour Supervisor Pam Whytcross and the president of the Qatar Tennis Federation at Dohas Ritz Carlton hotel. Afterwards Whytcross joked that it was the smallest but most prestigious draw she had ever been asked to make.
Favourites for the title Black and Huber have already beaten Garrigues and Ruano Pascual once in Doha this year when they outplayed the Spanish pair in the quarter-finals of Qatars WTA event back in February.
They scored a second victory over the clay court specialists on their way to the US Open title in September, but will do well to remember that the Spaniards possess the know-how to break them down having got past them in straight sets on the way to their French Open title in June.
Japanese-Slovenian pair Sugiyama and Srebotnik will begin the event full of confidence having won their third title of the year in Linz in October where they beat Black and Huber in the final. The added bonus for them is that they took out their opponents this Saturday, Peschke and Stubbs, in the semi-finals in Austria as well.
In a tournament that begins in the semi-final stages, Stubbs says the pairs need to be at their best from the very first point on Saturday. We have to be on our game straight away, the 37-year-old Aussie said.
Prior to the draw the CEO of the Sony Ericsson WTA Tour, Larry Scott, presented Black and Huber with Waterford Crystal vases and commended them for their amazing feats this year, a season in which they have won nine titles.
He congratulated them not only for ending the year as the worlds No.1 pairing, but also individually for having won over 1,000 matches. The duo are only the second doubles team to finish a season as the joint number one ranked players.
Staying at the top is our ultimate goal and we want to stay there as long as we can, said 29-year-old Black.
There will be over 30 hours of doubles TV coverage around the world this weekend, twice as much as in Madrid last year, the WTA confirmed. The event will feature