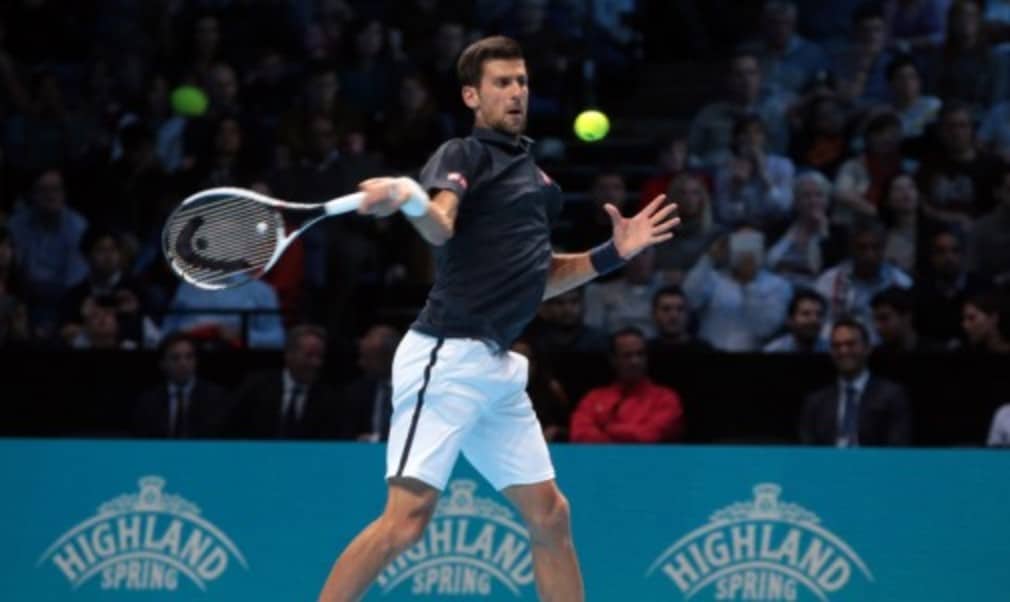 Djokovic wins London opener
Originally published on 13/11/16 00:00
The world No.2 recovered from losing the opening set to beat the Austrian No.8 seed 6-7(10) 6-0 6-2 and make an unbeaten start to his title defence at the O2 Arena.
Making his debut in London, Thiem took a tense opening set on a tiebreak, but Djokovic recovered, losing just two more games to seal victory in two hours and two minutes.
"Even though I lost the first set, I thought I didn't do too many things wrong. It was just the very high quality of his game that prevailed in the first set," said Djokovic, who is bidding to regain the world No.1 ranking from Andy Murray.
"I started swinging more freely in the second set. He started making more errors, which I used. I was on top of his second serves, putting a lot of pressure. I thought I played very well in the second set especially, but the third as well."
In Sunday's evening session, Milos Raonic won his first match at the ATP World Tour Finals with a 6-3 6-4 against Gael Monfils. The Canadian, who failed to win a match on his debut two years ago, will now play Djokovic on Tuesday.
"I watched a little bit of his match today," said Raonic. "He was very commanding towards the end of his match. He really stepped up after a difficult, slow start. It's going to be a difficult task that I have ahead of me. I feel like I'm doing some things well I feel like I can do some things better."