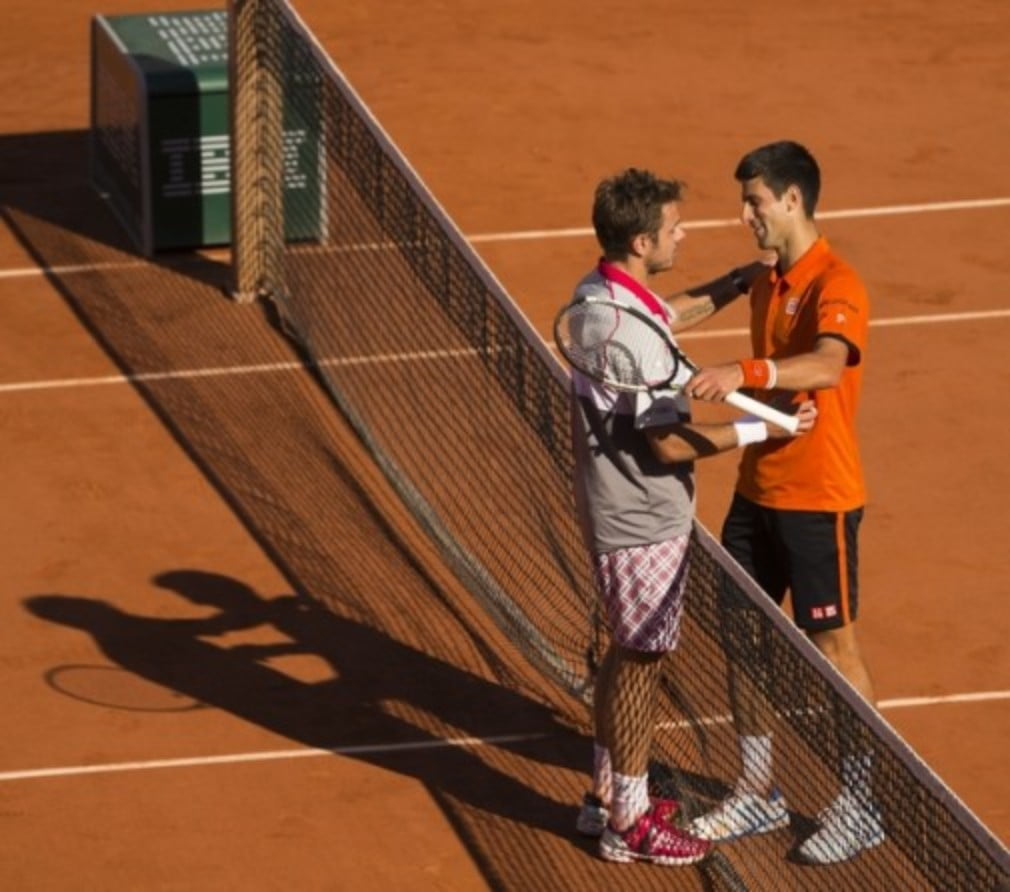 Djokovic, Wawrinka and Nadal the men to beat
Originally published on 11/04/16 00:00
After a few weeks when some of the notable contenders for a clay court title were out of action or went out early in the early rounds of and Indian Wells and Miami, it is a great opportunity to see how the players are shaping up in advance of the French Open which is less than six weeks away.
Mark Petchey, commentator, former coach to Andy Murray and ambassador for Neilson Active Holidays thinks there are three men to beat on the clay – Novak Djokovic, Rafa Nadal and Stan Wawrinka.
Djokovic will be keen to complete a career Grand Slam by winning at Roland Garros this year and Petchey is surprised the Serb has not already got the trophy in his cabinet.
"A couple of years ago he was one point away from winning it, when he touched the net against Rafa in that fifth set, he was the better player at that stage and that was hugely unlucky," said Petchey of the 2013 semi-final in which Nadal defeated Djokovic 9-7 in the fifth set before going on to beat David Ferrer in the final. "Last year Stan played the match of his life. I don't know if he will ever play better tennis than he played. It wasn't about Novak not playing well; it was about Stan playing incredibly well. So, I think he has been a little unlucky actually in not having won it already.
"I would like to see him win it, he has done everything so well since 2011 so I think that if there is any justice he will get across the finishing line at Roland Garros before the end of his career, whether it is this year or not. He has made himself the toughest because he has made himself the fittest. He has made himself a better player. Mentally he doesn't tighten up in those moments. Boris has done an amazing job with him.
"The consistency of approach has been a huge factor. If there is one shot that has made the difference for him, it is the serve; his accuracy on the serve is second to none. On big points he will often hit close to the lines, second and first serves. So it is not that he has remained the same, he's become better."
In the 2015 Roland Garros final it was Wawrinka who triumphed after three hours and 12 minutes to beat the world No.1 4-6 6-4 6-3 6-4. Wawrinka, who lifted the trophy on the hardcourts of Dubai in February was beaten by David Goffin in the quarter-finals at Indian Wells and then lost in straight sets to Andrey Kuznetsov, ranked No.51, in his first match in Miami.
"Stan is a little bit more unpredictable, you are never quite sure what you are going to get," says Petchey of the world No.4. "When he's on, as we saw last year in the French, he's almost impossible to play on clay. He has a little more time to swing on the ball, he hits the ball harder than anyone else, so I think if he has his game face on which he may well have after having had a couple of indifferent weeks in the States, he may well have a big point to prove with the clay."
Meanwhile, eight-time Monte Carlo champion Nadal, whose record breaking dominance resulted in an unbeaten run of 46 matches between 2005 and 2013, is currently ranked No.5 in the world. It may be two years since he won a major; in 2015 he also failed to win any of the spring clay events, but the Spaniard is arguably still the player to beat on clay. Nadal, who will celebrate his 30th birthday in June, has a 348-32 win: loss record on clay and nobody would expect an easy win against the man from Manacor.
As we enter the European claycourt swing Mark Petchey says: "Those three would be my picks at the top of the men's game".
Mark Petchey, tennis ambassador and consultant for Neilson Active Holidays, hosts pre-season training for Neilson Head Coaches. www.neilson.co.uk