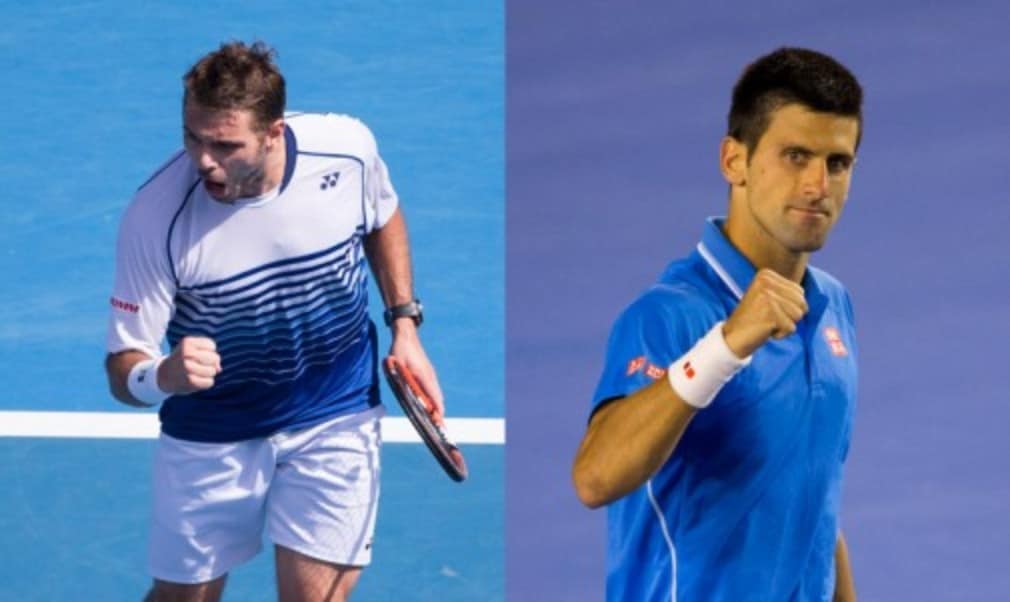 Djokovic v Wawrinka Part III
Originally published on 29/01/15
A decade on, the Serb is a seven-time time Grand Slam champion and is bidding to win a fifth title in Melbourne. Standing between him and a place in the final is defending champion Wawrinka.
Djokovic won that first clash at Melbourne Park in straight sets and until last year had not lost to the Swiss since 2006. It will be the third year in a row that the pair have met at Melbourne Park, and if past results are anything to go by, Friday's semi-final promises to be a cracker.
Wawrinka came agonizingly close to knocking out the defending champion in 2013 before the Serb prevailed 12-10 in the decider, and last year ended a 14-match losing streak against Djokovic to win their quarter-final 2-6 7-6(4) 3-6 6-3 6-4.
That defeat brought Djokovic's three-year reign in Melbourne to an end as the Swiss went on to lift his first major title.
"I think for sure it will be funny to play him again," said Wawrinka. "I will be happy to play him three straight years in a row. We had some crazy match in the Grand Slam in the past.
"You know when you play Novak, especially in a semi-final of a Grand Slam, you have to play your best game. You have to play your best tennis if you want to push him."
Djokovic says he plans to watch highlights from last year's quarter-final defeat to Wawrinka to prepare for Thursday's match on Rod Laver Arena. Their last three Grand Slam meetings have gone to five sets.
"I'm ready for the battle," he said. "When we played last three Grand Slam matches they were the finals stages of a Grand Slam, semifinals, quarterfinals. Grand Slams are the tournaments where you want to perform your best. I'm sure we both are very much aware of that fact, and it's why we get to play on a high level against each other and we push each other to the limit in a way.
"It's a very physical battle, as well. But I haven't had too many long matches during this tournament. I'm ready for it. I'm going to practise tomorrow, do a little preparation for that match, try to analyse his game and what I need to do in order to win."
Australian Open 2015 – Key Stats
Wawrinka has hit 54 aces in his first five matches. Djokovic had hit 48
Djokovic has dropped his serve ONCE in five matches (99%). Wawrinka has lost 8 (90%)
Djokovic has won 19 return games (27%). Wawrinka has won 20 (25%)
Djokovic has won 84% of points on his first serve. Wawrinka has won 80%
Wawrinka has hit 241 winners. Djokovic has hit 181
Djokovic has made 105 unforced errors. Wawrinka has made 203
Djokovic has spent 9hrs 42mins on court. Wawrinka has spent 10hr 40mins