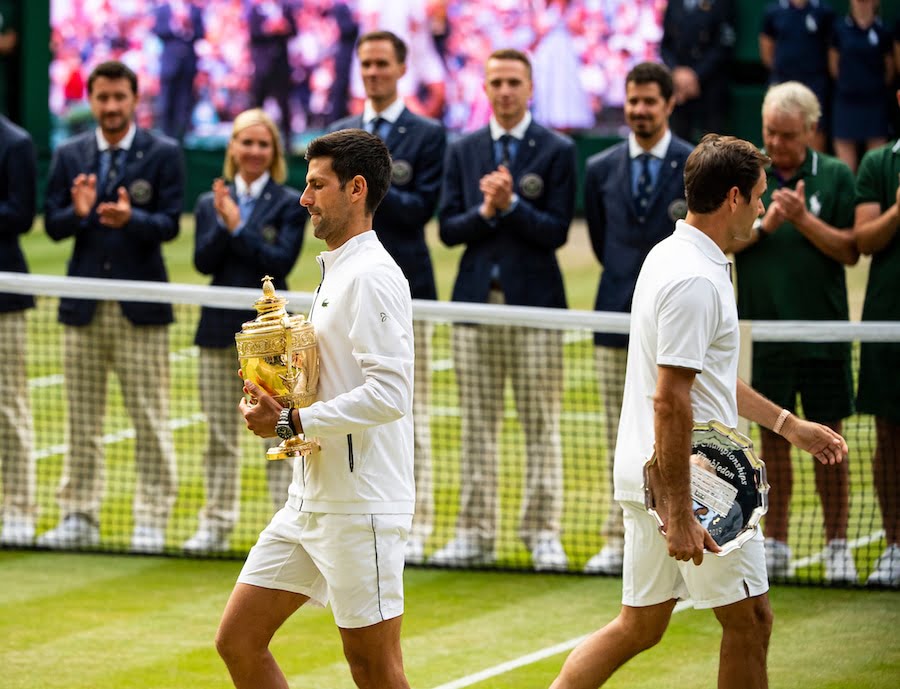 Djokovic v Federer final snubbed as 'greatest ever' by Wimbledon legend McEnroe
Yesterdays incredible match between Novak Djokovic and Roger Federer in the Wimbledon 2019 final is not the greatest of all time according to 3 time Wimbledon winner John McEnroe
Many would call it the greatest Wimbledon Mens Singles final ever, especially as it lasted for 5 hours and included the first ever 12 games all tie break in the 5th set, but not according to a highly regarded commentator.
Speaking on the BBC's flagship coverage of Wimbledon 2019, McEnroe chose the 2008 final between Federer and Nadal as his pick for the greatest final of all time.
McEnroe of course could easily have chosen his own 1981 final against his arch rival Bjorn Borg as the best mens singles final ever but he picked the classic match that saw Federer lose in the 5th set to the young pretender Nadal. This means that Federer has now lost in two epic 5 set finals at Wimbledon to go alongside his record breaking 8 victories.
In 1981 Borg was attempting to win Wimbledon for a 6th successive year but it took an inspired McEnroe to stop the run. The 2008 mens singles final was the third successive year that Federer and Nadal had met in the final with Federer winning both the previous encounters. If Nadal won in 2008 it would take him to the World no.1 position for the first time in his career.
Look ahead to the rest of 2019 with our guides to every tournament on the ATP Tour and the WTA Tour. If you can't visit the tournaments you love then do the next best thing and read our guide on how to watch all the ATP Tour matches on television in 2019. To read more amazing articles like this you can explore Tennishead magazine here or you can subscribe for free to our email newsletter her