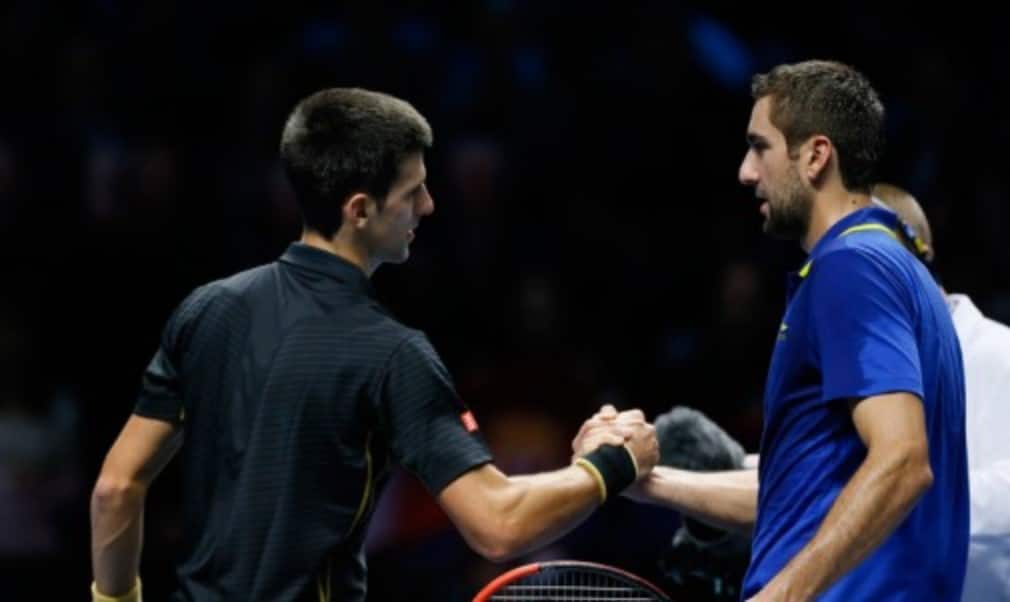 Djokovic routs Cilic in London opener
Originally published on 10/11/14
Defending champion Djokovic stormed to a 6-1 6-1 victory against US Open champion Marin Cilic in 56 minutes as he extended his unbeaten record to 28 matches on indoor courts, while Wawrinka needed just two minutes more to defeat Tomas Berdych by the same scoreline.
The Swiss won 95% of points on his first serve and did not face a single break point as he wrapped up a resounding victory, as Berdych was left to rue 20 unforced errors and just five points won on Wawrinka's serve.
"I didn't expect to win that easy," admitted Wawrinka. "But I was ready to play well. I had a great week of preparation. When I feel good on the court, I'm ready to beat everybody. It's never easy, but you have to fight for it."
Djokovic, who is unbeaten at London's O2 since 2011, grabbed an early break in the third game and never looked back as he won eight games in a row to storm through the opening set and establish an early lead in the second.
Cilic did break Djokovic's serve in the third game of the second set, but won just one point behind his second serve in the second set as Djokovic streaked away to victory.
"Winning in straight sets helps a lot for the rest of the tournament," said Djokovic, who has never lost to Cilic in 11 matches."It does help my confidence, no doubt about that. I don't know how long the run is going to go for."
On the dominant nature of both his and Wawrinka's victory, Djokovic said: "Realistically speaking, maybe we were both favourites in our matches. But to both win 6-1 6-1 is maybe something that people didn't expect. But again we both played some great tennis. I'm sure that our match is going to be very interesting."