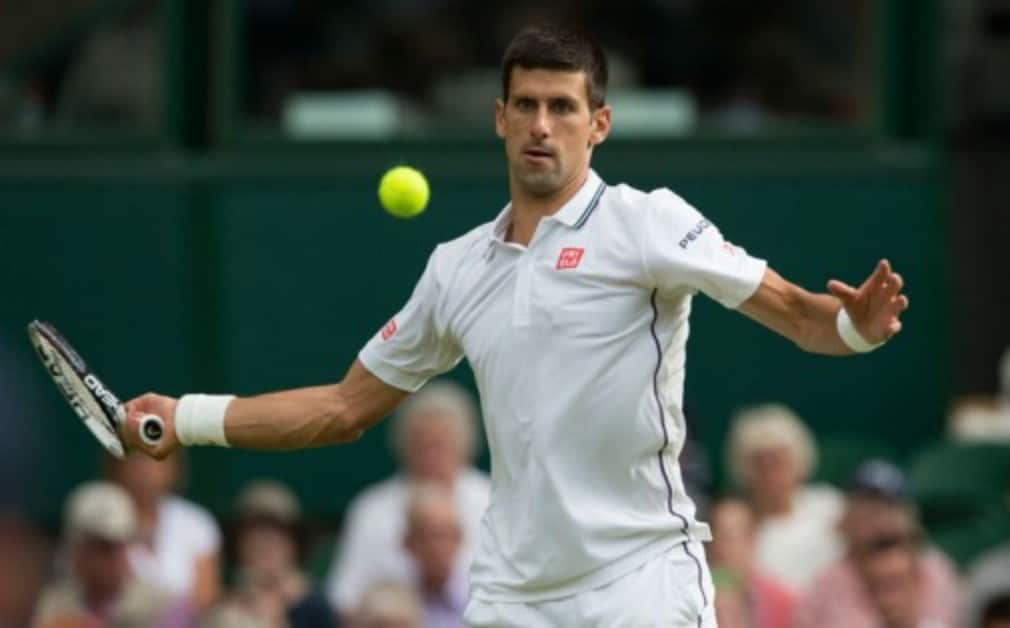 Djokovic relieved after no damage done in fall
Originally published on 27/06/14
The top seed was leading 3-2 in the third set when he took a tumble as he tried to reach for a forehand. He looked to be in quite severe pain as he clutched his left shoulder while lying on the floor, and there were concerned looks from his box. But the Serb soon got to his feet and after taking a medical time-out he resumed play and managed to wrap up the victory in two hours and 12 minutes.
"It was obviously a scary fall," said Djokovic. "It was a sharp pain when I fell. I tried to land on my left arm. I basically had a strong impact on the shoulder. When I stood up I felt that click or pop, whatever you call it. I feared maybe it might be a dislocated shoulder or something like that, or joint problem. But luckily for me it was only an impact that had a minor effect on the joint and the muscles around, but no significant damage that can cause a bigger problem. I just came from the doctor's office, ultrasound, and it's all looking good. Now there are two days off and I am going to try and recover.
"I think it's going to be fine. They told me usually in these kind of particular cases you might feel soreness in the next couple of days. But I can play around with practices and recovery and see how it goes. But I'm quite confident it's going to be all right for next one."
Djokovic is now into the fourth round for the sixth year in a row at Wimbledon but will face a stern test next against Jo-Wilfried Tsonga. The No.14 seed, who has so far played every day of the tournament as his two previous matches were carried overnight, this time enjoyed a straightforward 6-2 6-2 7-5 win over qualifier Jimmy Wang.
"Tsonga's a great grass court player, he loves the energy of the big stadium and it is going to be a big challenge for both of us," said Djokovic, who has beaten the Frenchman in their last eight meetings.
"If he's on, if he feels good on the certain day, he can beat anybody really. Going back a few years ago, playing semi-finals against him in 2011, I remember that match well, and also the Olympic Games. I won both of the matches but I know what threat he can cause on this surface."
No.14 seed Tsonga is a two-time semi-finalist at Wimbledon and although he has not been in the best of form this year he is looking forward to the opportunity of testing himself against Djokovic.
"I don't really know what chance I have," said Tsonga. "The only thing I know is I'm in good form, I'm playing well, and I want to give my best on the court. I think this is the most important. It's going to be a new opportunity for me to play against one of the best players in the world. That's what I'm looking for to make me a better player. I think I need to play against those players."