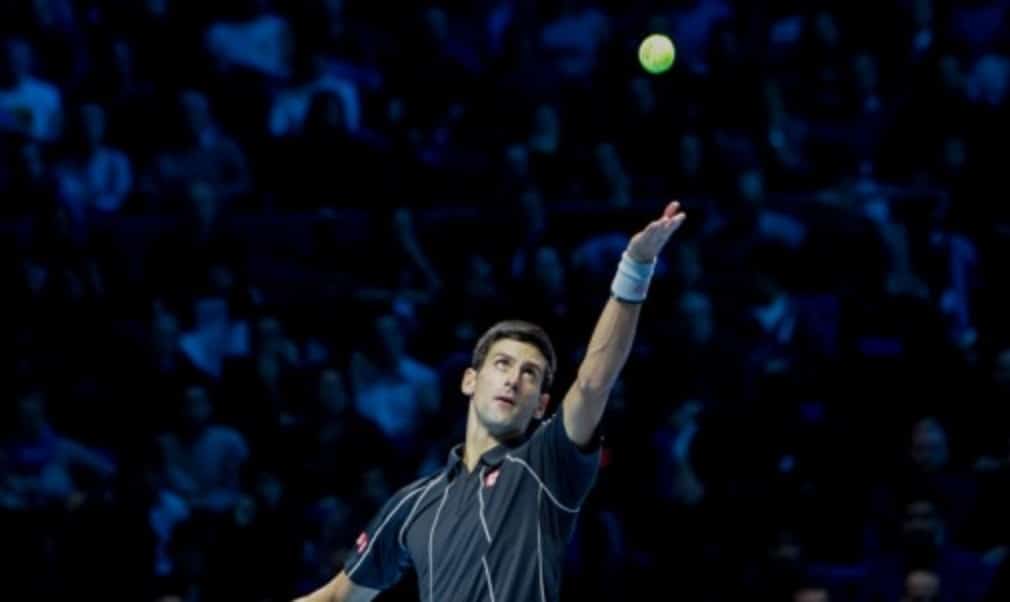 Djokovic reaches 600 wins with Paris title
Originally published on 03/11/14
His 6-2 6-3 victory over Milos Raonic at the Palais Omnisports de Paris-Bercy saw him maintain his status at the top of the world rankings with Roger Federer hot on his heels in the race to end the year as world No.1.
Bidding to end the year on top for a third time, Djokovic's fate is in his own hands heading into next week's Barclays ATP World Tour Finals, where he is the two-time defending champion.
"It helps that I won the title in Bercy, that I'm playing well, and that I'm feeling good about myself on the court playing indoors," said Djokovic, who became a father two weeks ago when his wife Jelena gave birth to son Stefan.
"Now I cannot affect his matches. I can affect only what I can do in my own matches. So I'll try to stay focused on what I need to do and play well in London. Every match that I play and win gets me closer to holding No. 1 at the end of the year."
Djokovic heads to London with a 27-match unbeaten streak in indoor matches having ended Raonic's run in Paris. Playing in his second Masters final, Raonic was high on confidence having claimed his first career win against Roger Federer in the quarter-finals, but Djokovic needed just 83 minutes to secure his 45th career title.
"I played the best match of the entire week today when it was most needed," said Djokovic. "I got a lot of returns back and just overall I'm extremely happy with the performance."Š—å
Raonic's run to the final was enough to secure his place at the Barclays ATP World Tour Finals at the expense of David Ferrer, who lost his quarter-final clash against Kei Nishikori.